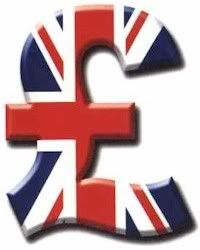 Arrest made in UK ticket touting scheme
An investigation into ticket scalping (known as "touting" in the UK) at English Premier League football clubs has resulted in an arrest this week outside Manchester United's soccer stadium.
A 32-year-old man from Blackburn, Lancashire was arrested on suspicion of fraud, ticket touting and money laundering, ahead of the European Champions League game against French side Lyon. According to published reports, the touting investigation focused on a website offering tickets to games involving England's top soccer clubs. Tickets being sold at higher than face value caught the authorities' eye, and an investigation began last October. The effort has entailed collaboration between the UK football policing unit, the Football Association, and the Premier League.
The football policing unit, long charged with detecting and arresting soccer hooligans, considers touting to be a factor in modern hooliganism in England, where soccer stadiums are now all-seater, and devoid of the segregation railings used in previous decades to separate fans. When touts indiscriminately sell tickets to mixed groups of soccer fans, segregation between supporters dissolves and violence often results. Detective Sergeant Will Hodgson, of the Metropolitan Police public order crime team unit, told BBC News: "Ticket touting is not only illegal but it can lead to an increase in violence at football games, primarily through segregation breakdown. Genuine fans should not buy tickets from touts as they are potentially fuelling violence and lucrative criminal activity."
As the touting debate rages on in the UK, companies like viagogo.com and Ticketmaster have allied themselves with the major soccer clubs, offering online resale services where season ticket holders sell unwanted tickets to club members at face value. It is currently illegal to sell soccer tickets outside stadiums in the UK and offenders may face fines of up to £5,000.