by Stacey Willets TicketNews.com releases its exclusive weekly Top 10s this morning. Read on for a sneak peek of this week's hot events. America...
by Stacey Willets
TicketNews.com releases its exclusive weekly Top 10s this morning. Read on for a sneak peek of this week's hot events.
America can't get enough of Sanjaya. Although tickets for American Idols Live! went on sale to the general public just this weekend, the tour rockets to number two on the Overall Top Events chart and number one on the Top Concerts chart. For the much anticipated tour, which kicks off July 6, Malakar will be joined by other Idol contestants Blake Lewis, Jordin Sparks, Melinda Doolittle, Lakisha Jones, Chris Richardson, Haley Scarnato, Gina Glocksen, Chris Sligh, Phil Stacey, and perhaps even his faux-hawk.
Roger Clemens, a Subway Series, and a pile of pennants didn't do much for Yankees ticket sales this week. They take a fall from the number three spot to number seven, leaving a gaping hole between themselves and the Boston Red Sox, much like the nine and a half game gap between the teams in the American League East standings. . .
The NBA Playoffs are nowhere to be found on the Top Sports Chart this week. Three of last week's top selling teams, the Golden State Warriors, Phoenix Suns, and Chicago Bulls, are out of the running, leaving several openings in the rankings. Ultimate Fighting Championship fills a vacancy as it debuts in the number five spot, but most of the chart is saturated with Major League Baseball. America's favorite pastime claims eight of the ten spots.
Chicago: The Musical, which must have missed the Eliminated Idol Contestant draft pick, recently added Joey Lawrence to the cast to play lawyer Billy Flynn. The celebrity garnered from his role on CSI: NY, along with his Dancing with the Stars moves, may be credited for Chicago's appearance at number eight on the Top New York City Theatre chart this week. Either that or twenty-something-year-old women remember him as that hot guy on Blossom. Whoa!
The Top Concerts chart sees plenty of ch-ch-ch-changes this week. Long time chart-toppers The Police, Kenny Chesney, Soul2Soul, and Jimmy Buffett stay. It's out with the new and in with the new as more recent chart additions Josh Groban, Gwen Stefani, Nickelback, and John Mayer are booted off in favor of American Idols Live!, Roger Waters, the Projekt Revolution tour, and Michael Bublé.
Vegas is unpredictable as always. This week's chart is dominated by Cirque Du Soleil shows. "O" and LOVE stay at numbers two and three, respectively. Mystère appears at number eight and KÀ completes the set at number nine.
To see this week's rankings, check out the press release in the Daily Buzz section of TicketNews.com.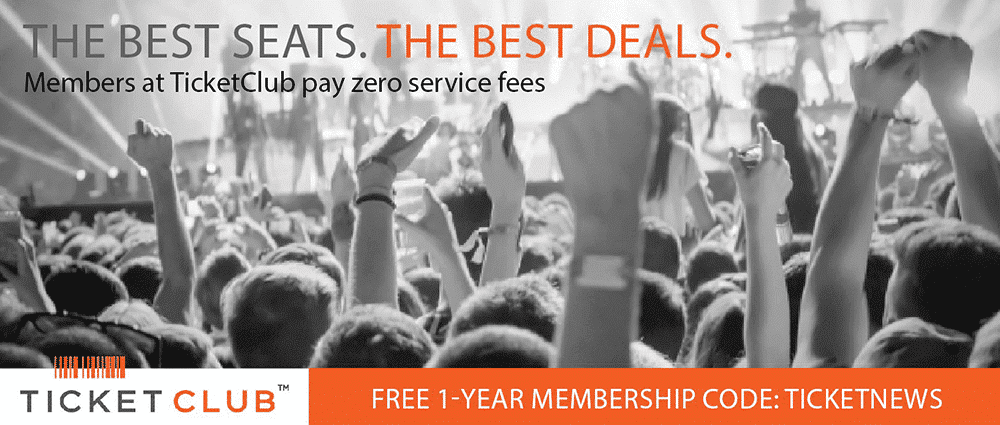 Last Updated on March 17, 2009 by TicketScoop