By Jane Cohen and Bob Grossweiner They may tell us you can't always get what you want, but veteran rockers the Rolling Stones have...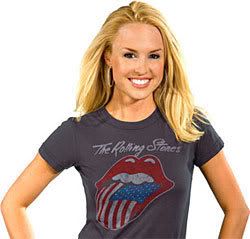 By Jane Cohen and Bob Grossweiner
They may tell us you can't always get what you want, but veteran rockers the Rolling Stones have no problem getting exactly what they want.

Thanks to the band's top-grossing Bigger Bang Tour, which took root in fall 2005 and ended this summer, the sexagenarian rockers top Forbes' Top-Earning Musicians list with estimated earnings of $88 million from June 2006 to June 2007. The Stones' haul pulled rank over Jay-Z, Madonna, Bon Jovi and Elton John, among others. All earnings are from entertainment income only.


Music mogul and president of Def Jam Recordings Jay-Z hit the #2 spot with $83 million in earnings. He's returned to the studio to record his first concept album, inspired by the upcoming movie American Gangster, due out in early November.
Motherhood certainly has not slowed the Material Girl. Coming in at #3 with total earnings of $72 million, her "Confessions," tour pulled in more than 1 million fans. Madonna made history with the tour's $194 million gross, making it the highest grossing tour by a female artist. New Jersey rockers Bon Jovi landed at #4 with $67 million in earnings. The band's "Have A Nice Day" tour grossed $110 million last year.
 
With a sold-out 60th birthday bash that also celebrated his 60th concert at Madison Sqaure Garden, Sir Elton John proves that he's still standing with $53 million in total earnings, placing fifth on the list. In between his two-year residency at The Colosseum at Caesar's Palace in Las Vegas where his live extravaganza, The Red Piano, has called home since 2005, Sir Elton continues to squeeze in concerts with his band and with solo performances worldwide that have grossed more than $60 million.
 
Rounding out the top 10 are: Celine Dion with $45 million; Tim McGraw, $37 million; 50 Cent (Fiddy), $33 million; U2, $30 million; and Diddy, $30 million.