"New TicketCity Website Helps Users Find the Best Ticket Values in Secondary Ticketing Market" Austin, TX (Marketwire) June 4, 2008 – The online ticket...
"New TicketCity Website Helps Users Find the Best Ticket Values in Secondary Ticketing Market"
Austin, TX (Marketwire) June 4, 2008 – The online ticket business is booming. A recent Forester survey of 360,000 internet ticket buying consumers revealed an estimated $3 billion was spent on tickets. Of the $3 billion, $2 billion was spent on sports tickets, $600 million on concert tickets and $400 million spent on other events. To keep up with the rapidly expanding industry, TicketCity has released a new version of their website loaded with features to enhance the consumer experience. After 6 months of construction by the internal development team, the newly designed TicketCity.com is changing the way tickets are purchased online.
"The new site is incredible," says Randy Cohen, CEO for TicketCity. "The experience clients are going to have will be unlike any they have had on other ticket sites because we are offering features not available anywhere else."

The most notable advancements on the TicketCity site include SeatKey technology, designed to help clients find the best values on tickets, and a large library of ticket buying information. Both features will empower consumers to make a more informed decision when buying tickets.

Proprietary to TicketCity, SeatKey is a data mining application that removes the less valuable seats, such as those that have an obstructed view, and displays only the best ticket values available. To do this, SeatKey analyzes each section and determines the best values based on ticket price and seat location. Ultimately, this saves consumers from searching through thousands of ticket listings as found on many other ticketing sites. Instead, TicketCity clients are presented with a concise cross-section of the most valuable seats.
"SeatKey is an automated process comparable to the service our Sales Associates provide," states Paul Tidwell, Development Director for TicketCity. "When a client phones in to speak to a live Sales Associate, our team suggests the best seats at the best prices within each section. Online, SeatKey's methodology filters ticket listings to display those same options and values. Clients can also sort tickets based on preferences such as seat location and budget. SeatKey will then display the tickets with the best values and views within their selected preferences."
"We built SeatKey to enhance our client's online experience," says Zach Anderson, VP of Marketing for TicketCity. "By removing the less desirable seats, you can focus on finding the best available values. This feature is going to change the way people are buying tickets online. Now they'll want sites to 'recommend' the best seats to buy."
In addition to SeatKey technology, TicketCity's new website displays valuable information on buying tickets. Subjects range from 'how to find a reliable ticket broker' to 'how to avoid ticket scams'. The information provides answers to commonly asked questions consumers have when buying tickets online and specifically addresses some of the differences between the primary and secondary ticket market.
"We want consumers to understand what they are buying when they purchase from TicketCity," says Anderson. "No one else out there is providing this type of information. There is a significant amount of confusion among consumers regarding the ticketing industry. We are service business and it is our job to give our clients the resources they need to make an informed decision. The big ticket marketplaces simply list pages upon pages of tickets, but they don't ever tell you where any of those tickets come from. More often than not, many of those tickets are from TicketCity's inventory. Consumers can now visit TicketCity.com to learn about the industry and try to get a better deal."
Some key features that were carried over from TicketCity's previous website include the transparent checkout, displaying the exact total of a client's order before requesting any personal information, and free shipping on FedEx 2nd day shipping for domestic orders. Free shipping gives clients additional savings on ticket orders.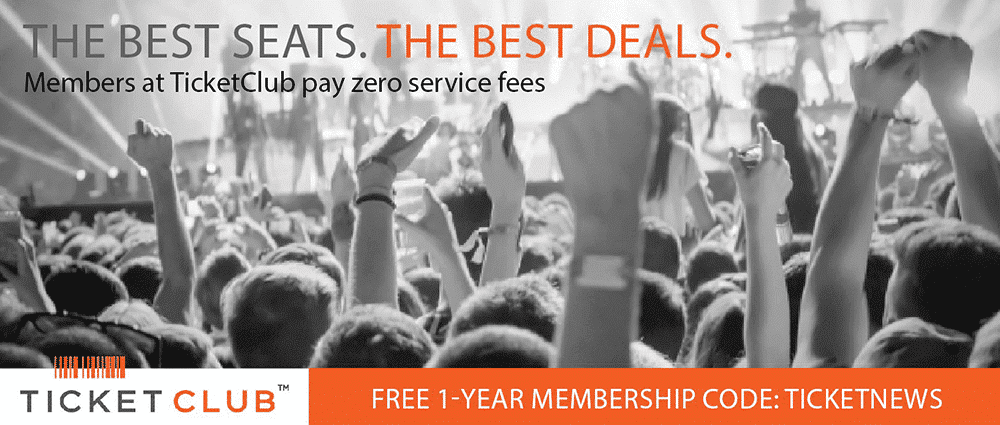 Commenting on the transparent checkout, Tidwell explains, "Many ticketing websites don't display their additional service charges on orders until after they've already captured your personal information. By displaying the entire order total before checkout, TicketCity shares all order details with our clients up front. We want them to have all of the information and we're confident consumers will enjoy the great values on our site."
TicketCity has a history of innovation when it comes to the Internet. They were the first ticket broker to launch a fully functioning e-commerce website in August of 1998. The newly designed website débuts only a few months before the 10 year anniversary of that original landmark site.
"We're getting focused again on being an innovator," comments Cohen. "This site is just the first of many enhancements and we've got plenty more interesting things in development."
About TicketCity
TicketCity sells tickets for all sports, concerts and theatre shows. TicketCity specializes in tickets for all college sports andchampionship events; like the US Open Tennis, The Masters, and BCS Championship Game. Founded in 1990, TicketCity is a trusted source for secondary market tickets to events around the world. TicketCity partners include Rivals, Scout.com, CollegeFootballNews and TMP Directional Marketing. In 2007, TicketCity was named to Inc Magazine's prestigious Inc 5000 list.
Contact:
Liz Link, Communications Coordinator
www.TicketCity.com
512.721.1148