"SeatExchange.com Bullish on Bears; Cal Bears Move To Upstart Ticket Partner" Chicago, IL (SeatExchange) July 17, 2008 – SeatExchange.Com announced today that it has...
"SeatExchange.com Bullish on Bears; Cal Bears Move To Upstart Ticket Partner"
Chicago, IL (SeatExchange) July 17, 2008 – SeatExchange.Com announced today that it has taken a position investing in the bear market – The University of California Bears – that is expected to pay big dividends all around. SeatExchange becomes the new official secondary ticket partner for the Cal Bears for the next three years, beginning immediately. The Bears join a growing portfolio of 13 other major collegiate properties and five foreign partners, including another global partner added today, Manchester City, for Seat Exchange, the rapidly expanding ticketing service.
Dave Gorman, CEO of Seat Exchange, noted that his company "likes to invest in blue-chips like the University of California because they are as committed as we are to transaction efficiency and marketing creativity that puts the fans first. SeatExchange is much more than just a 'ticket broker' because we understand that the ticket itself is only one aspect of a fan's overall experience. Our goal is to enhance the relationship between the fans and the school so that every transaction is a win-win for both the fan and the school."

According to Sandy Barbour, the Cal Athletic Director, "between our football team's emergence into the national picture, the predicted top-tier finish for our women's basketball team next season and the excitement surrounding our new men's basketball coach, we were looking for a secondary ticket partner who could not only provide the best customer service for our growing legion of fans but who could customize programs that will help promote the Bears and benefit our entire athletic department. SeatExchange clearly showed they could do all of that with a strong management team that will offer welcomed support to our athletic teams and ticket office."

As part of the deal to become the exclusive exchange site for the seats, the Seat Exchange name and logo will have exposure through CalBears.Com, in-venue signage, print, radio and direct mail. In addition to finding the best available tickets to Cal athletic events, fans can also go to SeatExchange.Com to buy or sell tickets to sports, concerts, theater, museums, special events, exhibitions and even parking passes.
SeatExchange is always on the look-out for novel ways to give fans a big return-on-investment for the heart, time and money they devote to their favorite teams. For example, the company recently worked with the Pac-10 to develop the SeatExchange Courtside Club, an added value promotion for fans attending the Pac-10 Men's Basketball Tournament that offered not only great courtside seats but also access to a Pac-10 Golf Tournament, VIP tickets to a private luncheon and banquets and branded merchandise – a one-of-kind program that proved to be popular.
Also today, SeatExchange.Com announced an exclusive multi-year secondary ticketing partnership with Premier League club Manchester City in the United Kingdom. The partnership also includes the development of the Official Manchester City Seat Exchange, an exclusive service for Manchester City Seasoncard holders to sell, and qualifying supporters* to buy tickets for home Premier League fixtures at the City of Manchester Stadium. The service will go live at the end of July.
Supporters will be able to view prices, ticket availability and exact seat locations 24 hours a day via Seat Exchange, offering access to tickets in the best locations, even for matches that have officially sold out.
"We are delighted to welcome Manchester City to our growing portfolio of UK sports teams as the first step in establishing Seat Exchange in Europe. The secondary ticketing market represents a great opportunity for leading football clubs to make tickets available for supporters, while still retaining control over ticket sales and protecting their fans," said Gorman.
"Manchester is at the forefront of both music and sport and Manchester City, with its excellent heritage, new stadium, and terrifically loyal supporters, makes the ideal partner for SeatExchange.Com."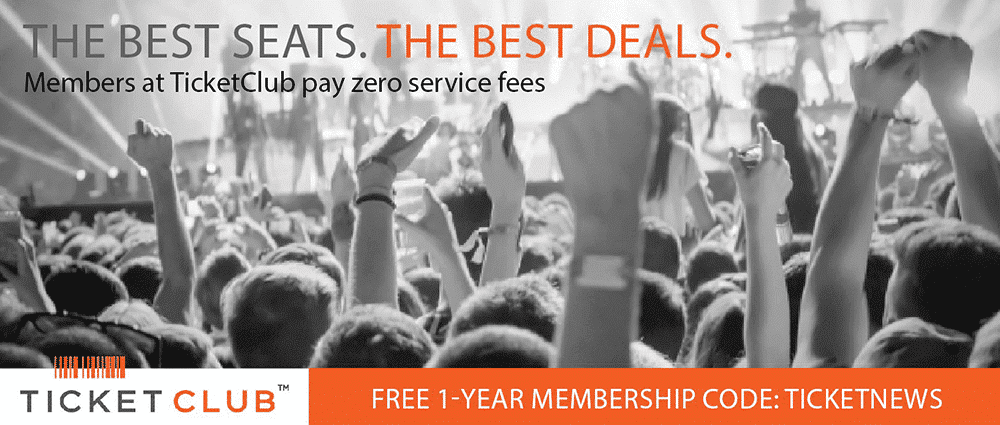 Manchester City Executive Chairman Garry Cook added: "We are constantly striving to offer the highest levels of service and freedom of choice to our supporters. The secondary ticketing sector is a new sector and we are delighted to form a partnership with a market leader like SeatExchange.com.
"We have been impressed by their professionalism and the level of service they offer in this field and are delighted to be able to provide our supporters with a safe and secure environment in which to buy and sell tickets. This will increase the opportunity for fans to attend matches at the City of Manchester Stadium and allow Seasoncard holders the opportunity to sell their tickets for matches they can't attend. We look forward to working with Seatexchange.com to provide this new service and further strengthen our relationship with our fans."
To celebrate the launch of their partnership with Manchester City, Seat Exchange is also offering supporters the opportunity to win tickets for the Club's 1st Qualifying Round UEFA Cup fixture against EB/Streymur from the Faroe Islands on Thursday 31st July at Barnsley's Oakwell Stadium. For more information, log on to www.mcfc.co.uk.
The overseas partnership comes after SeatExchange.com signed multi-year partnerships last season with Premier League football club Aston Villa, Scottish Premier League champions Celtic FC, and Guinness Premiership teams Bath Rugby and Bristol Rugby.
*Supporters that hold a Seasoncard, Citycard or Accesscard or are a member of the LIVE4CITY scheme shall be entitled to purchase tickets listed by Seasoncard holders. Terms & Conditions apply
About Seat Exchange
Seat Exchange is the hard charging newcomer in the secondary ticket market that provides a website where fans can easily buy or sell the toughest tickets. In less than a year, Seat Exchange has secured exclusive deals with 18 rights-holders and is the first U.S. company in the ticket market to boast not only of signing two NCAA Conference deals (ACC & Pac-10) but also several foreign deals. Seat Exchange's business model provides consumer-to-consumer and business-to-consumer access to college and pro sporting events, concerts, theater, museums and performing arts venues thereby assuring its clients of the widest possible selection of domestic and international tickets at fair market rates. Its graphically bold and user-friendly web site, SeatExchange.com, features a unique Quick Search tool to refine a client's search and offers a guarantee for all buyers that they will be attending the event for the tickets they select. The company's strength comes from its core executives who have a combined 90 years of experience with organizations ranging from the NFL and the NBA to IMG and the English Premier League. Marrying the best practices of both the sports and business industries with their collective expertise, the Seat Exchange team can assure clients they are getting an untouchable selection of tickets in an environment of maximum security along with extraordinary service Seat Exchange, where the box office is never sold out, is a privately held company based in Chicago.
For more information, please contact:
Robin A. Monsky
Round Robin Sports
312-337-3790