"SMG and ARAMARK Join Forces to Manage $100 Million Concession Business in Live Nation's North American Amphitheaters" LOS ANGELES, CA (PRNewswire-FirstCall) October 27, 2008...
"SMG and ARAMARK Join Forces to Manage $100 Million Concession Business in Live Nation's North American Amphitheaters"
LOS ANGELES, CA (PRNewswire-FirstCall) October 27, 2008 — Live Nation announced today a unique five-year agreement that unites SMG-SAVOR, the foodservice division of global event management giant SMG, and ARAMARK, a world leader in professional services, to manage food and beverage concessions at 34 of Live Nation's North American amphitheaters. In 2007 alone, concession sales in the venues included in the deal generated approximately $100 million in revenue.
Under the terms of the agreement, SMG-SAVOR/ARAMARK will manage food and beverage concessions for the more than eight million music fans who attend concerts at the 34 amphitheaters annually. The partnership between SMG-SAVOR and ARAMARK brings together the best the industry has to offer in facilities and event management, catering and concessions. Working with Live Nation they will create a world-class hospitality experience for music fans across the country.

"This new agreement represents another major step in our strategic plan to capitalize on our industry leadership position to increase our profitability," said Jason Garner, Chief Executive Officer of Global Music for Live Nation. "By uniting two of the world's most respected and successful food and beverage operators, we currently expect to generate an approximately 20% increase in annual adjusted operating income for our North American concessions business, with no execution risk to Live Nation. We believe that this deal further strengthens our growth profile, despite the current economic slowdown."

"We have worked closely with Live Nation for the past 10 years to provide exceptional customer service for music fans and are thrilled to continue our relationship with Live Nation," said Marc Bruno, President of ARAMARK's sports, entertainment and conventions business. "Our partnership with SMG-SAVOR will showcase the very best of culinary, hospitality and event services at Live Nation's concert venues. We take pride in working with our partners to develop innovative solutions and are confident this partnership will further enhance the ultimate concert experience for millions of music fans nationwide."
"Live Nation has long been an important content provider for many of the venues we manage," said Wes Westley, SMG's President. "We are excited to expand our relationship with Live Nation and look forward to working with ARAMARK to provide fans with a wide variety of premier food and beverage and concert offerings that will help us grow concessions sales in top music venues across the country. Food and beverage plays an important role in the entertainment experience and we are eager to contribute as much as we can to those who attend concerts at Live Nation's North American amphitheaters."
ABOUT LIVE NATION:
Live Nation's mission is to maximize the live concert experience for artists, fans and sponsors. Our core business is buying and producing artist rights and monetizing those rights via our global distribution pipe. Live Nation is the largest producer of live music concerts in the world, annually producing over 16,000 concerts for 1,500 artists in 57 countries. The company sells over 45 million concert tickets a year and expects to drive over 60 million unique visitors to LiveNation.com in 2008. Live Nation is transforming the concert business by expanding its concert platform into direct concert ticketing and building the industry's first artist-to-fan vertically integrated concert platform. Headquartered in Los Angeles, California, Live Nation is listed on the New York Stock Exchange, trading under the symbol "LYV." Additional information about the company can be found at www.livenation.com/investors.
ABOUT SMG-SAVOR:
SMG-SAVOR provides food & beverage and catering services to 38 arenas, 25 convention centers and 9 special event facilities across the United States and in Europe. SMG-SAVOR is the food service operating division of SMG, the world's largest operator of arenas, stadiums and convention centers. SMG is owned by American Capital, LTD (Nasdaq: ACAS), a private equity fund with $20 billion in capital resources under management. More information about SMG-SAVOR can be found at www.smgworld.com.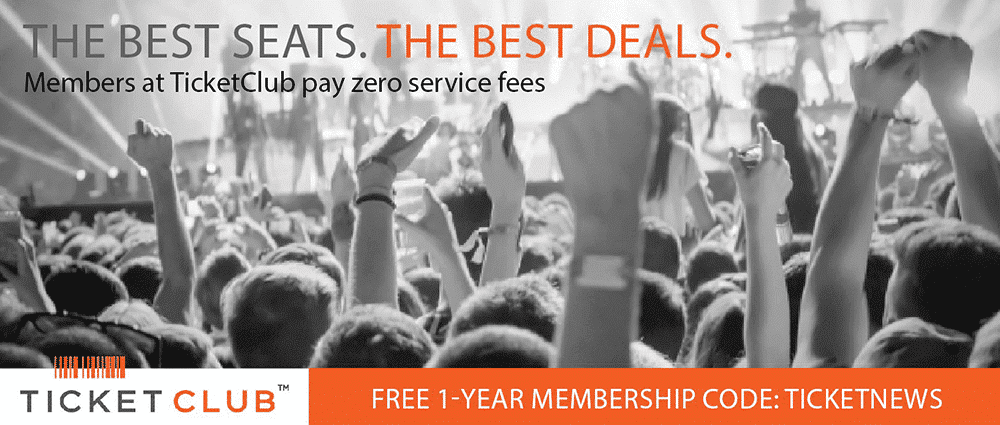 ABOUT ARAMARK:
ARAMARK is a leader in professional services, providing award-winning food services, facilities management, and uniform and career apparel to health care institutions, universities and school districts, stadiums and arenas, and businesses around the world. Through its Sports and Entertainment Group, ARAMARK provides a wide range of food and beverage, facilities, retail merchandise and other support services to more than 170 premier sports stadiums, arenas, concert venues and convention centers across the country. ARAMARK ranked first in its industry in the 2007 FORTUNE 500 survey. ARAMARK seeks to responsibly address issues that matter to its clients, customers, employees and communities by focusing on employee advocacy, environmental stewardship, health and wellness, and community involvement. Headquartered in Philadelphia, ARAMARK has approximately 250,000 employees serving clients in 19 countries. Learn more at the company's Web site, www.aramark.com
CONTACT: John Vlautin of LIVE NATION
1-310-867-7127
[email protected]
Jennifer Gery-Egan of BRAINERD COMMUNICATORS
1-212-986-6667
[email protected]