Democratic U.S. Rep. Bill Pascrell, Jr. of New Jersey today fired off a letter to the Federal Trade Commission (FTC) and the Department of...
Democratic U.S. Rep. Bill Pascrell, Jr. of New Jersey today fired off a letter to the Federal Trade Commission (FTC) and the Department of Justice (DOJ) Antitrust Division calling on the two entities to investigate Ticketmaster Entertainment's relationship with its TicketsNow subsidiary, following the two companies' handling of ticket sales for Bruce Springsteen's upcoming tour.
Ticketmaster closed on its purchase of TicketsNow almost a year ago, but even before the deal was finalized the relationship between the two was questioned by members of the ticket industry on potential anti-trust grounds.

The two companies have since come under fire for its handling of ticket sales for Radiohead shows last year, and Elton John and other unrelated shows in Canada.
Springsteen tickets became available yesterday, February 2, and Pascrell claims fans were apparently shut out of obtaining tickets on Ticketmaster's Web site at face value, but they were offered a chance to buy them on TicketsNow's Web site where tickets were priced higher because they were being resold on the secondary market.
TicketNews tried contacting a spokesperson for Ticketmaster for a comment but was unsuccessful.
Below is the text of Pascrell's letter:
Dear Chairman [William E.] Kovacic [of the Federal Trade Commission]:
I am writing today to direct your attention to a potential conflict of interest regarding Ticketmaster and its affiliate company, TicketsNow. This issue has been brought to my attention through constituent complaints and press reports regarding the online sale of
Bruce Springsteen concerts tickets at the IZOD Center in New Jersey and other locations all across the country.
As you know, Ticketmaster is a large ticket sales and distribution company that often serves as a venue's sole ticketing agent. A large percentage of their sales are made online through Ticketmaster.com.
In a recent effort expand its business Ticketmaster acquired TicketsNow, a website which specializes in the secondary, resale market for tickets.
When tickets for Bruce Springsteen's new tour went on sale exclusively through Ticketmaster at 9:00 a.m. on Monday, February 2, 2009, scores of fans in New Jersey were met with technical difficulty on Ticketmaster.com that impaired them from making a purchase. Thousands of others who were fortunate enough to get beyond the technical problems were informed that the shows were sold out.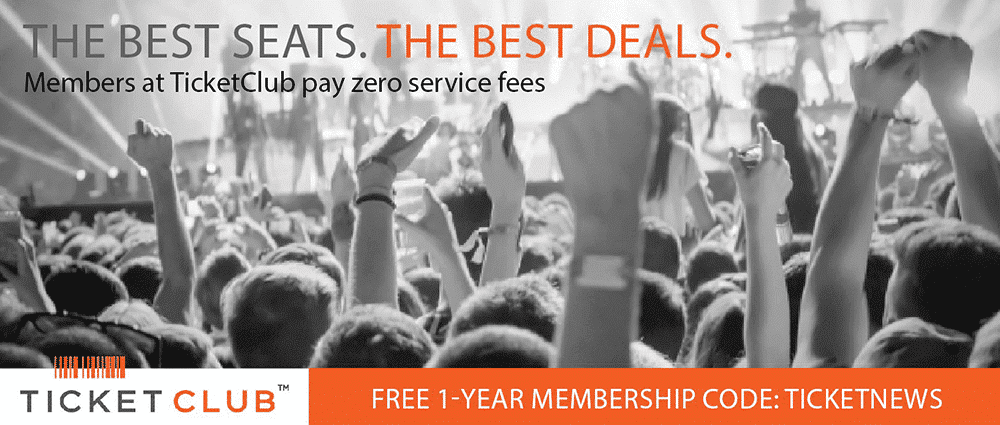 Conspicuously placed on the same screen that informed fans of ticket unavailability was an alternative purchasing option from TicketsNow.com. It offered the same tickets at a value marked up hundreds of dollars beyond their original face value.
I am troubled by how quickly tickets priced exponentially higher became available on the secondary market to thousands of rejected fans, many who also endured unfortunate technical problems on Ticketmaster.com.
I am concerned that the business affiliation between Ticketmaster and TicketsNow may represent a conflict of interest that is detrimental to the average fan. There is a significant potential for abuse when one company is able to monopolize the primary market for a product and also directly manipulate, and profit from, the secondary market.
Additionally, the speed with which tickets were made available on Ticketmaster's official resale affiliate site raises questions about whether TicketsNow brokers were given preferential treatment instead of competing on a level playing field with average consumers to purchase the tickets.
With so many families struggling in this economy, I am outraged by how expensive tickets to ball games, concerts and other shows have become. I understand the economic principles that have driven up the cost of entertainment, but will not tolerate unjust business practices that put regular Americans at a disadvantage.
I respectfully request that your office investigate the relationship between Ticketmaster and TicketsNow to ensure that the procedure for purchasing tickets remains fair to the average consumer. If you require any additional information or have any questions, please contact Arthur Mandel on my staff at (202) 225-5751. I look forward to the favor of your reply.
Sincerely,
Bill Pascrell, Jr.
Member of Congress
Last Updated on April 8, 2010 by By Alfred Branch Jr.