Despite recent testimony before the House Judiciary Subcommittee on Courts and Competition Policy, questions remain unanswered about the proposed Ticketmaster/Live Nation merger and its...
Despite recent testimony before the House Judiciary Subcommittee on Courts and Competition Policy, questions remain unanswered about the proposed Ticketmaster/Live Nation merger and its potential effect on consumers, specifically how far Ticketmaster Entertainment's reach extends in the ticketing business.
Opponents claim a combined Live Nation and Ticketmaster would violate antitrust laws by creating a company in control of nearly all aspects of the live entertainment business, from ticketing to artist representation, leading to higher prices for consumers. Ticketmaster has already taken heat for its acquisition of secondary reseller TicketsNow and its handling of the recent Bruce Springsteen ticket fiasco, in which ticket buyers were allegedly redirected from Ticketmaster's Web site to higher priced options on TicketsNow.com (explained by Ticketmaster CEO Irving Azoff as a "software glitch"). Proponents of the merger think a Live Nation/Ticketmaster entity would invigorate the business by breathing new life into an outdated model that sees artists making less money and consumers paying more.

So how much is too much? Peter Luukko, President and COO of Comcast-Spectacor in Philadelphia, testified before the committee that a LiveNation/Ticketmaster merger would bring welcome competition to the industry. Comcast-Spectacor owns the Philadelphia Flyers and 76ers as well as Philadelphia's Wachovia Center and Wachovia Spectrum. In addition, the firm owns Ovations Food Services, which runs food and concession at the venues, and New Era Tickets, a full service ticketing agency. In essence, Lukko's company is operating precisely the kind of full-service entertainment business that Live Nation/Ticketmaster aspires to. Luukko supports the merger despite the prospect of future competition and the fact that New Era Tickets is already in direct competition with Ticketmaster.

"Even though we compete with Ticketmaster we're not against the merger," Luukko told TicketNews. "I think the more opportunity they have to be involved in the process, from the band's rights through the ticketing experience and all the merchandising capabilities, it gives them the opportunity to control more revenue streams which will give them the ability to do more tours and take more risks. I believe it [the merger] will have the ability to create more content and more touring acts."
But an area of dispute overlooked during the hearings involves the use of ticketing software by venues that ticket in house, specifically Luukko's Comcast-Spectacor. The company launched New Era Tickets in 2004 and subsequently Comcasttix.com, the company's own in house ticketing provider, after investing in Paciolan Technologies, which provides ticketing solutions software and allows venues complete control over the ticketing process, such as setting convenience fees and collecting data. In 2007, however, Ticketmaster bought Paciolan Technologies and now the company is a subsidiary of Ticketmaster, thus providing ticketing software solutions to its competitors.
Luukko told the committee that despite Ticketmaster owning Paciolan, there are plenty of other software options for venues that choose to ticket their events themselves. He mentioned his company is in the process of developing their own software and that New Era Tickets and Comcasttix.com are still in competition with Ticketmaster regardless of what software they run.
Robert Doyle of Doyle, Barlow & Mazard in Washington DC, an antitrust practitioner and panelist at the House hearing, told TicketNews that Ticketmaster owning Paciolan is an example of Ticketmaster's dominance in the industry being "even greater than one would think."
He went on to ask rhetorically, "How fully competitive could Paciolan be against Ticketmaster if it is in fact the technology that Ticketmaster leases to third parties?"
Doyle's argument hinges on the fact that because Ticketmaster controls licensing fees for this technology, the company can price the product in such a way that makes it less competitive. Ticketmaster did not return repeated messages seeking comment.
Luukko, however, disagrees with Doyle's assessment. "The acts have so much control over where they go and the ticket pricing. So I think that is unfounded." In fact, Luukko believes that Ticketmaster's even larger presence in the industry after the merger will be good for business.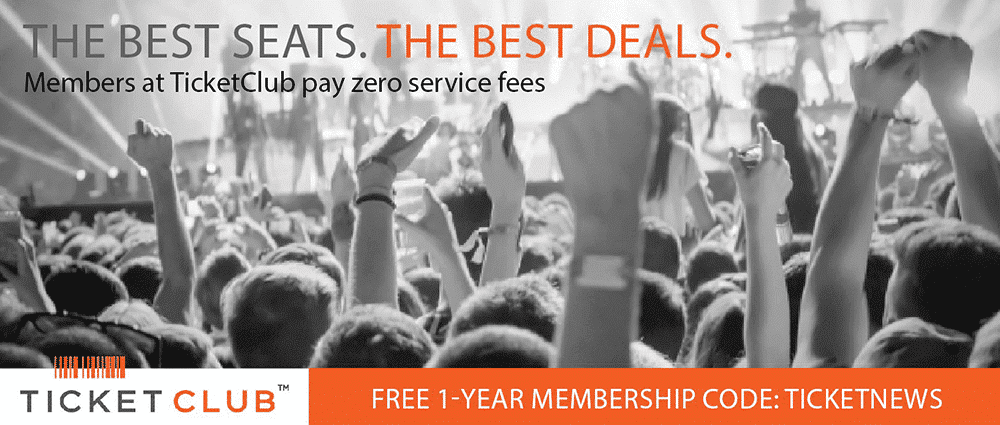 "I think the ability to create more content and have more touring—it's good for all of us," he said.
But the fact of Ticketmaster's perhaps undue influence in the industry remains, as do questions about whether or not this influence was accurately presented to the committe.
"The full facts weren't presented to the committee," Doyle said. "The committee is not fully informed on the details of the merger so they listen to [Luukko] and say, here's a venue and an alternative ticket competitor coming forth."
Representative Hank Johnson, who chaired the subcommittee hearing, could not provide comment on the hearing due to scheduling. Other Congressional members of the committee did not return phone calls.
Last Updated on June 12, 2009 by By Petrina Crockford