Ticket Summit Vegas may have recently concluded, but now viewers can watch scenes from the successful secondary ticketing trade show and conference with two new videos from the event.
TicketNews TV has released two special edition news reports from the fourth annual event that highlight many of the speakers, exhibitors and attendees from the show. TicketNews TV correspondent Kim Crandall anchors the segments, both of which can be viewed below.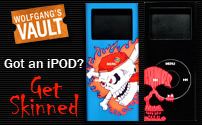 The fast-paced videos give viewers a complete look at the event, and Crandall interviews various participants and organizers, including Dan Pullium, government relations director for host company TicketNetwork, Noah Lichtenstein, director of business development for Weatherbill, Jeff Morander, vice president of club ticketing for the National Hockey League, and Graham Burns, executive director of the Association of Secondary Ticket Agents in the UK.
Ticket Summit, which will hold its New York City version January 13-15, 2010, at the Waldorf=Astoria Hotel, was created by TicketNetwork CEO and founder Don Vaccaro, who also created TicketNews. Both the Las Vegas and New York shows have featured a growing number of European ticketing professionals as the U.S. secondary ticket industry continues its expansion overseas.
"We are thrilled to have hosted yet another successful Ticket Summit conference and trade show, which gathered more than 500 attendees," said Molly Martinez, executive director of Ticket Summit and marketing director for TicketNetwork. "With a wide variety of ticketing agents, promoters, box office managers, and sports team executives, Ticket Summit proved to be the summer's networking event in ticketing and entertainment."
Segment 1:

iframe width="500″ height="281″ src="http://www.youtube.com/embed/_UXeApG6qOo" frameborder="0″ allowfullscreen>

Segment 2:


iframe width="500″ height="281″ src="http://www.youtube.com/embed/DYj2YncSWiE" frameborder="0″ allowfullscreen>




Last Updated on March 31, 2012