PRESS RELEASE: "FanSnap Launches SeatAlerts to Notify Fans of Their 'Perfect' Tickets" PALO ALTO, CA (Marketwire) December 1, 2009 – FanSnap®, the live event...
PRESS RELEASE: "FanSnap Launches SeatAlerts to Notify Fans of Their 'Perfect' Tickets"
PALO ALTO, CA (Marketwire) December 1, 2009 – FanSnap®, the live event ticket search engine for fans, today announced the launch of FanSnap SeatAlerts(SM), a powerful new feature that makes it fast and easy for sports, theatre and concert fans to request to be notified when tickets that meet their specific requirements become available. FanSnap is launching SeatAlerts to coincide with the busiest time on the live events calendar, when Broadway tickets are in high demand, as well as NFL and college football tickets, NBA and college basketball tickets, NHL tickets, and concert tickets.

"FanSnap was created to help fans find the tickets they want, where they want, and when they want. SeatAlerts take that concept a step further," said Mike Janes, CEO and co-founder of FanSnap. "While FanSnap provides the most comprehensive view of ticket listings available, we realize there can be times when a fan is looking for a different section or price point than is currently available. SeatAlerts make it simple for those fans to find tickets for the particular event, section of the venue, and price point that meets their specific needs."
The popular and fast growing ticket market (sometimes referred to as the resale or secondary market) is not unlike the stock market. Both individual and professional ticket sellers are constantly listing and de-listing tickets and adjusting asking prices. Box offices will also release additional tickets or change offering prices on occasion. FanSnap, which launched in March 2009, currently displays detailed, ticket-level search results from dozens of ticketing providers, with listings totaling more than eleven million tickets to thirty thousand events.
FanSnap SeatAlerts notify fans when tickets for an event meet their specific combination of price and section(s) anywhere in the venue they desire. This is much more powerful than event alerts, which are common on ticket and event web sites, that simply let fans know when a new event is scheduled. For example, fans with a specific budget in mind, or who definitely want to sit in a certain section or area of the venue, now have a powerful tool at their disposal, as they are searching for Lady Gaga tickets, Taylor Swift tickets, or any other sports, theatre, or concert tickets. Fans can set a SeatAlert by simply selecting the section(s) they desire and the price they are willing to pay. FanSnap will monitor ongoing search results and notify the fan if and when tickets meeting their requirements become available.
The FanSnap ticket search engine includes several industry-first features, the most prominent being its patent-pending dynamic FanSnap Maps(SM), which help fans to:
— Determine at-a-glance the ticket price range by section, using colored "heat map" markers
— Zoom into the interactive venue maps, and see the ticket offers from numerous providers placed in clearly labeled rows
— View at-a-glance the "Best Value Tickets" — the lowest price tickets available in key areas of the venue, easily identified as blue stars on the FanSnap Maps
— Share events and even actual ticket listings via Facebook, Twitter, or email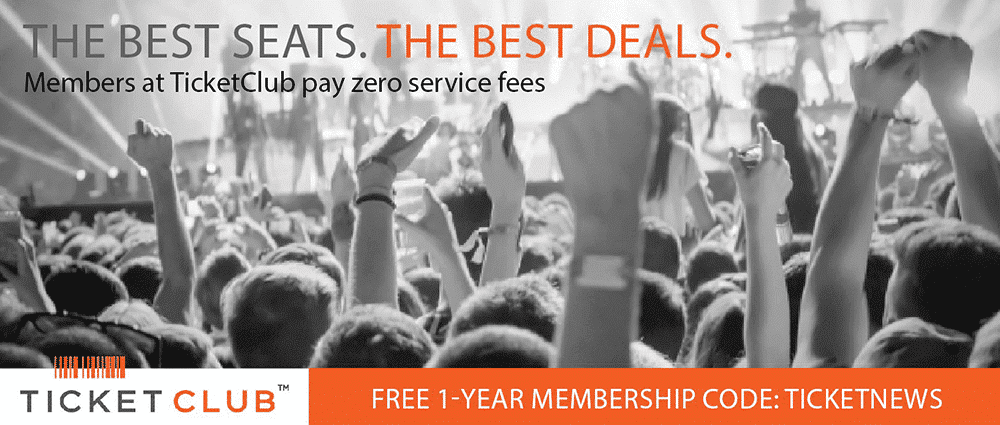 In October, FanSnap was named to the "PC World 100: Best Products of 2009." In August, FanSnap was also named winner of the "Most Innovative New Search Engine" category of the Search Engine Watch (SEW) Awards 2009 at the prestigious Search Engine Strategies Conference.
About FanSnap
FanSnap is the live event ticket search engine for fans. Our mission is to provide the most comprehensive, accurate, fast and easy-to-use resource for fans to find the tickets they desire to sports, concerts, and theatre events. FanSnap provides free ticket search results for dozens of the leading ticket providers, including TicketNetwork, StubHub, RazorGator, Las Vegas Tickets, Gold Coast Tickets, eBay, Barry's Tickets, AllShows.com, and Ace Ticket. Our detailed ticket-level search results are made possible by the combination of strategic industry partnerships and systems integration, as well as our FanSnap TicketData(SM) systems and patent-pending dynamic FanSnap Maps(SM). FanSnap.com is also optimized for iPhone access. Palo Alto, CA-based FanSnap was founded in 2007 and is funded by General Catalyst Partners and Highland Capital Partners.