PRESS RELEASE: "FanSnap and Time Warner Cable Inc. Partner to Help Fans Easily Find Sports, Theater, and Concert Tickets" PALO ALTO, CA (MARKETWIRE via...
PRESS RELEASE: "FanSnap and Time Warner Cable Inc. Partner to Help Fans Easily Find Sports, Theater, and Concert Tickets"
PALO ALTO, CA (MARKETWIRE via COMTEX) February 01, 2010 — FanSnap, the ticket search engine for fans, today announced a new partnership with Time Warner Cable Inc., providing the nearly nine million subscribers of TWC's Road Runner High Speed Online service convenient integrated access to the nation's largest ticket search engine. FanSnap's comprehensive results include 10+ million sports, theater, and concert tickets to 40,000+ events, from dozens of the leading providers.

"We know fans rely on Road Runner for the latest sports and entertainment news and content, and we are pleased to be working together with their team to provide convenient, fast access to the available live event tickets for the associated teams, artist and shows that their subscribers desire," said FanSnap CEO and co-founder Mike Janes.
"People are not always aware of upcoming events in their area, andeven if they are, the experience of finding tickets can befrustrating and time consuming," said Steve Cook, Senior VicePresident of HSO Strategy for Time Warner Cable. "Integrating the FanSnap ticket search engine throughout Road Runner provides our subscribers dynamic, relevant event and ticket information targeted to their specific location and interests, saving them time and money. "With this partnership, Road Runner subscribers will be able to accessthe FanSnap's several industry-first features, the most prominent being its patent-pending dynamic FanSnap Maps(SM), which help fans to:
— Determine at-a-glance the ticket price range by section, using colored "heat map" markers
— Zoom into the interactive venue maps, and see the ticket offers from numerous providers placed in clearly labeled rows– View at-a-glance the "Best Value Tickets"
— the lowest price tickets available in key areas of the venue, easily identified as blue stars on the FanSnap Maps
— Share events and even actual ticket listings via Facebook, Twitter, or Email
In October, FanSnap was named to the "PC World 100: Best Products of2009." In August, FanSnap was also named winner of the "Most Innovative New Search Engine" category of the Search Engine Watch(SEW) Awards 2009.
The Road Runner-FanSnap co-branded solution 'powered by FanSnap' is made possible by FanSnap's proprietary suite of ticket search technology, designed to make it fast and easy for FanSnap partners to provide access to highly relevant event and ticket data throughout their web sites. Providing this information and experience increases audience engagement, increases the partner's value proposition, and creates an exciting new potential revenue stream for publishers of web sites and portals that host music, sports, theatre, news, or other relevant content.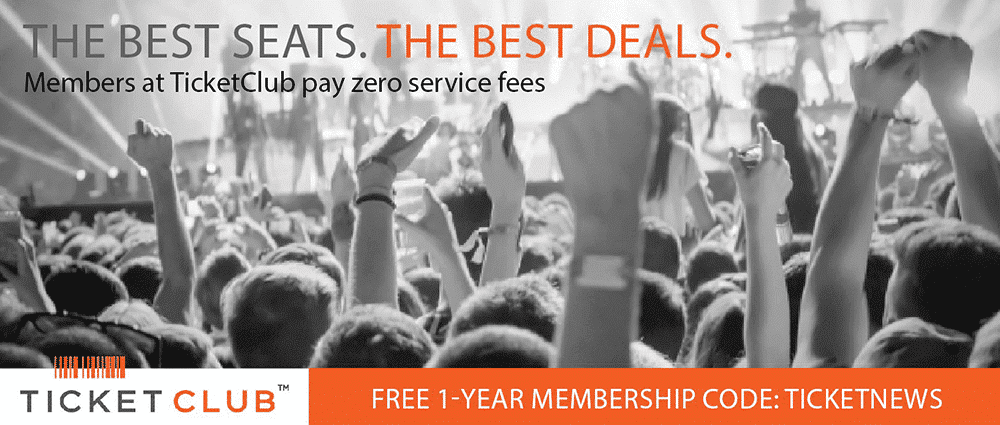 About FanSnap
FanSnap is the live event ticket search engine for fans. Our missionis to provide the most comprehensive, accurate, fast and easy-to-useresource for fans to find the tickets they desire to sports,concerts, and theatre events. FanSnap provides free ticket searchresults for dozens of the leading ticket providers, including TicketNetwork, StubHub, RazorGator, Las Vegas Tickets, Gold CoastTickets, eBay, Barry's Tickets, AllShows.com, and Ace Ticket.
Our detailed ticket-level search results are made possible by thecombination of strategic industry partnerships and systems integration, as well as our FanSnap TicketData(SM) systems andpatent-pending dynamic FanSnap Maps(SM). Palo Alto, CA-based FanSnap was founded in 2007 and is funded by General Catalyst Partners and Highland Capital Partners.
About Time Warner Cable
Time Warner Cable is the second-largest cable operator in the U.S., with technologically advanced, well-clustered systems located in five geographic areas — New York State (including New York City), the Carolinas, Ohio, southern California (including Los Angeles) and Texas. Time Warner Cable serves more than 14 million customers who subscribe to one or more of its video, high-speed data and voice services. Time Warner Cable Business Class offers a suite of phone, Internet, Ethernet and cable television services to businesses of all sizes. Time Warner Cable Media Sales, the advertising arm of Time Warner Cable, offers national, regional and local companies innovative advertising solutions that are targeted and affordable.
More information about the services of Time Warner Cable is available at www.timewarnercable.com, www.twcbc.com and www.twcmediasales.com.
PRESS CONTACT:
FanSnap
Christian Anderson
(206) 251-3469
[email protected]