For the first time in about two decades, Roger Waters will undertake a cover-to-cover performance of one of contemporary music's most acclaimed works. Beginning...
For the first time in about two decades, Roger Waters will undertake a cover-to-cover performance of one of contemporary music's most acclaimed works. Beginning in late summer, the veteran musician will play "The Wall" to audiences across North America before taking the tour overseas in 2011.
The 35-date North American trek launches September 15 at Air Canada Centre in Toronto, ON, and concludes about three months later on December 13 at the Honda Center in Anaheim, CA. As the itinerary now stands, only two markets on the tour will host more than one night of music: Chicago (September 20-21) and Philadelphia (November 8-9).
The Wall Live routing also includes performances on September 30 at TD Garden in Boston, MA; October 5 at Madison Square Garden in New York, NY; October 26 at Qwest Center in Omaha, NE; and November 26 at MGM Grand Garden Arena in Las Vegas, NV.
A total of four tour stops are slated for Canada during the North American venture. Besides the opening night, dates north of the border are October 17 at Scotiabank Place in Ottawa, ON; October 19 at Bell Centre in Montreal, QC; and December 10 at General Motors Place in Vancouver, BC.
Public onsales will begin sometime in mid-May, but specific dates will not be announced until ticket presales have ended. Individuals who register on the revamped RogerWaters.com will be entered into a random lottery to participate in ticket presales for up to five cities where they would be interested in seeing a show.
Before presales start in each city, those who selected the city as one of their allotted five will be entered into a pool and drawn at random to participate in the presale. Being selected as a presale participant in one city does not decrease an individual's chance to be chosen for other cities' presales.
Presale tickets will be non-refundable and non-transferable. The tickets themselves will only be available for Will Call pickup on the evening of the show. The site also warns:
When picking up your tickets from the venue, you may be required to present proof of identification such as a government-issued photo ID (such as a driver's license), and the credit card used to purchase the tickets. We recommend you also present a copy of the order confirmation email as proof of purchase, in case there is any dispute at the venue.
The ticketing procedures are an effort to keep scalping for the summer concerts at a minimum.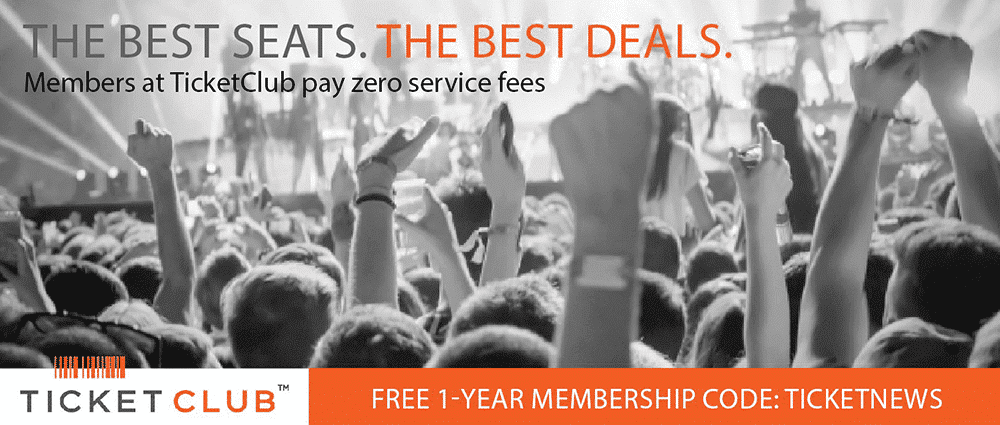 Waters, original bassist and co-lead vocalist for Pink Floyd, last performed "The Wall" during a special 1990 concert to commemorate the 10th anniversary of the fall of the Berlin Wall. During that one-off concert, an all-star lineup of bands and solo artists helped Waters recreate the masterpiece. But the seminal album was first — and last — performed live by Pink Floyd during the band's 1980-1981 tour.
As to the timing of the upcoming tour for "The Wall," Waters wrote in a statement on his site:
30 years ago when I wrote "The Wall" I was a frightened young man… It took me a long time to get over my fears. Anyway, in the intervening years it has occurred to me that maybe the story of my fear and loss with its concomitant inevitable residue of ridicule, shame and punishment, provides an allegory for broader concerns: Nationalism, racism, sexism, religion, Whatever! All these issues and 'isms are driven by the same fears that drove my young life.
This new production of The Wall is an attempt to draw some comparisons, to illuminate our current predicament, and is dedicated to all the innocent lost in the intervening years.
Roger Waters itinerary:
(Dates are subject to change.)
| | | |
| --- | --- | --- |
| September 15 | Toronto, ON | Air Canada Centre |
| September 20 – 21 | Chicago, IL | United Center |
| September 26 | Pittsburgh, PA | Consol Energy Center |
| September 28 | Cleveland, OH | Quicken Loans Arena |
| September 30 | Boston, MA | TD Garden |
| October 5 | New York, NY | Madison Square Garden |
| October 8 | Buffalo, NY | HSBC Arena |
| October 10 | Washington, DC | Verizon Center |
| October 12 | Uniondale, NY | Nassau Coliseum |
| October 15 | Hartford, CT | XL Center |
| October 17 | Ottawa, ON | ScotiaBank Place |
| October 19 | Montreal, QC | Bell Centre |
| October 22 | Columbus, OH | Schottenstein Center |
| October 24 | Auburn Hills, MI | Palace of Auburn Hills |
| October 26 | Omaha, NE | Qwest Center |
| October 27 | St. Paul, MN | Xcel Energy Center |
| October 29 | St. Louis, MO | Scottrade Center |
| October 30 | Kansas City, MO | Sprint Center |
| November 3 | East Rutherford, NJ | Izod Center |
| November 8 – 9 | Philadelphia, PA | Wachovia Center |
| November 13 | Sunrise, FL | Bank Atlantic Center |
| November 16 | Tampa, FL | St. Pete Times Forum |
| November 18 | Atlanta, GA | Philips Arena |
| November 20 | Houston, TX | Toyota Center |
| November 21 | Dallas, TX | American Airlines Center |
| November 23 | Denver, CO | Pepsi Center |
| November 26 | Las Vegas, NV | MGM Grand Garden Arena |
| November 27 | Phoenix, AZ | US Airways Center |
| November 29 | Inglewood, CA | The Forum |
| December 6 | San Jose, CA | HP Pavilion |
| December 10 | Vancouver, BC | General Motors Place |
| December 11 | Tacoma, WA | Tacoma Dome |
| December 13 | Anaheim, CA | Honda Center |
Last Updated on April 13, 2010 by By Allison Reitz