ESPN has released Major League Baseball (MLB) attendance figures through last weekend, and it's no surprise that the AL East-leading New York Yankees top...
ESPN has released Major League Baseball (MLB) attendance figures through last weekend, and it's no surprise that the AL East-leading New York Yankees top the list. After 138 games, the Yanks attracted a total of 3.3 million fans so far this season, with a leading average home crowd of 46,365 or 88.6 percent capacity, and an away average of 34,933, or 78.6 percent capacity. The team's average crowd over both home and away games was 40,898, or 84.2 percent.

But the best attended team in baseball is not the leader when it comes to filling a stadium to capacity. That title belongs to NL East leaders the Philadelphia Phillies, which filled an average of 45,028 seats at home, or 103.5 percent. The Phillies also led in overall crowd capacity, selling an average of 39,158 seats overall, a percentage of 89.7 percent. The team came in third for total audience for the season at 3.15 million as well as filling away game seats to capacity, at 33,203 or 75.8 percent.
Though their season has been a bit of a disappointment, the Los Angeles Dodgers had impressive numbers as well, coming in second for total seats filled at 3.2 million and having the second best away game average capacity filled, at 33,966 or 77.6 percent.
Philadelphia wasn't the only team to reach over 100 percent capacity for home games. The Boston Red Sox averaged 37,619 tickets or 101 percent at home, and AL Central leaders the Minnesota Twins made it to 39,776 or 100.7 percent.
Those teams not faring so well as playoff season approaches include AL Central cellar-dwellers the Cleveland Indians, which came in last for both total crowd (1.2 million) and for average home capacity filled (17,277 or 39.8 percent). The Toronto Blue Jays can claim the title of lowest overall percentage of capacity filled, with an average of 24,280 or 51.2 percent.
The Tampa Bay Rays, which sit in second place in the AL East, remain unable to generate ticket sales consistent with their performance, with 1.6 million tickets sold all season and the lowest crowd capacity for away games at 26,375, or 59 percent. Similarly, the NL East's second place Atlanta Braves have sold only 2 million tickets so far, filling home stands to a capacity of 60.1 percent and over all games to 66.4 percent. Their away games seem to be drawing more fans than their home games, filling a respectable 73.6 percent of capacity. The AL West-leading Texas Rangers are posting similar numbers, in the low 60's for home, away and overall percentage of capacity.
A total of eight teams hit 85 percent capacity for home games, with only two, the Phillies (89.7 percent) and the Red Sox (85 percent) hitting that mark overall. No teams made it to 85 percent or higher for away games, with the best number being posted by the Yankees at 78.6 percent for away games.
Eleven teams are at or below 60 percent capacity for home games, including the Indians, Tampa Bay, the Oakland Athletics, Toronto, and the Florida Marlins. Over all games so far, seven teams came in at or below 60 percent capacity.
Dan Chandler, CEO of TriFectaTickets and its Web site Bubba's Got Tickets, sees a similar picture of who is leading in secondary sales.
"It's no secret; the Yankees are number one in baseball sales in the secondary market." Chandler does, however, see a surprise trend in September. "If you look at the Braves, they are up on top of the sales. For the month of September, the Braves are leading the Yankees. [Though] they are not leading in attendance, the Braves have taken the lead over the Yankees because people are excited again, because they are playing better baseball." Chandler also sees stronger sales for the Twins and the division-leading Rangers at this point in the season.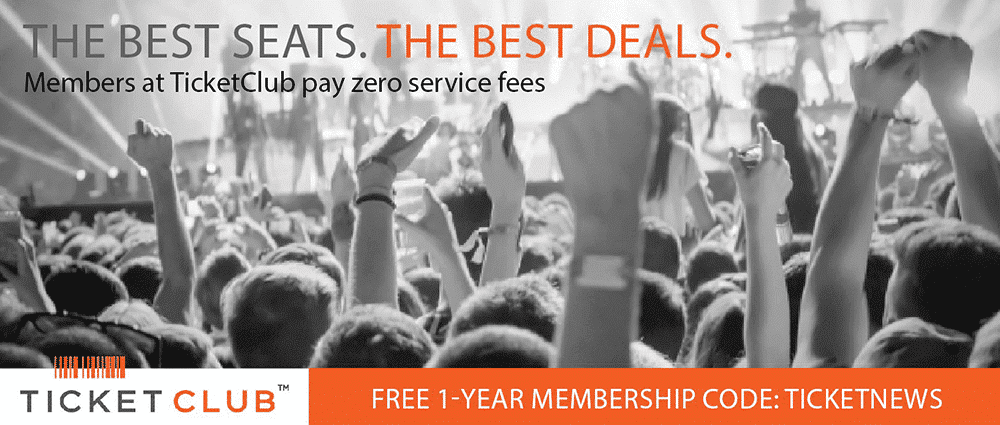 Christian Anderson, head of corporate communications for FanSnap, notes generally the same scenario occurring at the ticket search engine. "This year is really no different from prior years", he said, adding that the teams which are doing well as playoffs approach are selling well, while others are not. "Teams like the Yankees and Phillies are seeing ticket market prices go up by three times and four times as the playoffs near."
Last Updated on September 23, 2010 by By Kelly McWilliams