It's almost impossible to discuss the ticket demand — or lack thereof — for Aerosmith's summer tour without making a pun about one of...
It's almost impossible to discuss the ticket demand — or lack thereof — for Aerosmith's summer tour without making a pun about one of their many hit songs.
"I think people have become jaded with farewell tours, to begin with," eSeats.com owner Bob Bernstein said, knowingly or unknowingly referencing Aerosmith's most recent top 10 hit, "Jaded." "I don't know if people either don't buy into it or they're skeptical, but I've definitely seen a downturn in interest in this last tour."
Aerosmith isn't officially on a farewell tour, but the familiar inter-band squabbling and drama — call it the same old song and dance — has lent a combustible, this-could-end-at-any-moment vibe to their last several tours. But even though the tension appears thicker and deeper than ever, fans don't seem to sense a particular urgency to see the band on its Cocked, Locked, Ready To Rock Tour, which is scheduled to end Thursday, September 16, in Vancouver.

"I've had surprisingly little demand, and over the years, we've done tons of Aerosmith," Bernstein said. "I don't know if people are skeptical after what happened with their last tour [in 2009, during which band members suffered several injuries and illnesses before the tour was finally shortened after lead singer Steven Tyler fell off a stage in South Dakota], but I've seen a considerable drop-off in interest for Aerosmith tickets. We would sell several tickets a day to Aerosmith, but with this tour, it was not something that has been on our radar at all the last few months."
A major New England-based broker, who requested anonymity, reiterated Bernstein's sentiments that Aerosmith ticket sales were trending downward on the secondary market. He told TicketNews that sales for the band were down 25 percent for well over a month. "Yeah, we've taken a beating [with Aerosmith]," he said.
On the primary market as of today, September 7, tickets were available on Ticketmaster.com for the five remaining dates on the tour, including premium seats. The five remaining shows are all in Canadian cities, and according to the Calgary Herald, guitarist Joe Perry is hinting that the band may not be around for much longer.
"Technically speaking, after the gig in Vancouver (on September 16), I don't have a job with Aerosmith," Perry told the Herald. "We know these are the last shows for awhile. And I really do mean awhile. I don't know when we'll be out there again, the five of us, so we'll be playing with everything we've got."
Aerosmith has been on the rock radar over the last year, albeit for all the wrong reasons. Last November 9, Perry announced Tyler was leaving Aerosmith. The next night, though, Tyler showed up at Perry's solo show in New York City, performed "Walk This Way" with him and told the crowd he wasn't leaving the band.
Tyler went into rehab to fight his addiction to painkillers in December. He was released in time for the band to tour Europe earlier this year, but the American leg of the jaunt was almost shelved before it began after Perry was injured in a motorcycle accident.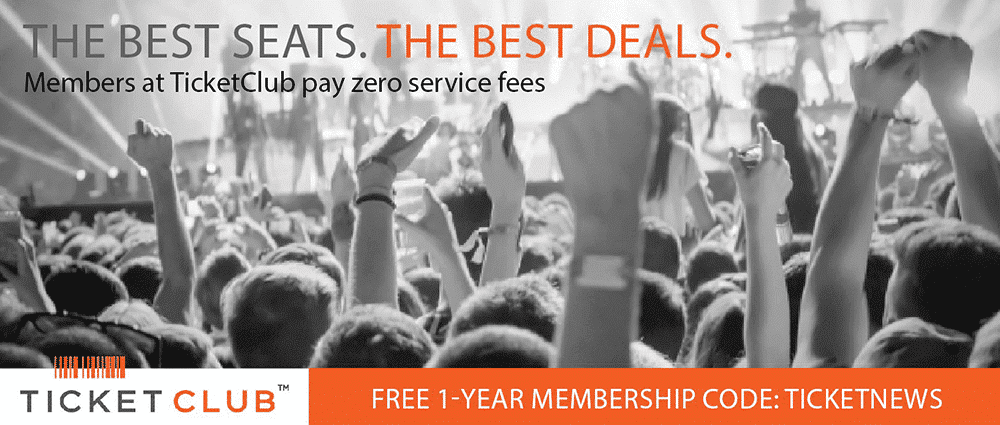 Tensions were high before the band even took to the road in North America after the news leaked out that Tyler would be one of the new judges on "American Idol." Perry was disgusted because he said Tyler didn't tell any of his band mates before taking the gig.
The tour's highlight occurred Saturday, August 14, when Aerosmith performed a sold-out show at its hometown Fenway Park with fellow Boston legends The J. Geils Band. Alas, the band wasted no time reverting to controversial form: Three days later, during a show in Toronto, it appeared as if Tyler hip checked Perry and nearly knocked him off the stage during Perry's guitar solo. Perry seemed to respond with a hip check of his own, which did send Tyler into the crowd, where he was caught by dozens of fans.
Aerosmith's reputation took another hit Thursday, August 26, when it played to less than 10,000 people at a 17,000-seat facility during the opening night of the New York State Fair, which assured the Fair would not make back the $1 million it guaranteed Aerosmith for performing. The cheapest ticket to the show was $84, the highest low ticket price in the history of the Fair.
Of course, as imperiled as Aerosmith looks, history suggests it would be foolish to declare the quintet finished. The band has been — pardon another pun — livin' on the edge for most of its existence but survived drug addictions in the 1970s and went on to release a top 10 single in four different decades and connect with three generations of music fans. It seems more likely the band will continue to exist and tour in some form rather than take a — last pun — permanent vacation anytime soon.
"A lot of times [artists] reinvent themselves at this point in their careers — they break up, they go solo, [they do] what [John] Mellencamp and [Bob] Dylan are doing," Bernstein said. "So there's other ways of doing it. They just might be reaching the end of touring as Aerosmith."
Last Updated on September 8, 2010 by By Jerry Beach