Before every Night Ranger concert, singer/drummer Kelly Keagy—the voice behind the band's biggest hit, "Sister Christian"—hears from fans who have waited decades to tell...
Before every Night Ranger concert, singer/drummer Kelly Keagy—the voice behind the band's biggest hit, "Sister Christian"—hears from fans who have waited decades to tell him their memories of the band. Turns out Keagy has been waiting just as long to hear their stories.
Night Ranger did not have an active fan club during its peak in the 1980s, when it had two top 10 singles, a top 10 album and headlined arenas around the world. But the band, which retains three original members and tours every summer, has made meet-and-greets a focal point of a rejuvenated fan club that features a recession-friendly membership price of $35.
"It's really kind of nice, at this point 25 years down the road, to have these people coming to you [and saying] 'Wow I've got to tell you, I remember this song playing at this date and what was going on with my life,'" Keagy told TicketNews before a recent show in New Jersey.
For $35, a fan receives a one-year subscription to the fan club, which includes the opportunity to purchase tickets before the general public as well as a souvenir lanyard, a T-shirt, a poster and an invitation to a meet-and-greet with the band prior to a show.
"We didn't want to chase anybody away, because it takes a lot for people to come out to shows—it's expensive when you've got kids and families," Keagy said.
Night Ranger is not the only '80s-era artist reviving the idea of a fan club, but the band may be offering the most affordable and personable package. Contemporaries such as Rick Springfield and Queensryche charge around $30 for fan club memberships, but neither guarantees a meet-and-greet with the musicians
Then there's Bon Jovi, the most successful hard rock artist to emerge from the '80s. The band's "signature" fan club package costs $159.99 and includes a T-shirt, a letter from lead singer Jon Bon Jovi and an album flat signed by Bon Jovi. A VIP concert package to their Meadowlands shows in New Jersey earlier this year cost as much as $1,875 and included a folding chair and a pre-show meal—but no meet and greet with or access to the band.
"I look at some of those packages—it's unbelievable, I've never seen anything like it," Keagy said.
While the $35 membership fee is not pure profit for Night Ranger—management shares proceeds with Artist Arena, which operates fan clubs for dozens of performers—it is a valuable revenue stream for a band that, like so many heritage rock artists, can no longer rely on record sales, ticket sales and merchandise sales to fund a tour. Night Ranger has released one album since the turn of the century (2008's "Hole In The Sun") and plays mostly clubs and festivals, where tickets are a fraction of the price of an arena show.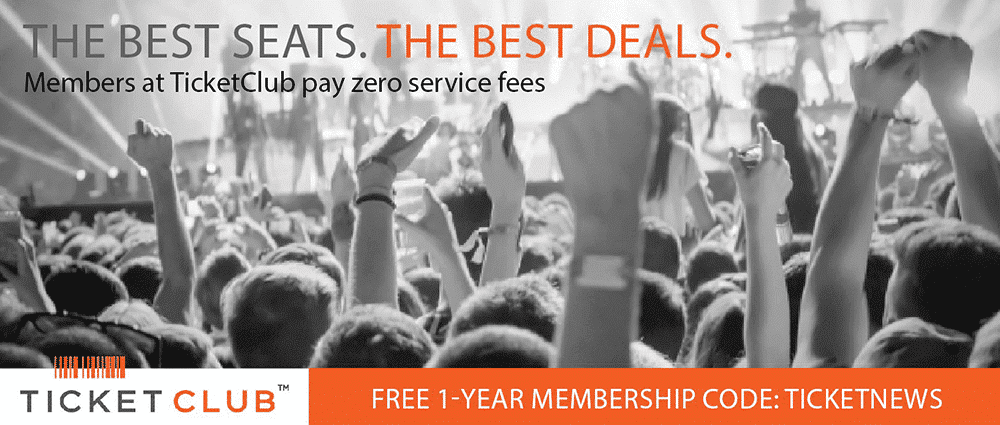 "It's all about diversifying the revenue streams and finding those ancillary revenue streams," said band manager James Blades, whose father, Jack, is Night Ranger's bassist and co-lead singer. "It's the wild, wild west in the music industry—almost like the early days of music, where they would come up with ideas. If it stuck, cool, if not, move on."
This one seems likely to stick. About half an hour before the band took the stage at the Starland Ballroom in Sayreville, New Jersey, three dozen or so people formed a "U" in a backstage area. Tour manager Todd Confessori distributed autographed photos of the band before Keagy and his band mates walked around the room greeting fans, chatting and signing any additional memorabilia and posing for pictures at the end of the appearance.
Keagy said meeting fans before the show benefits both parties. Fans get a personalized experience before the first note is even played while the band, which is exhausted after a 90-minute set, is focused and energized while getting an idea of what their music means to those in the audience.
"We're seeing Night Ranger tattoos, which is amazing, or license plates [or memorabilia reading] 'Missouri 1984,'" Keagy said. "That's what I love about this, because back in the day, we weren't so closely in touch with the fans that way. Now we get to have the history coming back, and that's really a treat for us."
Editor's Note: Jerry Beach received Night Ranger's second tape—yes, tape—Midnight Madness for his 11th birthday and still wants to be in Night Ranger when he grows up.
Last Updated on September 3, 2010 by By Jerry Beach