A fifth defendant in the University of Kansas ticketing scandal was sentenced in federal court in Wichita, KS today, April 11, receiving nearly four...
A fifth defendant in the University of Kansas ticketing scandal was sentenced in federal court in Wichita, KS today, April 11, receiving nearly four years behind bars.
Judge Wesley E. Brown sentenced Thomas Blubaugh, a former consultant to the KU Athletic Department, to 46 months in federal prison, followed by three years of supervised release. Blubaugh is the third to receive prison time for involvement in the scandal that rocked the university's athletic department.
Prosecutors had sought the 46-month term, which is beyond the federal sentencing guidelines of 33 to 41 months, citing the defendant's role in covering up the scheme by tampering with a computer program meant to track tickets. Blubaugh's attorneys had requested a term of not more than 21 months due to reported health issues and the young ages of his children, currently 5 and 6 years. Originally scheduled for later this week, his appearance was moved up last week by Judge Brown.
As part of his sentence, Blubaugh also must pay approximately $841,000 in restitution to the Athletic Department. He is jointly responsible with his wife, co-defendant Charlette Blubaugh, for $268,292 in unpaid federal taxes.
To date, he is the third defendant to receive prison time in the case. Last month, two former KU employees, Kassie Liebsch and Rodney Jones, received terms of 37 and 46 months, respectively.
In January, Blubaugh pleaded guilty to one felony count of conspiracy to commit wire fraud, with associated charges of obstruction of income tax collection and transportation of stolen goods across state lines.
Blubaugh was reportedly hired as a consultant to the Department in 2007, joining wife Charlette, who at the time was an Associate Athletic Director. He continued his consultant work until 2010, by which time he had received a total of $115,000 in compensation. An internal investigation into unusual activity in the department later in the year would reveal that no one but his wife and co-defendant Ben Kirtland were aware of his hire there. Prosecutors assume that the secretive nature of his employ in the department was due to his role in supporting the ongoing scheme to sell department tickets to third parties for profit. From a prosecution report: "In the absence of any evidence to the contrary, it is fair to assume that the consultancy was an overt act in the conspiracy and all Defendant did was to assist with the conspiratorial acts and cover-up of the illegal ticket sales."
Prosecutors contend that Blubaugh was well aware of the ticketing scheme, which ran from 2005 to 2010 and involved a number of staffers pocketing the proceeds from the unlawful sale of Athletic Department tickets. In addition to the Blubaughs, Rodney Jones, a former Assistant Athletic Director, his ex-supervisor Kirtland, also a former Associate Athletic Director, and Kassie Liebsch, a former systems analyst who took on Mrs. Blubaugh's job upon her May 2010 resignation, were indicted in November on the same federal conspiracy charges.
According to prosecution filings, proceeds from the illegal sales went back to Mrs. Blubaugh, and then presumably were split among the co-conspirators. In a separate set of transactions, Mrs. Blubaugh funneled a number of other tickets through her husband. These tickets went only to Oklahoma brokers, with all proceeds coming to the Blubaughs. The government makes an additional claim that Thomas manipulated the department's ticket software meant to track sales in an effort to cover up any evidence of the thefts.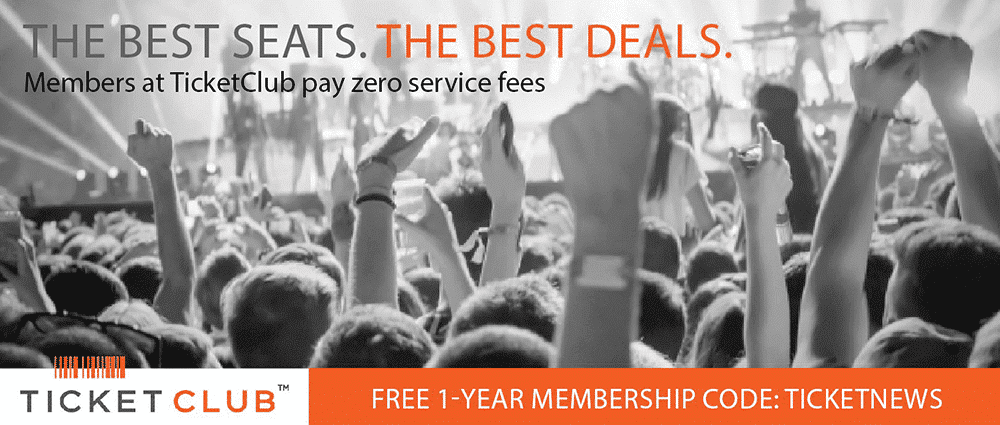 In his January plea agreement, Thomas admitted to having used unnamed intermediaries to sell the stolen tickets to brokers and others, and to paying the travel expenses of one such individual for the purposes of selling to Oklahoma brokers. He also acknowledged his failure to report the income on the couple's tax returns. The government has estimated the value of the tickets stolen to be in the $2 million range, and is expecting the five indicted co-conspirators to pay their share of that claim. However, just last week, Charlette Blubaugh insisted in a court filing that no money was lost to the school, because the stolen tickets were considered "hold" tickets and were not destined for sale by the Department.
Charlette is scheduled for sentencing this Thursday, April 14. Her attorneys are seeking a prison terms of 57 months (which sits at the low end of federal sentencing guidelines) to be served upon Thomas' release, in order to allow the couple to share the care of their young children.
Last month, Jason Jeffries, KU's former Assistant Director for Ticket Operations, and Brandon W. Simmons, former Assistant Director for Sales and Marketing were handed probation for misprision of felony, or having knowledge of the scheme and acting to conceal it. Kirtland is set to appear for sentencing in May.
Last Updated on April 12, 2011 by By Kelly McWilliams