Just two weeks in to their stadium tour across North America and country stars Kenny Chesney and Tim McGraw are already seeing success with...
Just two weeks in to their stadium tour across North America and country stars Kenny Chesney and Tim McGraw are already seeing success with their Brothers of the Sun Tour, which ranked in the top 10 on Billboard's Boxscore charts.
The tour kicked off June 2 at Tampa's Raymond James Stadium and is currently ranked eighth and ninth on Billboard's Boxscore charts thanks to sales from their stops in Dallas, with gross sales of $4.4 million and the kickoff stop in Tampa where the show took in $4.3 million in ticket sales. The pair will play weekend-only shows at more than 20 stadiums across the country before ending August 24-25 with a two-night run at Gillette Stadium in Foxboro, MA. The tour also includes special guests Jake Owen and Grace Potter and the Nocturnals.

Chesney, the biggest ticket seller in country music and three-time Grammy winner McGraw are co-headlining their "reunion" tour after first touring together on the George Strait Music Fest stadium tour. The pair is no stranger to success, reuniting again on a tour headlined by McGraw in 2001, which sold 662,469 tickets, according to Billboard.biz.
The Billboard Boxscore shows that Chesney alone has sold more than 1 million tickets over eight consecutive tours and has grossed more than $500 million since 2002. The country crooner's 2011 Goin' Coastal tour sold 1.3 million tickets, according to Billboard.biz and was the third highest grossing North American tour behind U2 and Taylor Swift, according to GACTV.com. Thanks to his touring success, Chesney won his sixth Top Package award at the 2011 Billboard Touring Awards last November.

McGraw, now an accomplished actor with roles in films like The Blind Side, Country Strong, and Friday Night Lights, already established himself as a star in the country music industry, raking up 32 No. 1 singles. His 2006 Soul2Soul II tour with wife Faith Hill became the highest-grossing country music tour of all time and the highest-grossing tour that year.
Now on their third trek together, the duo is already raking in the big bucks. The tour was listed among Great American Country (GAC)'s Top Tours of 2012 and according to Venues Today, the June 9 stop at Cowboys Stadium grossed $4.4 million and the show at Arrowhead Stadium in Kansas City, MO brought in $3.8 million.
According to a November post on Billboard.biz, Louis Messina, producer of Chesney's tours said that ticket prices would remain nearly the same as Chesney's regular stadium tours, increasing by just $4 to $5 per ticket on lower level seating and remaining the same for upper levels. Messina explained that a change in the staging configuration to increase capacity would help compensate for production costs and keep the cost of tickets down. "Instead of raising ticket prices extraordinarily, we'll get to where we need to be selling more tickets," said Messina.
Upcoming dates on the tour include June 15 at Lincoln Financial Field in Philadelphia and June 23 at LP Field in Nashville. Tickets are typically available for anywhere from $26.50 to $265, according to reports by Billboard.biz.
Amy Carpenter, VP of Marketing for TicketCity told TicketNews in a recent email that the average price for upcoming shows is $199.96. Carpenter reported that the Dallas show has brought the most interest and sales for TicketCity with the top sales and second-highest tickets sold. The upcoming Philadelphia show also has some of the top sales and is fourth among top tickets sold. The June 30 show at Heinz Field in Pittsburgh, PA has the second-highest sales. TicketCity's top-ranking Brothers of the Sun Tour shows are based on online views, total tickets sold, and sales over the past 90 days.
Chesney will take a break from the tour to make a solo stop in Wildwood, NJ on June 20 to play a 90-minute free concert sponsored by AMEX Unstaged for roughly 15,000 fans. Besides radio promotions, tickets for the show are already sold out. City Commissioner Pete Byron told the Shore News Today that although the tickets were free the concert is going to have a "tremendous impact on the city" and officials are expecting the money spent in restaurants and local businesses to much higher than usual.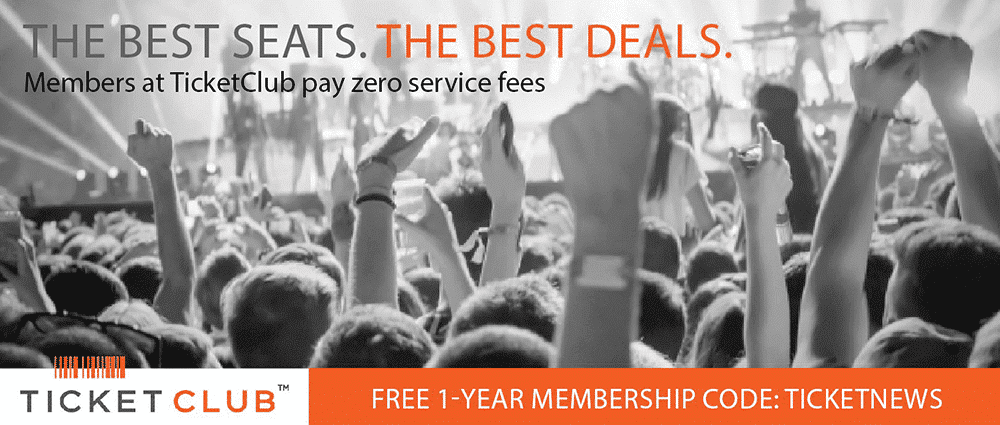 Last Updated on June 18, 2012 by By Kristina LaFountain