This year's LoveLoud Festival in Salt Lake City, Utah will feature some of the hottest artists in the industry and tickets will support the LGBTQ Community, among a variety of charities.
The festival, slated to take place on July 28 at Rice Eccles Stadium, includes top-charting headlining acts Imagine Dragons, Zedd, Mike Shinoda of Linkin Park, and Grace Vanderwaal. Artists Tyler Glenn, Vegabon, A.W., and Cameron Esposito will also take the stage.
LoveLoud hopes to raise $1 million for charities this year. Proceeds from ticket sales will benefit local and national LGBTQ charities including Encircle, Trevor Project, Tegan and Sara Foundation, among others. The Tegan and Sara Foundation, formed by the twin Canadian artists, was created to fight for economic justice, health, and representation for LGBTQ women and girls.
Founded in 2017, LoveLoud was created by Imagine Dragons lead vocalist Dan Reynolds to bring families together and "help ignite the vital conversation about what it means to unconditionally love our LGBTQ+ youth." Reynolds hopes to bring acceptance to not only the homes of families, but to communities by talking and sharing realities with one another.
While on tour with Imagine Dragons, Reynolds makes a point to be inclusive to everyone during his shows and share his struggles. During each night on tour, he stops the performance to talk about depression and anxiety and explains the importance of seeking help. Additionally, he openly talks about how he wishes to bridge the gap between his Mormon faith and the LGBTQ community. Earlier this month, he spoke on Ellen about being raised a Mormon and how he's working to change their belief that LGBTQ people are "divergent of godliness."
Just before the festival, Reynolds documentary Believer is set to premiere on June 25 at 8:00 p.m. on HBO.
"If I'm passive, I feel like I am standing, then, for bigotry," he said in the trailer for Believer. "I'm not just going to walk away and let a house on fire burn.
Visit Ticket Club to find tickets to LoveLoud 2018.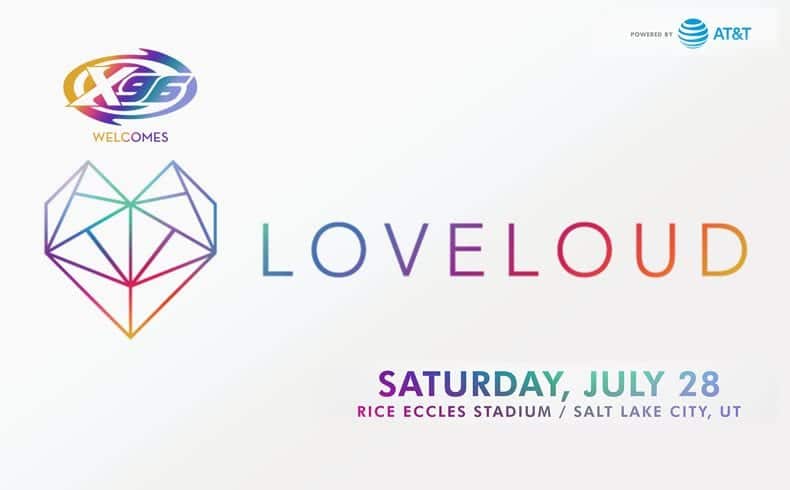 Last Updated on July 5, 2018