Shopping for tickets can be confusing – and expensive. Every website claims they've got the best seats, and the best prices, but you never can tell. Even the box offices hide the true cost of tickets behind "service fees" and variable pricing – no matter where you go, you can wind up feeling ripped off when all you want is to go see the show. Whether you are purchasing tickets from the box office or a secondary ticket exchange, you're going to see the price fly around as you go from the front page where you first saw the tickets you desire at one amount. Put in your email address, and your credit card info, and then you'll get the final price, which can jump by as much as 40% from what you first saw!
That's because of a little known practice in the business of ticketing: Lowering the price they show you when you get to the page, then adding huge fees after you've already committed to the purchase. Instead of showing $100 for $100, they'll display $90 to make you feel like you're scoring a great deal – then make you enter your email address and credit card info before you find out they were going to hit you up for $130 the whole time. Whether they call it a service fee, a venue fee, or even a delivery fee when you're purchasing mobile or instant download and print at home tickets (seriously though?!), those add up – big.
The remedy? Go all-in at Ticket Club.
Ticket Club is a secondary ticket exchange where members save big on tickets with no service fees. They offer tickets to all the hottest games, concerts, and shows – but members pay no service fees. That $100 ticket we talked about before? It's going to be $100 right through to the checkout if you've got a membership at Ticket Club. They don't need to fake you out with sleight-of-hand pricing tricks, they just deliver the goods.
Speaking of delivering the goods – Ticket Club doesn't charge a thing for e-ticket delivery. They also take it one step further with free standard shipping on physical tickets. You only get hit with a delivery charge if you need expedited delivery before your event.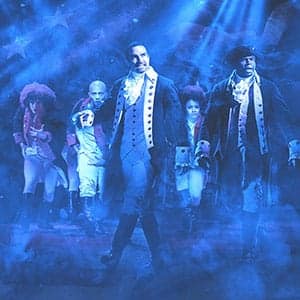 Check out some real prices from hot events, compared to the "big brands" in resale:
Compare and Save – Ticket Club vs. "Big Brands"
Ticket Club
Premier

Vivid Seats

Stubhub

Hamilton – CIBC Theatre
January 12, 2019 – Chicago
3 Tickets – Dress Circle, Row C
$975
$1,088
+$113 – 10%
$1,127
+$152 – 13%
Rolling Stones – Gillette Stadium
June 8, 2019 – Foxborough
3 Tickets – Lower 142, Row 34
$897
$967
+$70 – 7%
$1,016
+$117 – 12%
LA Clippers at Golden State – Oracle Arena
April 7, 2019 – Oakland
2 Tickets – Upper 231, Row 18
$446
$701
+$255 – 37%
$725
+$279 – 38%
Prices as of 11/29/18, and include all taxes, fees and shipping.
How can you get in on this club? It's easy – anyone can shop at Ticketclub.com. When you find tickets you want, your membership fee ($49.99 a year) will automatically join them in the cart. On an average ticket order, that fee pays for itself with the first purchase – and then every other ticket you buy for the year is going to bring with it the knowledge you just avoided all those fees. Your savings will start with your first event and add up every time you have the urge to catch a game, show, or concert.
Not sure you're sold yet? Ticket Club is offering our readers a limited time 5% off code – just enter the code below when you're buying your tickets and reap even more savings as you join the club!
The Ticket Club Advantage
Vast Selection from Top Ticket Exchanges
100% guarantee on ticket availability and delivery
Sign up Now and Earn a 10% Ticket Discount for Your Favorite Artists
Use Code nat5pct at Checkout – Book Now before Tickets are Gone.