Fourth season "American Idol" winner Carrie Underwood released her debut album, "Some Hearts," in 2005, and since then has become a platinum-selling artist and Grammy Award winner. Since her debut, she's released the albums "Carnival Ride" in 2007 and "Play On" in 2009. An Oklahoma native, Underwood graduated magna cum laude from Northeastern State University with a degree in mass communication. Throughout her younger years she involved herself in local talent shows and sang for her church. Interestingly, Underwood was about to sign with Capitol Records in 1996, but was rejected after a change in management.
The country artist has gone on to receive several awards, including being named "World's Sexiest Vegetarian," by PETA, "Oklahoman of the Year," by Oklahoma Today, and "Sexiest Female Musician," by Victoria's Secret. Underwood has donated her time and voice to causes like the American Association for Cancer Research, and she travelled to Iraq in 2006 to perform for the troops in a USO show.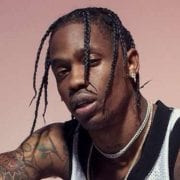 The ticketing market can expect a big influx of events to close out the week, with Travis Scott leading the way with his Astroworld: Wish You Were Here Tour. The rapper's North American tour is set to visit over two dozen cities this fall, beginning November 8 in Baltimore....
Read more