Today's recap includes tour announcements, date additions and special performances as compiled by TicketNews on October 2, 2008. We have two stories today about...
Today's recap includes tour announcements, date additions and special performances as compiled by TicketNews on October 2, 2008.
We have two stories today about the tween music scene. Heartthrob band Jonas Brothers will perform two concerts this November, despite the end of their regular touring season. They're also beginning to make plans for their 2009 world tour, slated to start sometime in the summer. … Another sibling act, The Naked Brothers Band will be on the road for a tour this fall. The group, comprised of Nat and Alex Wolff, has its own mockumentary show on Nickelodeon.

In more grown-up news, country star Alan Jackson is hitting the road today for his fall tour with Trace Adkins. … Former Rage Against the Machine and Audioslave guitarist Tom Morello will launch a solo tour in November for his most recent album, "The Fabled City." … Meanwhile, Bruce Springsteen and Billy Joel are set to perform a one-off Change Rocks concert to benefit Barack Obama's presidential bid.
Those are the full tour and concert reports for the day. But there's more big news in brief. Read on for details on Céline Dion's new shows, Van Morrion's full-album concerts in Los Angeles, and more.
Céline Dion has added more shows in Quebec, Canada, to her North American tour. The trek kicks off October 14 at Arco Arena in Sacramento, CA, and continues into 2009 with an end date current set for a February 13-15 at Bell Centre in Montreal, QC. The new dates are for a February 9-10 run at Colisee Pepsi in Quebec City, QC. In addition to those February shows, the pop diva has 3 two-night runs in Canada booked in October. The remainder of her itinerary is currently comprised of single-night shows in markets across the U.S.
Van Morrison has two very special "Astral Weeks" performances set for the U.S. this November after completing two UK shows this weekend. The UK concerts are set for October 3 at Philharmonic Hall in Liverpool and October 4 at Symphony Hall in Birmingham. The U.S. shows will close the 2008 season at Hollywood Bowl in Los Angeles. During the November 7-8 run, Van Morrison will perform two sets per night, including a special cover-to-cover recreation of the album "Astral Weeks." Musicians from the original recording sessions will sit in for the live album performance.
Dame Edna is taking her act on the road with a U.S. theater tour through 2009. She starts off with a November 7-9 run at Paramount Theatre in Austin, TX, and continues through June 2-5 at San Diego Civis Theatre in San Diego, CA. A significant portion of the performer's time will be spent with a November 20-January 4 residency at Post Street Theatre in San Francisco, CA, and a March 10-29 run at Parker Playhouse in Fort Lauderdale, FL.
Kanye West has added another leg of dates to his late 2008 international tour. The trek, which kicks off October 17 at Palacio De Los Deportes in Mexico City, MEX, was originally set to wrap after a November 20 performance at Palais Omnisports in Paris, FRA. However, the chart-topping rapper has add a five-show run of New Zealand and Australia to the books, starting December 1 at Vector Arena in Auckland, NZL. After continuing on to Wellington's TSB Bank Arena on December 2, West will hop over to Australia for his final dates, set to run through a December 7 show at Brisbane Entertainment Centre in Boondall, AUS.
Incubus bassist Ben Kenney just announced the third leg of his 2008 Distance and Comfort Tour. The musician will hit the road on November 2 with a show at Pontiac Garage in Dallas, TX, and continue on through a November 22 show at the House of Blues. Along the way, Kenney has dates scheduled November 9 at The Black Cat in Washington, DC, November 11 at The Blender Theatre in New York, NY, and November 23 at The Beatles Revolution Lounge in Las Vegas, NV.
British singer Alison Moyet will be kicking off her first North American tour in 14 years with a single date in Canada before continuing in the States. The 16-city trek begins October 5 at Queen Elizabeth Theatre in Toronto, ON, and finishes October 29 at the Moore Theatre in Seattle, WA. The singer will focus her tour to the East and West Coasts, including an October 7 gig at the Blender Theatre in New York, NY, and an October 25 performance at El Rey Theatre in Los Angeles, CA.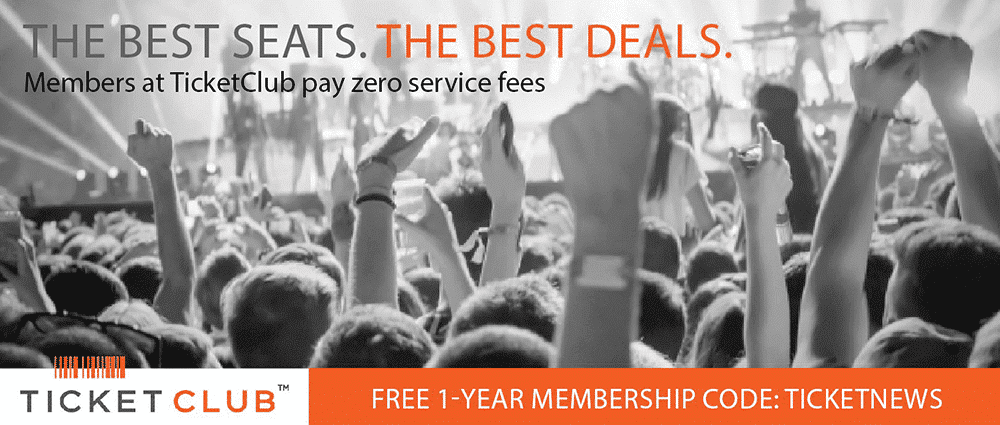 The Aquabats have a new string of solo dates set for November and December. After performing with Rancid on October 4 at the Music Box at Fond Theatre in Los Angeles and at Liskfest on October 11 at Oak Canyon Park in Irvine, CA, the band will be off the road. The solo dates start up November 13 at The State Theatre in St. Petersburg, FL, and continue through December 12 when they return to the Music Box. Other performances include a November 17 show at Black Cat in Washington, DC, and a November 20 show at B. B. King's in New York, NY.
Last Updated on October 3, 2008 by By Allison Reitz