Elton John & Billy Joel tickets take the top spot in Ticket News's Weekly Top Events rankings for the week ending February 15. With...
Elton John & Billy Joel tickets take the top spot in Ticket News's Weekly Top Events rankings for the week ending February 15. With a 7.10 power score, the duo knocked last week's number-one seller, Bruce Springsteen & the E Street Band from first place. Springsteen now sits at number four (power score 3.02), behind number two Wicked (5.43) and number-three Jimmy Buffett (4.02).
Ticket sales for Coldplay's upcoming national tour went on sale this weekend and now the bands ranks at number five with a 2.80 power score. Keith Urban & Taylor Swift will perform a few concerts together, and sales for this event propelled the duo to number six (2.39). A Swift-less Keith Urban ranks at number eight (1.95), behind Il Divo (2.04). With the influx new concerts, Jersey Boys fell in the rankings, from number five to number nine (1.82), though the show still pulls ahead of number ten Kenny Chesney (1.76).

Other popular concert offerings, according to the Top Concert Events rankings, include Britney Spears (number nine, 3.10) and Taylor Swift, who enters these rankings for the first time at number ten on the concert chart, power score 2.82.

In sports, the Boston Red Sox moved the most tickets with a 3.98 power score. The WWE follows with a 3.39 power score. The NASCAR Sprint Cup Series: Daytona 500 came in at number three (2.60). The Boston Celtics rank at number four (2.50), ahead of the New York Yankees (number five, 2.46) and the AMA Supercross (number six, 2.45). The New York Knicks tumble from their previously held number three position to number seven (2.41) while Monster Jam Trucks moves ahead from number nine to number eight (2.74). The Los Angeles Lakers sit at number nine (2.28) and UFC 97 is at number ten (1.97).
The Top Theater Events rankings show Wicked sitting at number one with a 34.18 power score; Jersey Boys follow with an 11.46 power score. Will Ferrell: You're Welcome America – A Final Night With George W Bush is at number three (5.98), followed by South Pacific (5.36) and Phantom of the Opera (5.69). Dance-themed Dirty Dancing (3.63) and Billy Elliot (3.61) rank at seven and eight, while Mamma Mia! (2.29) and Legally Blonde (1.44) close out the theater top ten.
In the Broadway rankings, Wicked, Jersey Boys, and Will Ferrell are the top three bestsellers. On the Great White Way, Billy Elliot (number five, 7.49) is more popular than Phantom of the Opera (number eight, 1.71). Two exclusively Broadway shows rank at numbers nine and ten: Little Mermaid (1.51) and Shrek (1.29).
Cher still has the top Vegas event with a 29.80 power score. Behind her is Bette Midler (22.56), who took back number two from Elton John the Red Piano (number three, 14.26). Cirque du Soleil – O ranks at number four (9.61), ahead of Criss Angel: Believe (3.72) and Cirque du Soleil – The Beatles: Love (3.66). Blue Man Group (2.88) and Barry Manilow (1.73) are back in the Vegas top ten, at numbers eight and nine. Phantom: The Las Vegas Spectacular stays at number ten (1.60) for the second week in a row.
TicketNews Exclusive Rankings and Power Scores are based on ticket sales from the TicketNetwork Exchange™, the world's largest secondary market exchange. A Power Score illustrates a given event's category-specific significance. Two factors are used to calculate a power score: total ticket sales from the given event and total ticket sales within the category. As such, power scores should only be used to compare events within a particular category.
(This story was edited on February 17, 2009)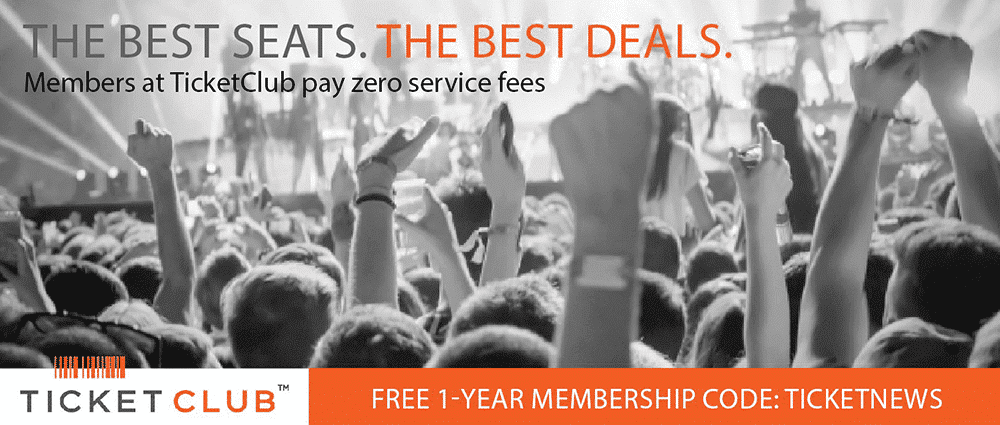 Last Updated on May 22, 2009 by By Petrina Crockford