"viagogo and Ents24 sign exclusive secondary ticketing partnership" London, ENG (viagogo) 4 March 2009 – viagogo, Europe's leading online ticket exchange, has today been...
"viagogo and Ents24 sign exclusive secondary ticketing partnership"
London, ENG (viagogo) 4 March 2009 – viagogo, Europe's leading online ticket exchange, has today been named as the exclusive secondary ticketing partner for entertainment website Ents24.com.
Ents24.com, the UK's largest guide to live entertainment, provides information about thousands of top entertainment events happening every day across the UK. The partnership with viagogo gives Ents24's readers instant access to sold out events.

Ents24's Director, Tim Gillions said: "We're delighted to be working with viagogo. This agreement helps us maintain our commitment to provide our readers with the widest possible selection of tickets all in one place. Our partnership with viagogo gives users of Ents24 reliable access to tickets that would otherwise have been difficult to find."
Eric Baker, CEO of viagogo, said: "This is a fantastic partnership for us. We are excited to be associated with one of the best-known brands in online entertainment. Our partnership will help enhance Ents24's service offering, bringing the full range of ticketing services to customers."
This agreement with Ents24 marks yet another significant addition to a string of groundbreaking viagogo partnerships with major entertainment companies, including: Andrew Lloyd Webber's Really Useful Group and Madonna's Sticky & Sweet Tour and confirms viagogo's position as the secondary ticketing market leader.
About Ents24:
Since 1999, Ents24 has been dedicated to providing the UK with the easiest way to find live entertainment events and buy tickets. Initially a white label content provider for other companies, Ents24 concentrated on its website in early 2005 and have since built the UK's largest guide to live entertainment. Comprehensively covering live music, comedy, festivals, theatre, days out and cinema anywhere in the UK, Ents24 add over 10,000 listings to the website every week.
Working with a growing number of reputable ticket partners, including Ticketmaster, See tickets, TicketWeb and Ticketline, Ents24 are also able to provide an astounding range of tickets all in one place without adding a single penny to the price their readers pay.
One million unique users a month currently rely on Ents24 to keep them up to date on all the top national tours as well as what's going on in their area. Last year alone, they sent out over five million instant Tour Date and Ticket Alerts to readers, giving them the heads up on their favourite artists' tour plans.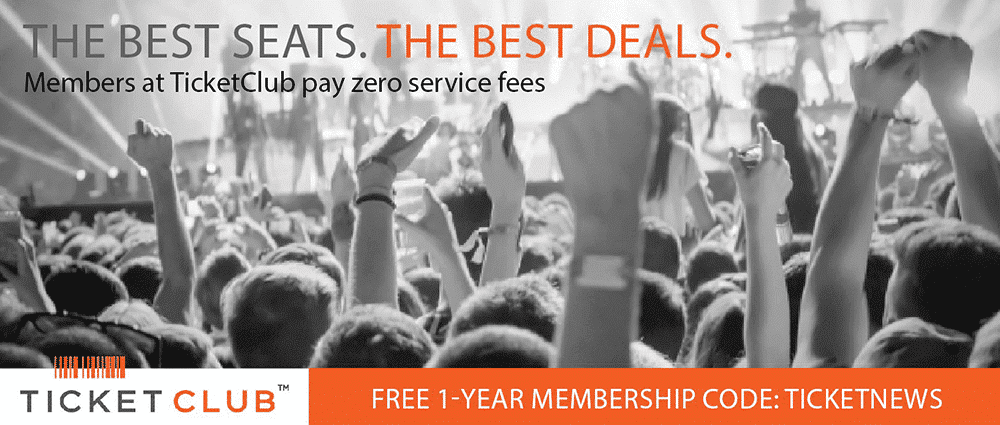 In November 2008, Ents24 launched 'Have Your Say'. Labeled an entertainment discovery network, 'Have Your Say' allows readers to interact and leave recommendations, hints and tips for others to enhance their live entertainment experiences and makes Ents24 the first to offer this alongside comprehensive listings and trusted ticket links.
Earning industry respect and developing an enviable reputation, Ents24 has established itself as the only website you'll ever need to plan a day or night out anywhere in the UK.
About viagogo:
viagogo is Europe's leading ticket exchange that allows people to buy and sell live event tickets in a safe and 100% guaranteed way. viagogo is bringing efficiency and transparency to what has traditionally been a murky marketplace. By managing payment and delivery, viagogo guarantees that buyers will receive their tickets and sellers will receive payment. For this service, viagogo takes a commission which is a percentage of each exchange.
viagogo was launched in August 2006 with landmark deals to become the official secondary ticketing partner of two of the leading English football clubs Manchester United and Chelsea, making it the only way of legally re-selling tickets to these clubs, due to the special laws in England. Similar partnerships followed with German giant Bayern Munich, Everton, Hearts and leading rugby clubs, Leicester Tigers, London Wasps and Harlequins RFC.
Deals followed with the likes of the Independent and Lastminute.com, and Warner Music International became the first music label to partner with a secondary ticketing company. A deal between viagogo and Live Nation in the Netherlands was the first ever partnership between a secondary ticketing company and a music promotion company. viagogo pioneered the first charity auctions, working directly with music artists such as James Blunt and Peter Gabriel.
In May 2008, viagogo struck a partnership with the biggest female recording artist in the world: it became the official premium and secondary ticketing partner for Madonna's Sticky and Sweet European tour. This is the first time an artist has signed a deal of this kind, signalling a dramatic shift for both the recording and ticketing industries and proving viagogo to be a true market leader.
In November 2008 viagogo moved into theatre with the world's leading theatre impresario: Andrew Lloyd Webber and his Really Useful Group. This was the first time a theatre producer had struck a ticketing deal of this kind. A further deal in this space was completed soon after, as viagogo partnered with Whatsonstage to create the first ever theatre focused ticket exchange.
viagogo now provides fans with its safe, secure exchange in the UK, Germany, France, Netherlands and the US. Further expansion across Europe will follow in the near future.
viagogo was set up by Eric Baker, the co-founder of StubHub.com, the leading online secondary ticketing company in the US that was acquired in March 2007 by eBay for $307m.
For more information on viagogo please contact Harry Porter or Richard Rust at freud communications on 0203 003 6300 or [email protected]
For more information on Ents24 please contact Adele Taylor on 0117 973 0548 or [email protected]