New concerts from Paul McCartney and Sunny Day Real Estate receive top billing in the daily tour recap for June 24, as compiled by...
New concerts from Paul McCartney and Sunny Day Real Estate receive top billing in the daily tour recap for June 24, as compiled by TicketNews.
Paul McCartney might not be calling it a "tour," but his summer concert calendar is filling out nicely with three new performances confirmed for Boston, MA, and Atlanta, GA. A little later this year, Sunny Day Real Estate will regroup for a North American tour with its original lineup, complete with the reissue of the band's first two studio albums.

A full-length North American tour is also in the works for the UK-based band Snow Patrol, which just finished supporting Coldplay and also has six dates opening for U2 booked for fall. Also making a bee-line from the UK to the U.S., rock veterans the Psychedelic Furs have confirmed a nearly 30-date tour for fall, including just a couple dates in Canada. Finally, the inaugural Great American Food & Music Festival was plagued by technical and logistical failures during its June 13 debut in California, but that's not stopping its organizers from discussing a full North American tour in 2010.
Those are the complete reports for this Wednesday. Read on for some of the day's other interesting concert and tour updates in brief:
Kevin Costner is taking leave of Tinsel Town to hit the road with his band Modern West. The actor and country musician has nine concerts booked, but there's always the possibility for more. His itinerary runs from July 17 at Belly Up in Aspen, CO, through August 1 at the Big Valley Jamboree in Camrose, AB, his only Canadian performance at this time. Other scheduled gig stops are lined up for July 21 at Northern Lights in Clifton Park, NY; July 22 at Ridgefield Playhouse in Ridgefield, CT; July 27 at Surf Ballroom in Clear Lake, IA; and July 31 at Wilma Theatre in Missoula, MT.
Toby Keith is joining the growing ranks of country music stars making a jump across the pond. In November, the musician will complete his first European tour with at least nine concerts booked from the UK to the mainland. The trek begins November 9 at ABC 1 in Glasgow, SCO, and ends November 22 at Vestlandshallen in Bergen, NOR, according to his current itinerary. Other stops include a November 10 performance at Apollo Hammersmith in London, END, a November 12 gig at Olympia Theatre in Dublin, IRE, and a November 18 show at House of Culture in Helsinki, FIN. His national itinerary continues June 26 with Trace Adkins at Ford Amphitheatre in Tampa, FL, and ends September 19 at First Midwest Bank Amphitheatre in Tinley Park, IL.
Katy Perry will take a break from her international ventures this summer for a couple new U.S. tour dates. Her national itinerary runs from a July 24 concert for the Today Show in New York, NY, through an August 4 performance with No Doubt in Irvine, CA, and then picks up with a few more dates later in the summer. Perry's schedule is still a work in progress, though, as proven by the addition of a July 30 show at the Borgata in Atlantic City, NJ, and an August 29 concert at an unannounced venue in Los Angeles, CA. Her next gig is June 25 at Palau Sant Jordi in Barcelona, SPA.
The Hold Steady will conquer the Great White North — and beyond — with a new September tour. The trek is outlined at seven dates at the moment, from the September 17 kick-off at Bear Tooth Theatre Pub in Anchorage, AK, through the September 27 closer at Lee's Place in Toronto, ON. Except for the first show, all the other confirmed dates are booked across Canada: September 19 at Voge Theatre in Vancouver, BC; September 21 at The Starlite Room in Edmonton, AB; September 22 at The Warehouse in Calgary, AB; September 23 at The Odeon in Saskatoon, SL; and September 24 at West End Cultural Centre in Winnipeg, MB. Before beginning the September run, The Hold Steady will complete at least seven U.S. shows from July 2 at The Ritz in Tampa, FL, through July 25 at the XPoNential Music Festival in Camden, NJ.
Dinosaur Jr. will mount an extensive tour of the U.S. and Canada this fall. The 33-date outing runs from September 30 at Phoenix Concert Theatre in Toronto, ON, through November 20 at Grog Shop in Cleveland Heights, OH. Highlights of the lengthy itinerary include an October 2-3 run at Middle East Downstairs in Cambridge, MA, an October 8 at 9:30 Club in Washington, DC, an October 15 concert at Vic Theatre in Chicago, IL, an October 31 performance at Urban Lounge in Salt Lake City, UT, a November 10 gig at Commodore Ballroom in Vancouver, BC, and a November 18 show at First Avenue in Minneapolis, MN.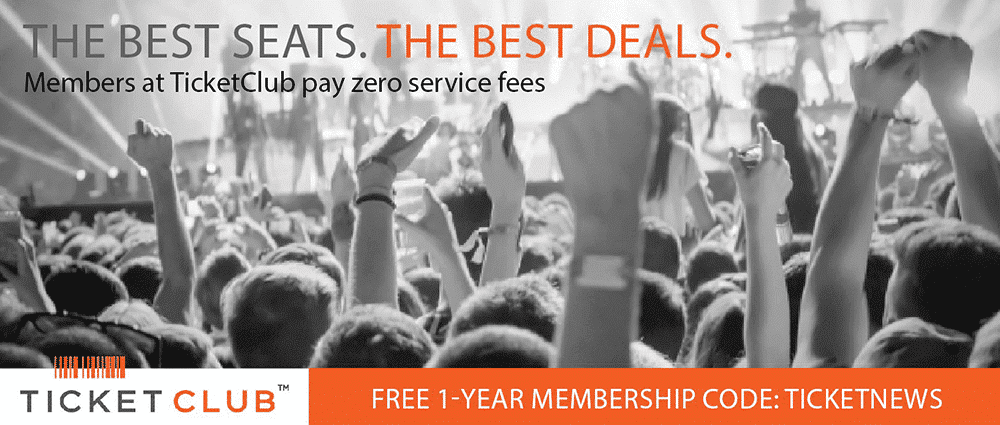 Last Updated on June 25, 2009 by By Allison Reitz