Dave Matthews Band plans to take a hiatus from touring in 2011, but the alternative jam band will end this season's round of touring...
Dave Matthews Band plans to take a hiatus from touring in 2011, but the alternative jam band will end this season's round of touring on a high note. Fronted by namesake musician Dave Matthews, the hard-touring group officially announced its plans to close its summer 2010 tour at Wrigley Field in Chicago, IL.
The summer touring titan has scheduled back-to-back ballpark concerts on September 17-18 at the historic home of the Chicago Cubs. The shows will be DMB's last before entering a year-long touring hiatus — it's first major break from the road in 20 years.

Fellow mellow rocker Jason Mraz will appear as a special guest on both Windy City dates.
DMB fan club The Warehouse is accepting member requests through July 12 for tickets to the tour closing shows in Chicago. Tickets will be allotted via lottery, and successful presale participants will be notified on July 16.
Public ticket sales for the shows follow on July 17. According to the Chicago Cubs' official MLB Web site, ticket prices will start at $49.50, with additional pricing options available at $65, $75 and $85. Orders will be limited to six tickets per person.
Before the recent unveiling of the Wrigley Field shows, Illinois was conspicuously absent from DMB's 2010 tour itinerary. The summer tour had been scheduled to close on September 15 at Xcel Energy Center in St. Paul, MN, after a total of 49 performances in 39 cities, including a single stop in Canada.
"Wrigley Field and the Cubs have long been known for their passionate fans," said Crane Kenny, president of the Cubs, in a statement. "This September the Friendly Confines will be filled with passionate fans of a different sort; fans of one of this generation's most enduring, most popular and most hard working musical groups, Dave Matthews Band."
According to DMB's official Web site, the band only has a handful of sell-outs on the books for their on-going summer tour. However, since the May 14 announcement of the impending hiatus, ticket sales have resurged.
"We feel lucky that our tours are a part of so many people's lives, and wanted to give everyone as much notice as possible," the band said in the hiatus statement. "We're excited to make this summer one of our best tours yet, and look forward to returning to the road in 2012."
DMB had fallen off TicketNews' exclusive event rankings after the first week of March. But immediately after announcing its hiatus, the band climbed back onto the rankings during the week ending May 23 and has remained there each week since, volleying around the lower registers of the Top 20 Events.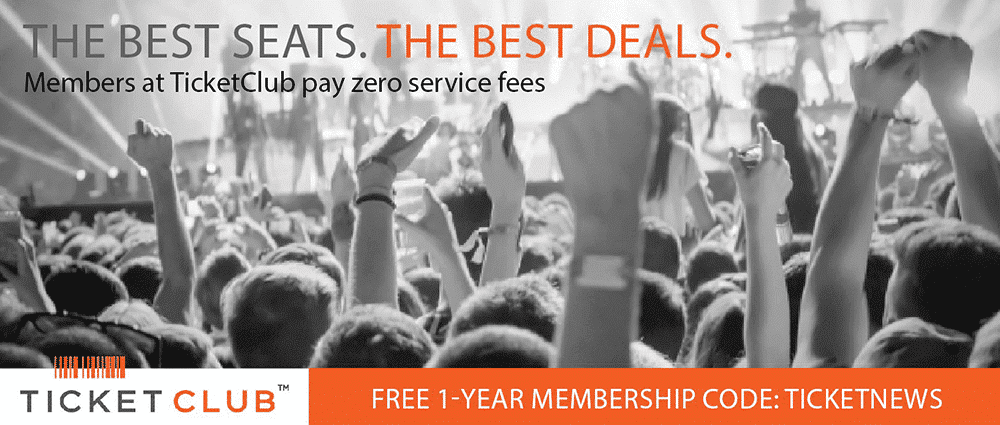 DMB's summer tour launched with a May 28-29 stand in Hartford, CT, and resumes later this week on July 9 at Hersheypark Stadium in Hershey, PA.
At the start of the year, DMB was named the top touring artist of the past decade by industry resource Pollstar. The band grabbed the lead position with an approximate $529 million gross and about 11.6 million tickets sold from 2000 to 2009, according to the publication. In comparison, second place finisher Celine Dion grossed $522.2 million with just 4 million tickets sold.
Last Updated on July 7, 2010 by By Allison Reitz