Persistent rain Sunday, September 12, which delayed the U.S. Open Tennis Championship's men's finals match, revived an old debate regarding the lack of a...
Persistent rain Sunday, September 12, which delayed the U.S. Open Tennis Championship's men's finals match, revived an old debate regarding the lack of a roof at the Arthur Ashe Stadium in Corona, NY.
The Stadium, built in 1997 to replace the 10,500 seat Louis Armstrong Stadium (now second court in the National Tennis Center complex), is the largest in the world, with a capacity of 23,771. That adds up to a lot of wet heads, or lost tickets, when it rains. This year's rain delay meant that the tournament's conclusion was pushed into a third week of play for the third consecutive year.
Last year, tennis great John McEnroe noted that he had urged the United States Tennis Association (USTA) at the time of construction to build a smaller stadium with a roof, but the organization opted for size instead. Wimbledon's Centre Court and some courts at the Australian Open have retractable roofs, but otherwise tennis stadia tend to be roofless.

"I think that having a roof would be possibly taking away from the whole feel of the U.S. Open," ticket broker Jason Berger, managing director of New York-based All Shows, told TicketNews. "There are 16 courts, and most people walk around from court to court… [a roof] takes away from the ability to walk around from court to court. And you couldn't put a roof on all the courts."
The USTA has its own defense of the decision to keep Arthur Ashe Stadium roof-free. Regarding the construction of a roof at this point, in a recent interview with Reuters spokesperson Chris Widmaier stated, "It's technically complex and financially challenging. At a cost of more than $150 million, do you spend that on a roof or continue to fund grassroots tennis programs in this country?"
Still, Sunday's delay put many working ticket holders in a bad position, having to sort out how to attend a 4 p.m. EDT finals match on a Monday, September 13, or sell their tickets. A New York Times story found that as of midnight on Sunday night, 78 ticket listings were posted on Ticketmaster's TicketExchange, where the USTA had directed those trying to unload tickets for Monday's match. By the same time on Craigslist, buyers and sellers had posted over 100 notices regarding finals tickets.
After three years of this type of scrambling in the wake of rain delays, their potential impact on secondary market sales for an open-air stadium could be considerable. Berger said he just hasn't seen it, though. "When there's bad weather, it affects [sales] for that day, but I think it evens out, because when the sun's out and it's beautiful weather, everyone is going to buy tickets for that day."
TicketNews' exclusive event and venues rankings also suggest that fears of rain have not kept fans from buying tickets, at least for this tournament. In the last full week of competition, sales for the men's' finals and semifinals matches ranked high in TicketNews' Top Sports Events rankings, taking, respectively, numbers two and six. Since the week ending August 29 and preceding the start of the Open, Arthur Ashe Stadium began three consecutive weeks of leading TicketNews' Top Venues rankings, and for the previous three weeks had held firm in the top ten.
"I don't think the weather has a lot to do with attendance," Berger added. "If you look back two years ago where it rained a lot, when that happened there was some pressure on ticket sales, but maybe it accounted for three to five percent [of sales]."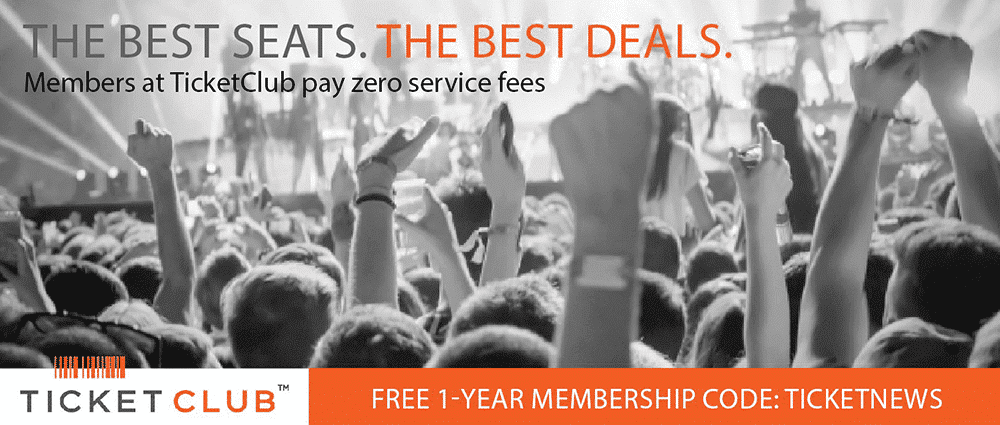 Last Updated on September 16, 2010 by By Kelly McWilliams