Ever since the Ticketmaster/Live Nation merger was approved, the ticketing industry waited to see what Anschutz Entertainment Group (AEG) would do with the Justice...
Ever since the Ticketmaster/Live Nation merger was approved, the ticketing industry waited to see what Anschutz Entertainment Group (AEG) would do with the Justice Department's blessing to create a ticketing operation to compete with Ticketmaster. This week, the industry got its answer with the news that AEG was teaming with former Ticketmaster CEO Fred Rosen and Outbox Technology to sell tickets at AEG's venues and compete with Ticketmaster on future ticketing contracts.

As first reported by the Wall Street Journal, the arrangement between AEG and Outbox calls for the two to begin rolling out ticketing services within the next six to 12 months at the more than 100 arenas, theaters and venues AEG operates around the world. Outbox uses a different type of ticketing system than Ticketmaster in that tickets are not sold from a centralized hub but from each individual venue.
Such "white label" approaches to ticketing, where the venue is the recognized entity selling the tickets, are increasingly being used by a growing number of ticketing companies that develop software and products that their clients can customize and brand themselves.
"Not only does this computerized ticketing solution empower venues and help them take control of their ticketing decisions, it makes their own web sites and marketing capabilities much more valuable and relevant because that is where the transactions reside," Rosen, co-CEO and President of Outbox Technology's Outbox Enterprises division, said in a statement. "Simply put, there is no longer a need for a middle man in this business."
AEG is Ticketmaster's biggest client, representing almost 10 percent of the company's ticket sales last year, so losing AEG will have an impact on the Live Nation's bottom line. The Wall Street Journal estimates Ticketmaster generated about $55 million in service fees last year from sales of AEG tickets.
"Our team has been researching all the available ticketing technologies and analyzing what would be the best long-term solution for our business," Tim Leiweke, CEO of AEG Entertainment, said in a statement. "We are confident that Outbox Enterprises is the right technology to fit into our broader digital strategy – one which is focused on creating the best consumer experience around our brand and our content."
When it approved the Ticketmaster/Live Nation merger, the U.S. Justice Department essentially tried to prop up competitors to Ticketmaster by giving AEG the opportunity to license Ticketmaster's software, and also forcing Ticketmaster to sell its Paciolan primary ticketing division to Comcast-Spectacor. AEG is now basically eschewing the use of Ticketmaster's software in favor of teaming with Outbox.
Reactions from competitors to AEG's entry into the ticketing market have been positive.
Andrew Dreskin, CEO of TicketFly, told TicketNews that he welcomes AEG to the industry because the move could help lower ticket prices for fans. Concert ticket prices and service fees, for example, have risen dramatically over the years – from an average price of $25.81 per ticket in 1996 to $61.74 per ticket today – which is way ahead of inflation.
"Service fees for these tours are off the charts. The byproduct of this is that the concert fan is going to fewer shows," Dreskin said. "We're glad to see AEG – a company for which we have a lot of respect – joining the large facility ticketing fray. This should spark competition and ultimately be a good thing for the ticket buyer. But, at the end of the day, we also believe that the market wants an independent ticketing solution, not one that competes with its clients in the business of concert promotion. Event promoters don't need yet another ticketing inventory management system. They need an integrated platform – ticketing, social marketing and website management all in one – that reduces costs and simplifies their lives. Right now, it's unclear to us whether this is just more of the same."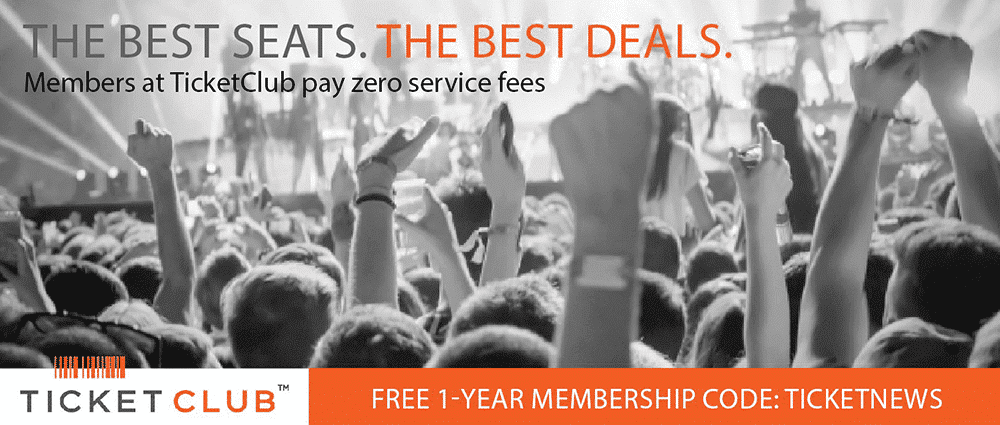 The white-label approach that Outbox and other ticketing companies employ gives more power and control to the venue over how they service the customer, because ticket orders are processed by the venue itself, not Ticketmaster. This means the venue, instead of Ticketmaster, retains "their consumer data and profiles without any third party involvement," according to Outbox, which gives venues more direct ways to market directly to the customer.
"We see the AEG/Outbox deal as a positive, for a couple of reasons," Eric Housh, marketing director for competing primary ticketing company TicketBiscuit, told TicketNews. "First, Outbox's approach is a carbon copy of the model TicketBiscuit has been championing since 2001, so it's further validation for the way we view the market. There's a lingering mis-perception that customers will only buy tickets from Ticketmaster because they've been trained to do so. We – and now Outbox – champion the idea that the venues and promoters should own the customer relationship, and that the public will gladly use a venue-branded or promoter-branded system.
"Second, competition will always drive innovation, which will inevitably deliver more valuable services and solutions. That's good for everyone," Housh added.
Lynne King Smith, CEO of TicketForce, echoed those same sentiments. "This news is good for the market for a couple of reasons. One, it's striking a pretty crushing blow to the old model of the ticketing agency. The white label model Outbox uses is one that smaller companies, like mine, have been putting in the market successfully for years. To have the 110 AEG venues adopt this model and move to venue-based ticketing gives a great deal of validity to what we've been saying all along – give the venues control.
"Secondly, there's a mindset of Ticketmaster being essentially the only dependable solution. It's simply not true – but until large arenas start making the switch – it's a hard sell. Now, the market can open up and become more focused on consumers and building a community-based ticketing and marketing solution," Smith added.
Last Updated on February 4, 2011 by By Alfred Branch Jr.