Tracking the latest movements of college teams and conferences has become like looking up at the arrival and departure screens at an airport. Still,...
Tracking the latest movements of college teams and conferences has become like looking up at the arrival and departure screens at an airport. Still, a basketball season is prepared for takeoff with the current alignment of teams still intact. And with the NBA shut down, fans and ticket brokers have to turn to the college game for their hoop fix.
Season openers are two weeks away and the traditional powers — in their traditional conferences, for now — dot the preseason polls as potential national title contenders. But will the normally slow early-season NCAA ticket sales get a boost from the NBA lockout?

"There's definitely going to be a void left there," said Washington, DC-area ticket broker Danny Matta, founder of GreatSeats.com, in an interview with TicketNews. Matta said he has increased his inventory of college basketball tickets to offset the lack of NBA games.
"I suspect other brokers would tell you they're doing the same thing," Matta added. "Once it starts, you're going to see sales start to pick up. You turn on ESPN, and they're going to be doing more college basketball stuff. It might be more last-minute [decisions from buyers] in terms of sales."

In Kentucky, it has always been all about the college game. And the rivalry between the state's big-time basketball schools and their big-name coaches — Kentucky's John Calipari and Louisville's Rick Pitino — has already started heating up.
"Both football teams [Kentucky and Louisville] aren't doing so well, so people down here are itching for college basketball to start," Doug Dearen, owner of Derby Box Tickets in Louisville, told TicketNews. "Plus the two coaches, Calipari and Pitino, have traded barbs with each other, so that's created more interest."
In a jab at Louisville, Calipari last week omitted the Cardinals when referring to the other college hoop programs in the Bluegrass State. Pitino, the former Kentucky coach, fired back: "I ignore the jealous, I ignore the malicious, I ignore the ignorant. and I ignore the paranoid," he told CBSSports.com. "If the shoe fits anyone. Wear it."
There's still plenty of time for the war of words to continue. The two don't meet until New Year's Eve in Lexington.
Kentucky is presently No. 2 in the ESPN/USA Today preseason coaches poll, right behind national-title favorite North Carolina, which returns four Wooden Award candidates. Ohio State is No. 3 and defending national champion Connecticut is fourth, just ahead of Big East rival Syracuse.
The Syracure Orange will eventually flee the conference with Pittsburgh (ranked No. 11) to join Duke (No. 6) and UNC in an even more hoops-heavy Atlantic Coast Conference.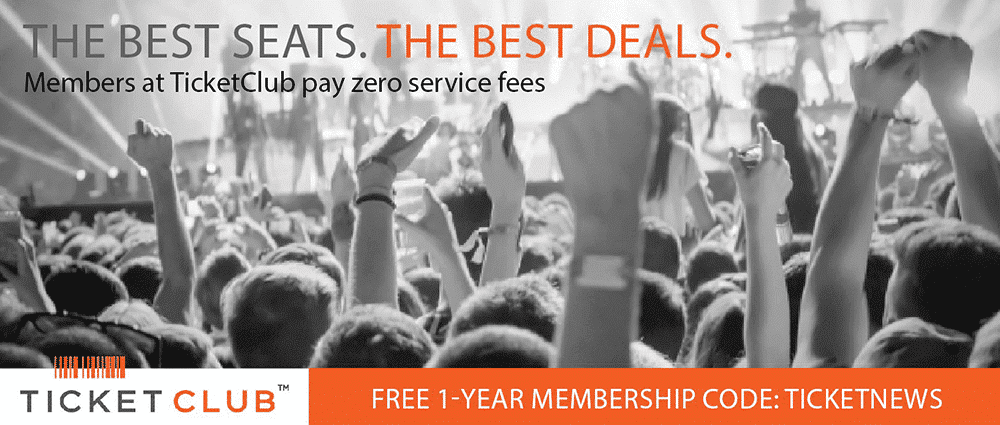 The power conferences again dominate the poll. Four Big East teams are among the ESPN/USA Today top 11 (Louisville is No. 8). Interestingly, upstart Butler from the Horizon League, which lost to UConn in the NCAA final last season to end another surprising March Madness run, didn't crack the Top 25.
Brokers see Big East schools benefitting the most from no NBA.
"I think in different cities that are missing the NBA, like New York and Philly, the Villanovas and St. Johns of the world could see it help," Dearen said. "It picks up more in December, once conference play starts."
Zach Anderson, chief operating officer of Texas-based TicketCity, an industry leader in college sports ticket sales, sees two distinct fan bases in the college and pro game.
"I don't know if it replaces NBA sales," Anderson told TicketNews. "Maybe a corporate buyer who would have put money into NBA in New York [or] Philly gets into college more. The NBA crowd and college crowd don't always necessarily overlap."
Anderson predicted "maybe on the order of a 10-20 percent bump in sales" for college hoop in NBA cities if the lockout lingers.
Early-season college basketball can be a tough sell as top teams fatten up on lesser lights. Kentucky opens with Marist, and UConn with Columbia.
"With the exception of those big preseason tournaments and some big intersectional games, it's a little slow," Anderson said. "It's night and day after January 1 how it gets going."
One early-season match-up will be particularly unique because of its unprecedented venue. It'll take place on Veterans Day, November 11, in San Diego when No. 1 UNC faces Michigan State on the flight deck of the USS Carl Vinson, the aircraft carrier used to bury Osama bin Laden at sea.
Want to go? Good luck. President Barack Obama will be there, but tickets won't be sold to the public. The approximately 7,000 spectators will be made up mostly of active military personnel.
Last Updated on December 7, 2011 by By Patrick Dunne