The 2012 NFL regular season will kickoff Wednesday, September 5, but SB-Tickets.com is already preparing for Super Bowl XLVII slated for February 3, 2013...
The 2012 NFL regular season will kickoff Wednesday, September 5, but SB-Tickets.com is already preparing for Super Bowl XLVII slated for February 3, 2013 at the Mercedes-Benz Superdome in New Orleans. SB-Tickets.com is a leading source for Super Bowl tickets and access to parties, experiences, and accommodations.
The Los Angeles-based ticketing website was launched in 2010 "as a marketplace for anyone and everyone looking to either attend the game itself or be a part of the week's festivities," Paul Jones, founder of SB-Tickets.com, told TicketNews via email.

Jones entered the ticket brokering industry in 2007 with the creation of tickettothemax.com before deciding to focus on the luxury suite market and then solely on the Super Bowl. Jones explained to TicketNews that he wanted to create a new service "unlike any other that would combine our Super Bowl enthusiasm, love for the game, and be received by the public not only as the go-to place for tickets and hospitality, but the place for information, advice, and tips on attending the game," he said.
SB-Tickets.com offers game tickets as well as hospitality and party passes, parking passes and hotel accommodations. According to Jones, the site's biggest moving item is still game day tickets — based on the site's current inventory, fans can purchase a ticket for in the upper-level end zone for $2091 while a seat in the lower level is being sold for $6500. The hefty price tag is a reflection of the scarcity of the tickets — each participating team gets 17.5 percent of all Super Bowl tickets, the host city receives 5 percent and all of the remaining teams get 1 percent.
Party passes are becoming more and more popular, because they allow fans to mingle with athletes and celebrities for a cheaper price than attending the actual game. Jones told TicketNews that while suites account for a large portion of sales due to their high price tag (a 20 person suite costs between $300,000-$625,000), very few suites are sold compared to ticket volume.
The ticketing company also has Super Bowl packages available, which include reserved tickets to the game, Super Bowl XLVII souvenirs, an on-site staff for assistance, a reserved hotel room, credential holder and lanyard, and NFL experience tickets.
For fans looking to experience the Super Bowl without having to pay the high price of a ticket to the game, SB-Tickets.com offers passes to the hottest parties in town like the Rolling Stone Tailgate Party, Leather and Laces, DirecTV Bowl, Bacardi Bash, the Maxim Party, the Playboy Party, the ESPN Party, the NFL Commissioner's Party, and more.
With hotel rooms in New Orleans already sold-out, many people are turning to SB-Tickets.com to find a place to stay that is close to all the action. The site has accommodations available for some of the best-known hotels in the area with some located in downtown New Orleans. The company also just launched RentSBHomes.com, which allows locals to list their homes, condos, apartments, and event and commercial spaces for a small listing fee. According to their site, with the hotel vacancy rate in New Orleans near zero, residential homes are in high demand. There is no signup required to search the listings. RentSBHomes.com offers a basic listing for $99, a hot listing for $149 or a featured listing for $199. Property owners pay just a one-time fee and the company makes no commission from the rentals.
The Super Bowl experts launched the newly designed SB-Tickets.com in July, complete with a Mardi Gras theme in anticipation of Super Bowl XLVII. In addition to event tickets, the site also provides up-to-date information like a blog, information about Media Day, scores, standings, links to Super Bowl commercials, and more.
While football's biggest event is nearly five months away, SB-Tickets.com is always there to provide fans with everything they need to make their experience memorable. "The 2012-2013 season will be our biggest year yet," Jones told TicketNews. "The traffic coming to our website has already doubled compared to the same time last year and our newsletter signups are thousands of times more."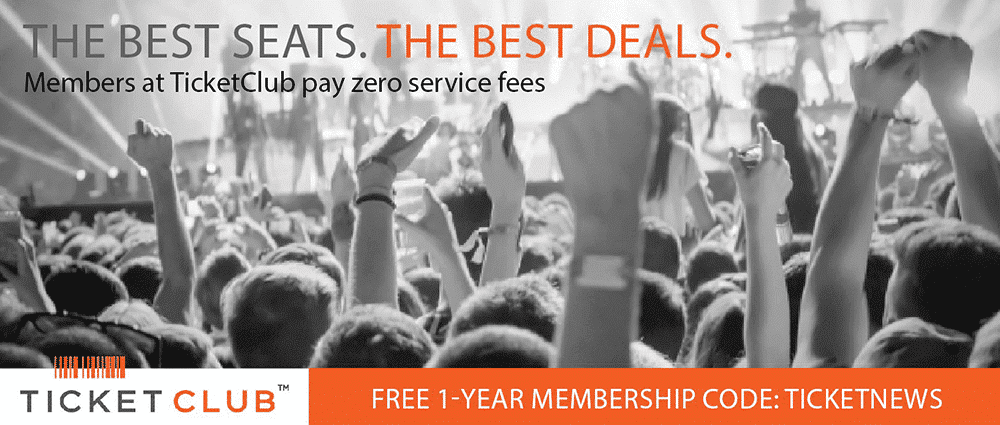 The countdown to the Super Bowl will begin September 5 when the Dallas Cowboys play the New York Giants at MetLife Stadium in the first official matchup of the season.
Last Updated on September 5, 2012 by By Kristina LaFountain