The hip-hop troupe BROCKHAMPTON announced the cancellation of their summer tour after one of their members was fired following accusations of sexual misconduct, but...
The hip-hop troupe BROCKHAMPTON announced the cancellation of their summer tour after one of their members was fired following accusations of sexual misconduct, but after a break, the group is back and will proceed with their scheduled tour dates.
This past April, bandmate Ameer Vann was accused by several women of sexual misconduct, including allegations of being "mentally abusive" and sexually engaging with a minor. According to Consequence of Sound, Vann's ex girlfiend Rhett Rowa claimed he was "emotionally manipulative and mentally abusive," and said he had a pattern of abusing women.
Vann denied these accusations, and released the following statement:
"I've been in relationships where I've fucked up and disrespected my partners," he wrote. "I've cheated and been dismissive to my exes. In response to the claims of emotional and sexual abuse: Although my behavior has been selfish, childish, and unkind, I have never criminally harmed anyone or disrespected their boundaries. I have never had relations with a minor or violated anybody's consent… I'm sorry for lying and letting my friends down. I'm sorry for placing my group mates in a difficult situation by not speaking to them about my past experiences earlier."
Founding member Kevin Abstract took to Vann's defense last month, saying that although he doesn't agree with anything Vann admitted to, he's talked to him about it and he is getting help. In light of the allegations, Abstract addressed the delaying of BROCKHAMPTON's upcoming record, Puppy. He said that although he should have confronted the issue earlier, he knew he had to before the tour.
"I also didn't feel comfortable going into tour without addressing this because I know that, like, the Brockhampton concert is the one place where people feel like, you know, they fit in there if they don't fit in at school or with their families, or whatever," Abstract said. "And it really — it just fucking hurts and sucks."
However, following his defense, the band ultimately fired Vann from BROCKHAMPTON after learning more about the situation.
"Ameer is no longer in BROCKHAMPTON," the statement read. "We want to sincerely apologize to the victims affected by Ameer's actions. We were lied to, and we're sorry for not speaking up sooner. We do not tolerate abuse of any kind. This is not a solution to their suffering, but we hope this is a step in the right direction."
Along with Vann's firing came the cancellation of their current U.S. tour so members would have the chance to "go home and regroup."
Just last week, after their brief break, the 13-piece group has decided to go through with their original summer plans and are prepared to play a number of festivals throughout the U.S. and Canada. The trek will kick-off June 30 at Agenda Festival in Long Beach, California, followed by performances at Chicago's Lollapalooza, Montreal's Osheaga and Mo Pop Festival in Detroit. They will follow the festival shows with gigs in Europe, Australia, and New Zealand.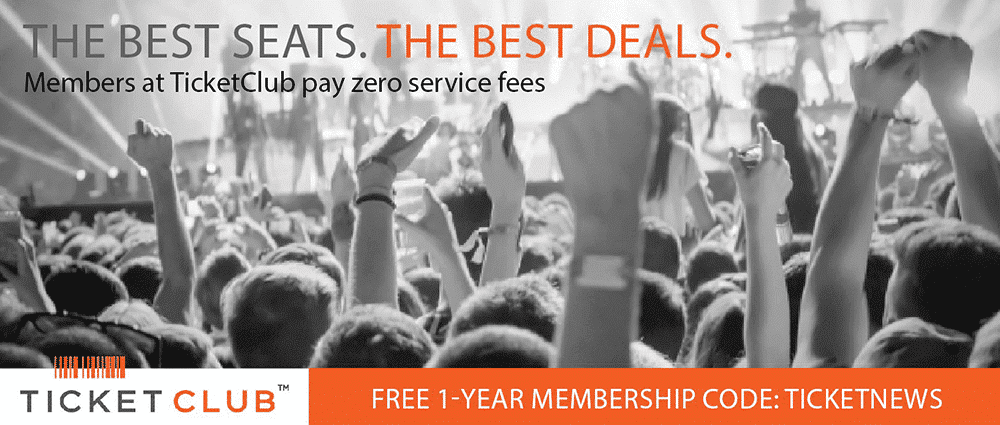 BROCKHAMPTON also announced a new album, called the best years of our lives and debuted the track "Tonya" on The Tonight Show. The record is due later this year, with details yet to be announced.
Check out the band's full list of tour dates below and visit Ticket Club to find tickets to a show this year. 
BROCKHAMPTON Tour Dates 2018
06/30 – Long Beach, CA @ Agenda Festival
07/05 – Quebec City, QC @ Quebec City Festival
07/06 – Ottawa, ON @ Ottawa Bluesfest
07/07 – Surrey, BC @ Fvded in the Park
07/21 – Seattle, WA @ Capitol Hill Block Party
07/29 – Detroit, MI @ Mo Pop Festival
08/03 – Chicago, IL @ Lollapalooza
08/05 – Montreal, QC @ Osheaga
08/08 – Oslo, NO @ Oya Festival
08/09-11 – Gothenburg, SE @ Way Out West
08/10-11 – Copenhagen, DK @ Haven Festival
08/12 – Helsinki, FI @ Flow Festival
08/14 – Berlin, DE @ Festsaal Kreuzberg
08/15 – Kiewitt, BE @ Pukkelpop
08/17-19 – Biddinghuizen, NL @ Lowlands Festival
08/18 – Amsterdam, NL @ Melkweg
08/20 – London, UK @ Koko
08/22 – Dublin, IE @ Helix
08/24 – Paris, FR @ Summer Jam
08/25 – Reading, UK @ Reading Festival
08/26 – Leeds, UK @ Leeds Festival
09/21 – Auckland, NZ @ Logan Campbell Centre
09/22 – Melbourne, AU @ Listen Out Melbourne
09/23 – Perth, AU @ Listen Out Perth
09/25 – Melbourne, AU @ The Forum
09/26 – Sydney, AU @ Enmore Theatre
09/29 – Sydney, AU @ Listen Out Sydney
09/30 – Brisbane, AU @ Listen Out Brisbane
Last Updated on June 25, 2018 by Olivia Perreault