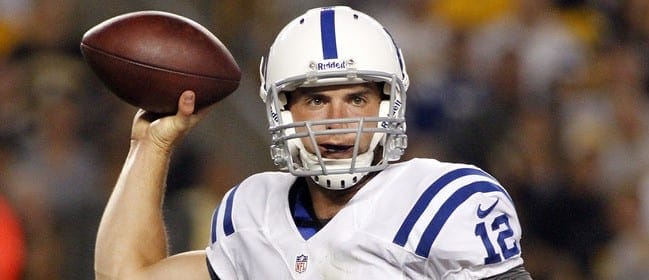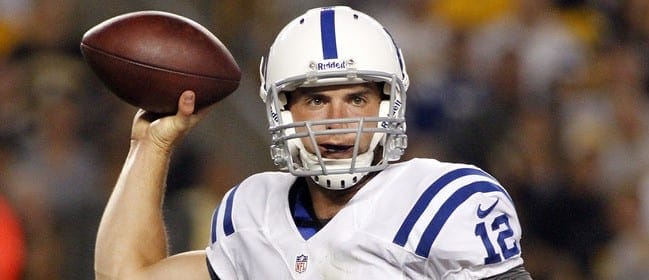 Andrew Luck, known as one of the best quarterbacks in the National Football League who was drafted by the Indianapolis Colts in 2012, shocked...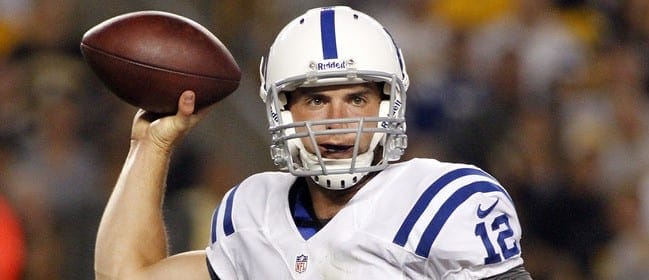 Andrew Luck, known as one of the best quarterbacks in the National Football League who was drafted by the Indianapolis Colts in 2012, shocked sports fans this weekend when he announced his retirement from football at only 29-years-old. Now, some Colts season ticket holders are seeking refunds.
Zak Keefer, a Colts reporter for The Athletic, noted in a tweet that Colts fans were calling the team's headquarters, demanding refunds for their 2019-2020 season tickets. While some people believe that fans should support the team no matter what, others claim that they've had enough with the Colts and have been let down by the team too many times, citing how Peyton Manning did not play in 2011, followed by Luck in 2017. Now, ticketholders are hoping that can get their money back, since Luck was supposed to be the "star player" on the team.
Fans took out their frustration on social media, with both sides chiming in:
As they should. It has nothing to do with being mad at Andrew Luck or giving up on the team. It's about being fed up with an organization that has repeatedly lied and mislead their fans. Manning in 2011, Luck in 2017 and Luck this year.

— Nathan (@NKHarden) August 26, 2019
That's very shallow of them and shows no loyalty. I'm a season ticket holder, great seats, section 112 and I drive from Illinois. Is this a tough time? Yes. But as a true fan you stand by your team in the good and bad times! I'm totally invested!

— dray (@dray86128804) August 26, 2019
Purchase season tickets if you're invested in watching the ENTIRE TEAM…we still have a great team this year. #Colts

— Kyle Wittgren (@2Legit2KWITT4) August 26, 2019
And they rightfully deserve their money back they paid to see Andrew Luck not the backup Andrew Luck was all we had to cheer for he makes the team complete don't get me wrong I love my boy Ty Hilton and my boy Darius Leonard and big Q and several others

— Betsy (@Betsy88237812) August 26, 2019
2017: luck will play!
2019: luck will play!
0-2. Can't blame them, sad as the circumstances may be.

— Karl LaBarge (@klabarge92) August 26, 2019
At this time, it is unknown if the Colts will acknowledge these refund requests or not.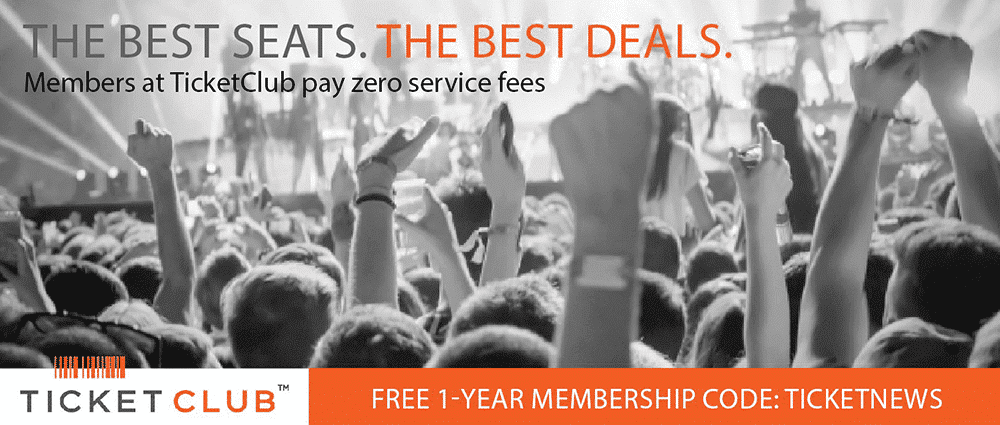 Luck has faced both harsh criticism and praise since his announcement on Saturday. After the news was first reported on Twitter, the crowd booed Luck, who was seen on the sidelines at a Colts preseason game. Later that night, he held a press conference confirming the news and said that football has taken a toll on him both mentally, noting that "it's taken my joy away from the game."  While many Colts fans are not happy – burning their jerseys and starting fights online – others are trying to accept his wishes and move forward, looking to shift their focus toward other potential breakout players.
In 2012, Luck was the No. 1 overall pick in the NFL Draft. He is ending his career with 23,671 passing yards, 171 touchdowns, 83 interceptions, and a 53-33 record as a starter, according to CBS Sports. Luck has also made four Pro Bowl appearances, including last year, and he set a career high in 2014 with 39 touchdown passes. In June 2016, Luck signed a six-year extension worth $140 million with a guaranteed $87 million, making him the highest paid player in the NFL.
This season, the Colts will take on teams like the Cincinnati Bengals, Atlanta Falcons, Oakland Raiders, and Houston Texans, starting off with a match against the Los Angeles Chargers on September 8.
Photo: Andrew Luck via Flickr user Chris C
Last Updated on August 26, 2019 by Olivia Perreault