RMG Technologies, which has been in the crosshairs of angry public reaction for months because of its ticket broker software, dodged a bullet this...
RMG Technologies, which has been in the crosshairs of angry public reaction for months because of its ticket broker software, dodged a bullet this week when a federal lawsuit against the company was "dismissed without prejudice" because the complainant is preparing to shift his focus toward other companies.
The lawsuit, filed in January by New Jersey resident Boaz Lissauer who was shut out last fall from buying Hannah Montana tickets, accuses Pittsburgh, PA-based RMG Technologies of providing ticket brokers with software that allows them to "unlawfully enter into and navigate through Ticketmaster's website and improperly procure large quantities of tickets for the purpose of reselling them at a profit." Many have referred to RMG's software as "bots," which circumvents some computer firewalls and security and automates the process of entering information to quickly buy large blocks of tickets.

But according to Lissauer's attorney, Peter Overs, Jr. of the New York firm Harwood Feffer LLP, RMG Technologies has denied providing bot software and offered to give information to Lissauer and Overs of other companies, primarily ticket brokers, that RMG believes should be the focus of the lawsuit. Because the U.S. District Court for the Western District of Pennsylvania was pressing the litigants for movement in the case, Overs and Lissauer decided to withdraw the case to facilitate the negotiations with RMG for information, but Overs was quick to add that the case could be re-filed against RMG at a later date if the situation warrants it.
"If it turns out that we obtain information from other sources that proves RMG is doing what the lawsuit accuses them of doing, then we have the right to re-file against them," Overs told TicketNews. Two ticket brokers, Designer Tickets and Tours d/b/a LasVegasTickets.com and National Event Company, were also named in the original lawsuit, in addition to 100 unnamed ticket brokers who allegedly used RMG software.
The lawsuit claimed that RMG's software contributed to the public often being unable to buy tickets at face value, and the case alleged that the defendants conspired to violate the Computer Fraud and Abuse Act, the Racketeer Influenced and Corrupt Organizations Act and the Digital Millennium Copyright Act, among others.
Cipriano "C.J." Garibay, president of RMG Technologies, could not be reached for comment, but in an exclusive interview with TicketNews in March, he said his company was being made a scapegoat for the practices of Ticketmaster and other brokers. He said his company doesn't provide bot software, but does provide a service for brokers to "browse the website as fast as perhaps 15-20 users" by outsourcing the entering of "captchas" to workers in India.
"This is fair because plenty of people ask their friends to log on to Ticketmaster to help them make sure they are able to buy tickets to an event," Garibay told TicketNews in March.
When contacted today, Ticketmaster spokesperson Albert Lopez said he would look into the matter and possibly comment at a later time. In late 2007, Ticketmaster won an injunction against RMG to force the company to stop creating and selling software that allegedly gave brokers an edge in buying tickets from Ticketmaster's website.
RMG is still in the midst of "describing the nature of the evidence" they allegedly have on other companies, Overs said, but he stressed that his client's goal is not to try to stop ticket brokers from doing business.
"There shouldn't be anything positive or negative by this development, because we're still talking and trying to ascertain the information," Overs said. "This lawsuit has nothing to do with ticket brokers being ticket brokers because we know that several states have relaxed laws concerning ticket resale in recent months. If brokers play fair, they have every right to resell tickets for whatever they can get for them. No one has a problem with that."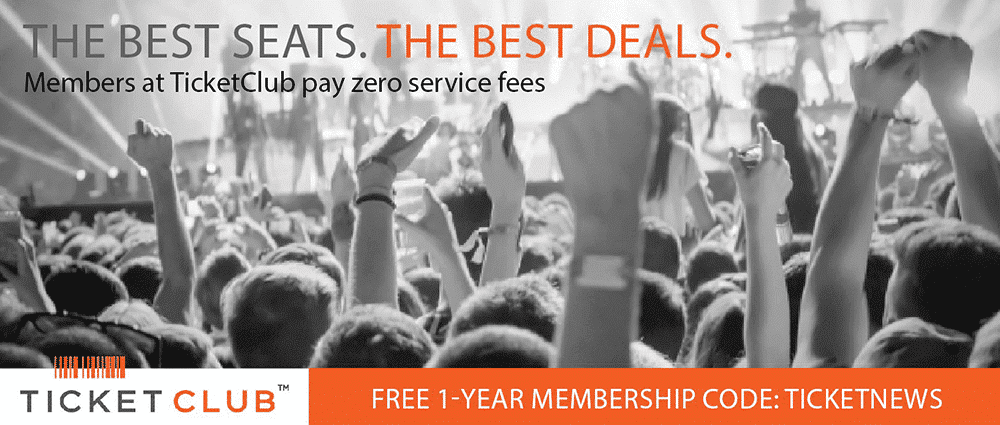 Last Updated on June 4, 2008 by By Alfred Branch Jr.