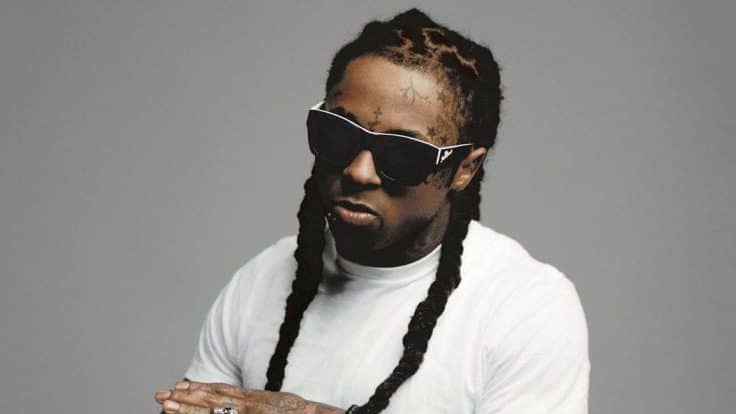 Lil Wayne is currently co-headlining a tour with blink-182, but ahead of his set on Friday, the 36-year-old rapper called-off his performance due to illness.
The gig was slated to take place at the MidFlorida Credit Union Amphitheatre in Tampa, Florida. He told fans just a few hours before the show that he was feeling "under the weather" and wouldn't be able to make it to the show, promising to "make it up" to those who were headed out to see him.
Tampa feeling under the weather? and Kant Go tonight Promise I'll make it up to you guys!!?? ~Tune

— Lil Wayne WEEZY F (@LilTunechi) July 26, 2019

Immediately, people began to ask about refunds, questioning why he waited so late to let people know about his cancelled set, as many were already in route.
Sooooo am I getting my money back orrrrrrrrrrrr?? way to tell us as WE ARE ON OUR WAY

— ?????♡ (@sarahnnichols) July 26, 2019
Sittin' in Tampa traffic just to see this. Feel free to Venmo me my refund! ?#whyyouhatethistoursomuch #disappointed #yourewhyiboughtthetickets

— Jess R. (@TBGB81) July 26, 2019
We've travelled all the way from the UK to see you in Tampa tonight and just found out you've dropped out…. disappointed is an understatement!

— Sean Ferguson (@sean_fergi) July 26, 2019
Super disappointed smh you ain't gunna make nothing up to no one. Hit up my sisters venmo while you're at it for the bday tickets she got us for my birthday.

— Kelsey Mitchell (@Kmitch528) July 26, 2019
Just sat in 4 hour traffic only to see you. Super bummed. My pregnant bestie came to see you… hope you're ok though ,and I understand you'e under the weather. Feel better and hope you let us see you next time… I wouldn't have came otherwise… ???

— Allie Mack (@TheAllieMack) July 27, 2019
The venue and Wayne did not comment about refunds, as Wayne was opening the show for blink-182.
Wayne made headlines earlier this month after he told the audience at a gig in Virginia that he wasn't sure if he could continue the co-headlining tour with blink-182, expressing his disappointment with the small crowd. During the show, he said that he's not used to performing to a small crowd and left the set early, however, the next day, he assured fans that he wouldn't be quitting the tour after all, writing that he's having "too much fun" with blink-182.
The pairing is unlikely; blink-182's angsty, punk-rock hits differ immensely from Wayne's spit-fire raps. However, the show will go on as both artists will head to Jacksonville next on Monday, followed by gigs in cities like Phoenix, Los Angeles, Portland, Detroit, and Chicago. They'll wrap-up the outing mid-September in Cincinnati.
Visit Ticket Club to find tickets to see Lil Wayne with blink-182 on tour this summer
Last Updated on July 29, 2019 by Olivia Perreault