SAN FRANCISCO, CA — (PRESS RELEASE) — 04/12/07 — StubHub, the fan's ticket marketplace, has announced another "industry first," signing an official sponsorship agreement...
SAN FRANCISCO, CA — (PRESS RELEASE) — 04/12/07 — StubHub, the fan's ticket marketplace, has announced another "industry first," signing an official sponsorship agreement with the Austin Wranglers of the Arena Football League(TM) (www.austinwranglers.com), the first deal of its kind for an AFL team. The Austin Wranglers join an elite group of professional and collegiate teams that have aligned with StubHub, whose roster includes the reigning Super Bowl Champion Indianapolis Colts and Rose Bowl Champion USC Trojans.
StubHub will be recognized as the "Official Secondary Ticket Marketplace" of the Austin Wranglers organization, where fans can easily buy or sell their tickets in the leading open marketplace dedicated to tickets. Wranglers fans with extra tickets can utilize the service and recoup an otherwise lost investment, while fans seeking tickets will have access to the widest selection of seating options. Boasting a young and talented roster, and supported by a highly respected front office, the Wranglers are poised to bring sustained success to their loyal fans….
"We're pleased to be the first Arena League team to bring this fan-friendly solution to our growing fan base," said Wayne Hodes, COO of the Austin Wranglers. "When our fans are introduced to the StubHub ticket marketplace this season they will find a safe and convenient location to sell tickets for games they can't attend. StubHub's unmatched customer service, unique delivery system, and FanProtect(TM) Guarantee will be of key interest to those Wranglers fans using the marketplace for the first time this season."
The new relationship with the Austin Wranglers allows StubHub to continue to further cement its popularity among the many passionate sports and music fans in the Austin-San Antonio area. Local fans regularly use StubHub to buy and sell tickets to University of Texas athletic events, MLB, NFL, NBA, and NASCAR events as well as the many popular music events in the area including the Austin City Limits Music Festival, and South by Southwest Festival.
"We feel expanding our team partnerships into the Arena Football League is a natural fit because the league caters to fans' needs and is very forward thinking, which are traits we feel strongly about as well," said Colin Evans, Vice President of Business Development for StubHub. "We are committed to continue providing the highest level of customer service and satisfaction to fans of the Wranglers and all live events in the Austin community."
The partnership marks yet another secondary ticketing industry first for StubHub which already holds the distinction over the past six years of signing the very first secondary ticketing partnerships with an NHL team (and first professional sports franchise), MLB team, NBA team, NFL team, and NCAA athletic program.
For more information on StubHub's many industry first innovations: http://www.stubhub.com/industry-firsts/
Fans can buy or sell their Austin Wranglers' tickets on StubHub: http://www.stubhub.com/wranglers
About StubHub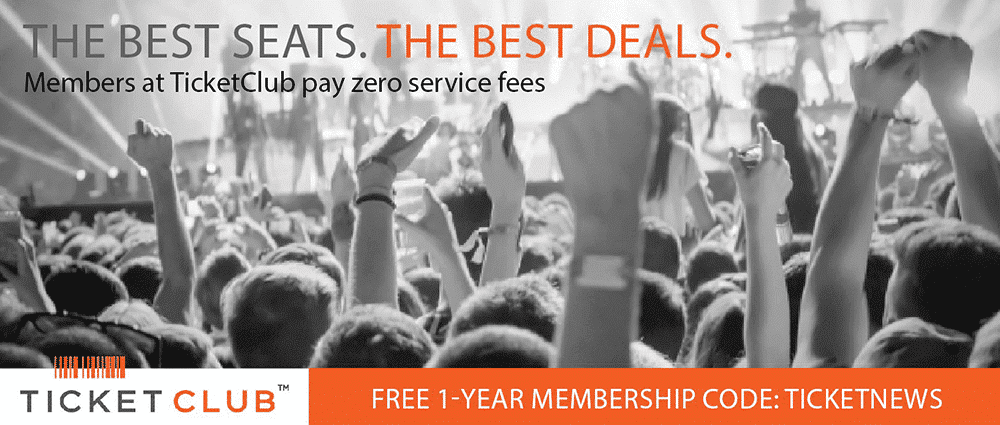 StubHub is the fan's ticket marketplace, enabling customers to buy and sell tickets to a vast selection of over 20,000 sporting, concert, theater and other live entertainment events, eliminating the words "sold out" from the fan vernacular. StubHub reinvented the ticket resale market in 2000 and continues to lead through innovation. The company's unique open marketplace, dedicated solely to tickets, provides all fans the choice to buy or sell their tickets in a safe, convenient, and highly reliable environment. All transactions are processed and delivered via StubHub's patent-pending FanNetwork(SM) ticket delivery service, supported by seven-day toll free customer service at 1-866-STUBHUB, and backed by an industry-first FanProtect™ Guarantee. Company partners include dozens of sports teams in the NFL, NBA, NHL, leading NCAA athletic programs and companies including Orbitz and CBS SportsLine.
StubHub is an eBay company (NASDAQ: EBAY). For more information on StubHub, visit www.stubhub.com
About the Austin Wranglers
Following three successful seasons on and off the field, including a ten win season and the team's first playoff berth in 2006, the Arena Football League's Austin Wranglers have earned a position as one of Central Texas' premier sports franchises. To sports fans in Central Texas the Austin Wranglers are the top-tier professional sports team that provides a "must be there" sports experience because of the high quality football, fan-friendly environment and the interaction between players and fans. For more information please visit www.austinwranglers.com.
StubHub Media Contact:
Sean Pate
StubHub Public Relations
(415) 222-8442
[email protected]