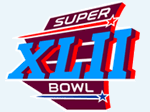 The New York Giants were not the only ones to win on Super Sunday. Some ticket brokers also faired well selling tickets for the big game.

Ticket prices remained relatively strong throughout the selling period leading up to the Super Bowl, in part because of the match up, which featured a Goliath-like team going for an undefeated season (New England Patriots) against the David-like opponent trying to knock them off (Giants).
StubHub! reported the largest transaction in its eight-year history with a single $90,000 order for 14 main sideline tickets at the 20 Yard Line for the game. The buyer was from Surfside, FL. Average prices for tickets dropped about $1,000 leading up to the game, but still averaged $3,500 per ticket, according to the company. Face value for tickets was $700.
Internet-based brokers who sold quickly while the market was hot did well, but in Arizona at the game itself things were a little different. A wrinkle at this year's Super Bowl was the designated scalping area where brokers were allowed to sell tickets in plain view of law enforcement and league officials, a first for the game because the city of Glendale has an ordinance allowing such transactions.
While some of these street vendors reported brisk sales, others complained that the high cost of airfares and hotel rooms kept a lot of fans, and potential customers, away. The fans who ventured into the area generally found good bargains because so many scalpers were vying for sales right in front of each other.
Local police made several arrests of counterfeiters trying to sell fake tickets, but scalping model worked in part because the league embraced it and supplied scanners to the area where fans could check the validity of tickets before making a purchase.


(The image accompanying this story is from FanFares.com; Super Bowl XLII is trademarked by the National Football League)
Last Updated on March 17, 2009