A new image-linking technology that makes Web pictures interactive could help ticket resellers move significantly more ticket inventory, and brokers are beginning to take...
A new image-linking technology that makes Web pictures interactive could help ticket resellers move significantly more ticket inventory, and brokers are beginning to take notice.
Thinglink, a Helsinki, Finland-based technology company, offers a free application programing interface (API) product that allows users to easily embed rich media tags in the images on their Web sites or social media pages. When viewers scroll over (or tap) the picture, buttons appear over the image that, when clicked, display boxes with links, videos or other content. Visitors can then click on the content in the box and be taken to an ecommerce or other Web site where a sale can occur. (See the video below.)
Neil Vineberg, chief marketing officer for Thinglink, told TicketNews that based on their statistics, click-through rates on images containing Thinglink-created links are as high as one in every two visitors, or 50 percent of viewers, which dwarfs the traditional click-through rates on images of less than 1 percent.
Because the images are interactive instead of static, they are inherently more interesting to viewers, hence the improved click-through rates, according to Vineberg.
An exploding number of ticket brokers, and other ecommerce vendors, are turning to various social media sites to help drive sales with Facebook fan pages, blogs, Twitter tweets, YouTube videos and other forms of digital communication. Using images that contain interactive elements is one of the next logical steps to push those efforts further.
"It's an interesting concept and I can certainly envision some ways it could be utilized to help sell tickets," Zach Anderson, chief operating officer for Texas-based brokerage TicketCity, told TicketNews. "It could be useful on mobile and tablet devices where you cannot use loose mouse functions, like tool tips and hover. Our traffic and sales from mobile/tablet devices are both growing quickly so that frontier is ripe for more innovation."
Thinglink has identified the music industry as one of the major beneficiaries of the technology, because it will allow bands and artists to use their images to help attract fans by embedding rich media tags that can take fans to their official Web sites. The company recently signed a partnership deal with social events and ticketing platform Eventbrite under which Eventbrite users can improve their promotional efforts by making their images interactive.
"Thinglink allows our users a greater level of flexibility and customer interaction when promoting their events," Mitch Colleran, Eventbrite's partner manager, said in a statement. "As well as providing a direct selling platform, Thinglink will allow our users to bring their promotional images to life with video, audio and whatever social features they desire."
The internet is home to hundreds of billions of images that are viewed and shared and, with Thinglink's technology, those images can now become ecommerce stores, according to Vineberg.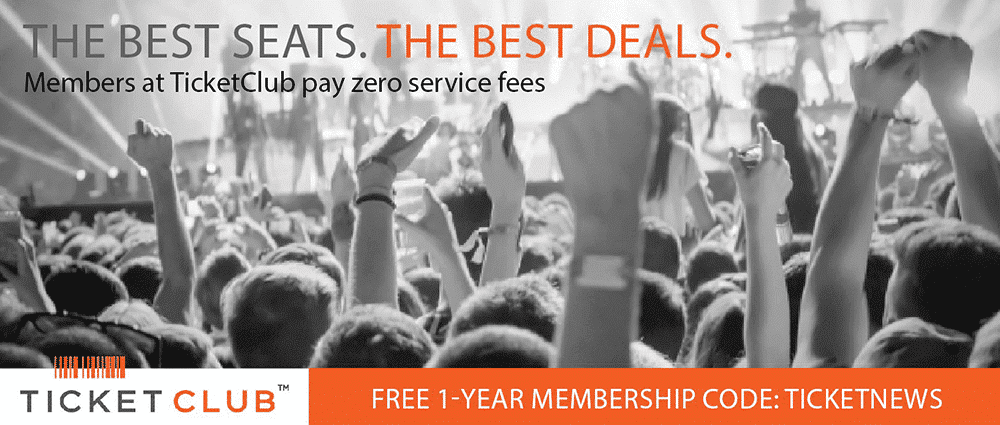 "This could benefit brokers who want to add images as a way to move ticket inventory," Vineberg said. "Millions of fans are touching these interactive images, and those images can provide new opportunities for brokers to engage with buyers."
Vineberg said Thinglink's technology is Java script that simply rests on top of an image's coding, so the company does not have any problems with violating copyrights, because the posting of the image is the publishers' responsibility. Thinglink does not own the image or the link.
While he would not disclose any other prospective deals, Vineberg said the company has had conversations with Live Nation about the concert and ticketing giant using Thinglink technology. And, even though it is currently offering the product for free, Thinglink also plans to add a premium option in 2012 that will charge an undetermined amount for added features and statistical analysis components. The new company will generate revenue through advertising and affiliate opportunities, and through future premium sales, among other initiatives.
Ticket brokers who have heard the pitch about the new product like what they see.
"I checked it out and found the Thinglink site pretty slick," Bob Bernstein, CEO of Arizona-based eSeats.com, told TicketNews. "We are planning on launching a new Web site shortly, so I'll discuss this with the tech guys to see if they can integrate it."
"It does sound good," added Jeff Greenberg, owner of ASC Ticket. "I will check it out."
Last Updated on August 24, 2011 by By Alfred Branch Jr.