A pair of Tampa Bay Buccaneers fans have filed a civil class action lawsuit against the team in a Florida court after the team...
A pair of Tampa Bay Buccaneers fans have filed a civil class action lawsuit against the team in a Florida court after the team revoked their season tickets without warning or explanation. The fans, Sean Fontaine and Louis Mendel, filed suit in Hillsborough County, Florida against Buccaneers Team, LLC. In their complaint, they allege that they renewed their existing season tickets for the 2017 season, only to later find out that the team had revoked their rights to purchase them. The team then sold what had been their tickets to other customers.
According to the complaint, Fontaine has been a season ticket holder with the team since 2012, and Mendel since 1995. Mr. Fontaine prepaid for seven season tickets in Sections 132, 139 and 140 in November of 2016 in the amount of $3,267.36. In February of 2017, he was informed that the price had increased by a total of $873.17, which he paid immediately.
Then the hammer fell.
"On or about April 24, 2017, Bucs director of Sales, Deno Agnoste, called [Fontaine] and stated that [he] had sold six tickets in October, 2016, and that all of his season tickets would be revoked immediately and refunded."
When he contacted the team for more information, Fontaine says that Mr. Agnoste was "short, brief, and refused to explain the reason for the decision and stated that, "too bad, the decision had been made," and then hung up.
Mr. Mendel's story is similar. He prepaid for his 15 2017 Bucs season tickets on or about November 2016 – renewing the 15 that he held in Section 123, Section 137, Section 138, and Section 139 for a total amount of $14,139.06. On or around April 18, 2017, he was informed by a fellow season ticket holder that his seats were available for purchase online. Upon contacting the team, he was informed that his tickets were canceled and he would be receiving a refund within two weeks.
The team declined to comment for TicketNews, indicating that it had a policy against commenting on stories related to pending litigation.
Local coverage of the team saw other angry fans reach the ear of the media in April following having their own tickets canceled. In one instance, covered by Tampa Bay's Fox13news.com, a 15-year Bucs' season ticket holder saw his tickets revoked. He – in a story very similar to one we covered regarding Denver Broncos' fan having their tickets canceled – says that his wife's pregnancy caused them to miss several games, due to which they resold their tickets on StubHub. When he went to renew his tickets for 2017, where he believed he and his wife would be back to their regular business of attending games regularly, they found out their tickets were revoked.
"There was no warning: 'If you sell your season tickets, you'll be penalized,'" Kennedy told Fox 13. "There was nothing in the paperwork anywhere about the certain number of season tickets you're allowed to sell."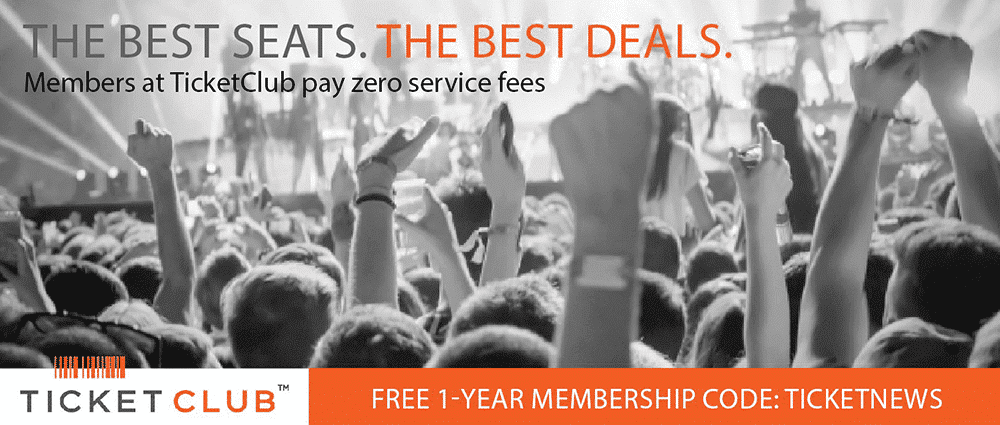 The legal complaint covers similar ground – there was no clear instruction from the team as to what level of resale was allowed or not allowed due to the terms of the ticket purchase. The individuals resold tickets via the official NFL marketplace, which is run by the team's ticketing partner and purports to be the only place to legitimately buy or sell tickets. But all saw that activity lead to the cancellation of their right to purchase tickets.
At the time of the Fox 13 story, the team issued the following statement from Chief Operating Officer Brian Ford:
"To ensure that Buccaneers fans have the best opportunity to purchase season pass memberships in the most desirable locations, we have made the decision to stop selling memberships to a limited number of account holders that have been identified as ticket resellers to opposing team fans.
"Our top priority is providing our fans with a best-in-class experience when they attend games at Raymond James Stadium. By providing our most passionate fans with access to the best seats, we create the type of home field advantage that our players feed off on gamedays. Fans from opposing teams will still have the option to purchase individual tickets in various locations around the stadium or may choose to sit in designated visiting fan sections which we have provided."
One question that must be asked related to that statement is – if a fan resells a ticket through the official marketplace of the team, how is it to be determined who will purchase – a fan of the home team, or a fan of the visitor? As far as our knowledge generally goes, there is no restriction placed on the individual making a purchase on the secondary market in terms of declaring an allegiance. All that matters is that they have a valid credit card and the ability to afford the asking price plus fees.
We'll update this story as more detail is available regarding the progress of the lawsuits. Ultimately, the legal language regarding tickets is generally that they are a revocable license, which can be cancelled at any time, for practically any reason. So the question is less one of whether or not the team's decision is "fair", but rather one of whether or not the fans have any way to fight that decision in court, other than via negative headlines.
Full Lawsuit
Bucs Complaint by Sean Burns on Scribd
Last Updated on January 31, 2018 by Sean Burns