Metalcore band As I Lay Dying have announced their first tour dates since 2013, and while some fans are excited that the group is...
Metalcore band As I Lay Dying have announced their first tour dates since 2013, and while some fans are excited that the group is back, others are questioning whether to see the band live after their questionable history.
Without any details of future plans or context, As I Lay Dying posted two rounds of tour dates to social media, outlining a 14-date trek across North America this November, followed by 15 dates across Europe in December. The group will kick-things off on November 2 in Phoenix, Arizona, making stops in Texas, Colorado, Utah, Washington, Oregon, and Nevada. California will close out the run on November 18.
Shortly after, the European leg of the tour will commence in Bochum, Germany on December 1 and continue the trek for 15 days straight. They'll make stops in Netherlands, Belgium, Switzerland, Italy, Austria, Czech Republic, and Poland before heading back to Germany to wrap-up on December 15.

This is their first comeback tour in five years, after frontman Tim Lambesis was sentenced to six years in prison for a charge of solicitation of murder. Lambesis had hired a hitman in a murder-for-hire plot against his wife at the time, but the hired hitman was actually an undercover cop. According to Metal Injection, Lambesis only served two and a half years in prison before being released early last year.
Since Lambesis' return, he has released a letter, apologizing for his "appalling actions" to his ex-wife, children, and fans. He explained that there is "no defense" for what he did, and he continues to look back at the person he became "with as much disdain as many of you likely do."
"To the people who looked up to me as an artist, I let you down in so many ways," he stated in the letter.
"I tried to show my best side to the public, while feeding an ugly growing monster behind closed doors. I wrote lyrics about the person I wanted to be rather than the person that I was. I was living a life that lacked empathy and viewed everything through a self-motivated lens."
In June, the band released their first single in almost five years, titled "My Own Grave," and shortly after, played their first show at Soma Sidestage in San Diego, California. Additionally, As I Lay Dying have made the decision to return to their "classic" lineup of Nick Hipa, Josh Gilbert, Jordan Mancino, Phil Sgrosso and Tim Lambesis.
"We are thankful for an environment of love and positivity within and around our renewed relationships," the band said in a statement after the show. "To the family, friends, crew, and fans in attendance at our recent San Diego show, we would like to express our deepest sense of gratitude for making the evening such a meaningful experience."
With the announcement of the band's return, fans have taken to social media to express their thoughts, and while some are excited to hear the group's new songs, others are baffled that people still support them after Lambesis' crime.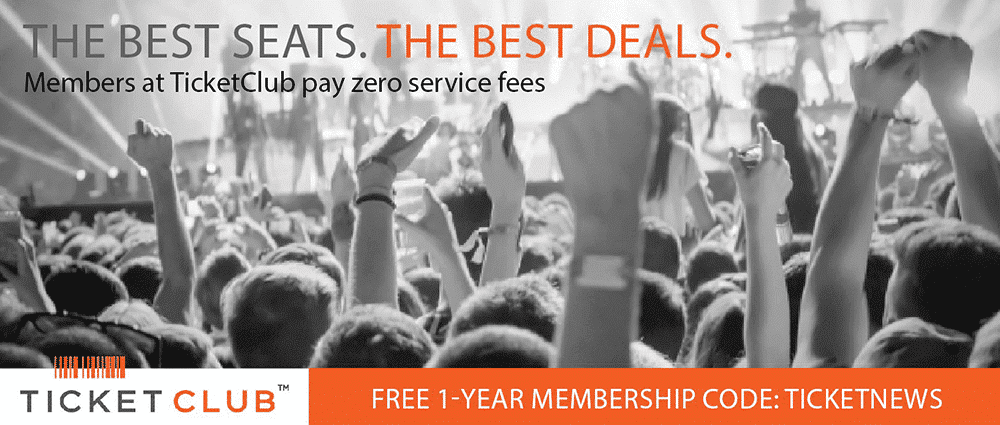 does everyone who used to listen to As I Lay Dying know the lead singer tried to hire a hitman to kill his wife? I feel like a lot of people don't know that

— Ashwin Rodrigues (@shwinyo) July 26, 2018
it's like still wanting to support As I Lay Dying….but not Tim Lambesis….so what dafuq do ya do

— in the poem zone (@jesswasnthere) July 28, 2018
As I Lay Dying is such a dope ass band I can't get enough ?

— John (@itscinzio) August 1, 2018
That "my own grave" by As I lay Dying is just something else!!

— Busisa (@RealB_A_D01) July 29, 2018
Hey if you buy tickets to go see As I Lay Dying let me know so I can stop respecting you as a person

— Charlie Whitman (@D00BIEJones) August 1, 2018
I'm all in on As I Lay Dying right now. I know the singer went to jail for putting a hit out on his wife, but he's out now…and he made a song about it. Could've just done that and saved time.

— Andrew (@arcoram) July 30, 2018
Miss May I and War Of Ages both sound exactly like As I Lay Dying and neither of their vocalists tried to murder their wife, so you really have no excuse to support that shitbag.

— Galactic President Superstar McAwesomeville (@_JeffEngler) July 24, 2018
"My Own Grave" follows 2016's Awakened. View As I Lay Dying's full run of tour dates below.
Visit Ticket Club to find tickets to a show this year.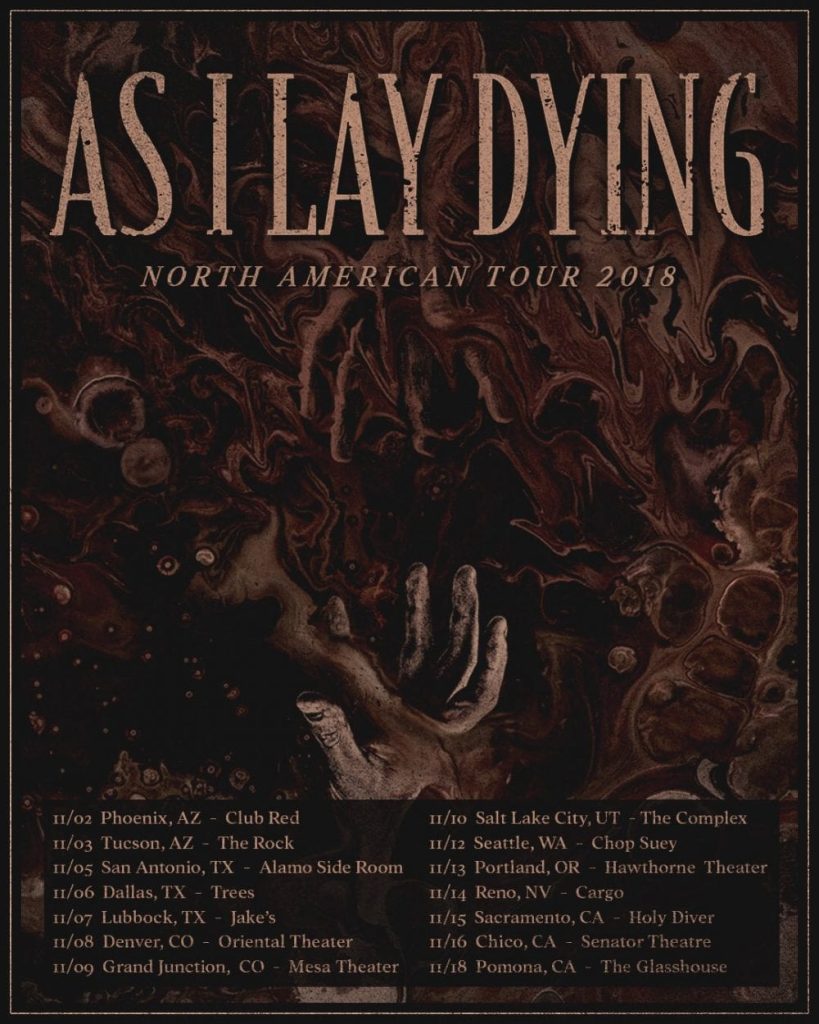 As I Lay Dying Tour Dates 2018
11/02 – Phoenix, AZ @ Club Red
11/03 – Tucson, AZ @ The Rock
11/05 – San Antonio, TX @ Alamo Side Room
11/06 – Dallas, TX @ Trees
11/07 – Lubbock, TX @ Jake's
11/08 – Denver, CO @ Oriental Theater
11/09 – Grand Junction, CO @ Mesa Theater
11/10 – Salt Lake City, UT @ The Complex
11/12 – Seattle, WA @ Chop Suey
11/13 –Portland, OR @ Hawthorne Theater
11/14 – Reno, NV @ Cargo
11/15 – Sacramento, CA @ Holy Diver
11/16 – Chico, CA @ Senator Theatre
11/18 – Pomona, CA @ The Glasshouse
12/01 – Bochum, Germany @ Matrix
12/02 – Eindhoven, Netherlands @ Dynamo
12/03 – Antwerp, Belgium @ Zappa
12/04 – Paris, France @ La Maroquinerie
12/05 – Aurau, Switzerland @ Kiff
12/06 – Bologna, Italy @ Locomotive Club
12/07 – Wien, Austria @ SiMM City
12/08 – Munchen, Germany @ Backstage
12/09 – Karlsruhe, Germany @ Substage
12/10 – Prague, Czech Republic @ Futurum
12/11 – Warsaw, Poland @ Hydrozagadka
12/12 – Berlin, Germany @ Musik & Frieden
12/13 – Hamburg, Germany @ Logo
12/14 – Hannover, Germany @ Musikzentrum
12/15 – Chemnitz, Germany @ AJZ
Last Updated on August 1, 2018 by Olivia Perreault