A venue in Florida is threatening fans who have purchased tickets to an upcoming series of Jimmy Buffett concerts, saying they have no intention...
A venue in Florida is threatening fans who have purchased tickets to an upcoming series of Jimmy Buffett concerts, saying they have no intention of honoring tickets if they were bought through resale marketplaces. The performances, taking place at Old School Square in Delray Beach, run on four days in May and feature the singer joined by Coral Reefer Friends in front of a maximum crowd of fewer than 1,000 – 200 socially distant "pod" tables with a maximum of four people per pod.
"The tickets were sold as nontransferable," says Carlin Brinkman, a public relations specialist who works with the venue. "Third party vendors are attempting to sell them as transferable, which we've cautioned from the beginning would pose a challenge due to our validation system on site."
Brinkman says that the policy is not designed to punish consumers who have paid as much as $10,000 for a pod of four tickets – which was selling on Eventbrite for $2,000 for the seats closest to the stage. But it is the consumers who will lose out – by either seeing their ability to attend a concert denied due to purchasing valid tickets from a third party – or in the instance of those who bought tickets and can't attend, seeing their right to do anything but lose money on the tickets stripped by a venue looking to save face against complaints over high prices for a high demand event at a tiny venue featuring one of the most popular touring musicians in America.

Tickets for the performances, which are scheduled for May 13, 14, 17 and 18 went on sale on Monday, and were "sold out in the first minute," according to a story in the Palm Beach Post. Subsequently, marked-up tickets were available on websites including Vivid Seats and their private label clients including those operated by Ryadd, Inc.
Rather than chalking this up to the natural law of supply and demand, event organizers have been on the offensive all week, stoking resentment among the thousands of fans who wanted tickets but missed out, despite admitting that only an estimated 3 percent of tickets sold are available for resale.
"Every single person that comes has to show a ticket against a valid ID that shows the same name," Brinkman told reporters of the entry policy. "And you cannot change the name once it's purchased. It's a pretty foolproof process to make sure somebody that bought something scalped can't get in. I feel pretty bad for people that bought those."
Such a policy is harmful to consumers in the best of times, and in the current context, may actually be dangerous for public health reasons, says Carl Szabo, Vice President and General Counsel of NetChoice, a consumer rights advocacy group that has regularly spoken on the harmful nature of such transfer restrictions.
"The crux of this issue is the shock they're setting up for fans [who have purchased tickets to this event through third party websites]," he says. "They've booked a hotel room, gone out to dinner, and then they get to the door and all of the sudden they're turned away because of these restrictions."
"And, from a public health perspective, this is the wrong attitude you want to have for any event," he continued. Barring the right of a consumer to sell a ticket they cannot use is problematic to begin with, but when paired with a strict no refund policy on the part of the event organizers, can potentially put consumers up to a lose-lose situation. "If I have a ticket that I can't get a refund on, but then for example, I test positive for COVID, this policy is a disincentive for me to do the right thing, which is to stay home and get healthy and keep others safe. Instead, you're putting a financial price on that choice that pushes me to go to the event anyways."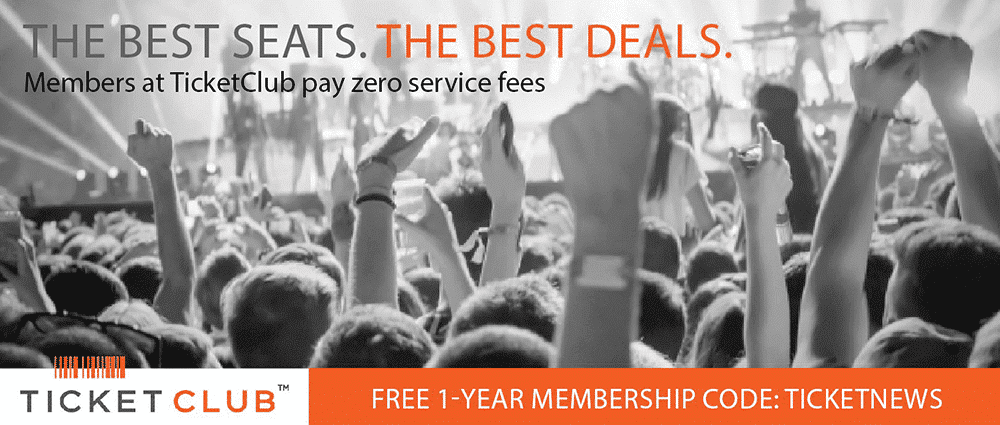 There is also the question of the disclosure of the restrictions on resale (or entering the event with tickets that don't have your name on them.
TicketNews examined the websites of the venue itself, the announcement of the concert and calendar pages referencing the dates, and the Eventbrite sale pages for each individual show. There is no instance of any disclosure of any restriction on ticket resale or transfer, or any requirement whatsoever for IDs at the event. A "know before you go" section indicates that masks must be worn, and that there is no outside food permitted, and that there are no more than four people per pod. The refund policy is clearly laid out ("all tickets are non-refundable"), and the prices are laid out in detail, ranging from an obstructed view pod for $450 to a front VIP at $2,000. But no mention exists of any restrictions on ticket resale.
Multiple requests sent to Brinkman requesting an example of the disclosure they say was prominent at the point of sale and another request sent to Eventbrite asking for any disclosure that had existed at the point of sale but has since been removed from the pages have gone unanswered.
There is also the question of whether or not a full ban on ticket transfer is allowed in Florida law at all. In an email exchange with TicketNews, she pointed out that "Florida statute provides the purchasers of tickets sold by a third party the opportunity for a full refund no questions asked."
That isn't quite accurate. A refund is due if the "purchaser of a resale ticket is denied entry to an event  unless such denial is due to the action or omission of the purchaser." But there's more to the statute than that.
Since 2006, ticket resale has been explicitly legal by statute. There are no price caps or restrictions involved related to the face value of tickets, save for one: event operators that are properly classified as 501(c)(3) organizations are allowed to include language on their tickets that restricts resale to a maximum of face value plus $1.
Old School Square is, in fact, a registered non-profit cultural arts organization, which would grant it the right to make it unlawful for a ticket to be resold at more than a dollar above the original face value. To trigger this requirement, the organization must issue tickets with the following "conspicuously printed on the face or back of the ticket. 'Pursuant to s.817.36, Florida Statutes, this ticket may not be resold for more than $1 over the original admission price.'"
As the event organizers have not responded to our requests for clarification whether any disclosure of their policy was made to consumers, we are unaware of whether or not this language indeed exists on the tickets. But the penalty for violating this policy is a civil fine directed at the seller for violating the statute.
"A person who knowingly resells a ticket or tickets in violation of this section is liable to the state for a civil penalty equal to treble the amount of the price for which the ticket or tickets were resold." There is nothing in the statute that says the tickets can or should be invalidated if the resale price cap is exceeded.
So, the threats of invalidating consumer tickets merely for having been resold may be of dubious legal standing, even if the disclosures were prominent, which they don't appear to have been, if they ever existed in the first place.
Such over-the-top antics by rights-holders are the reason that a number of states have enacted legislation that specifically bars such penalties against valid tickets that have been resold in good faith. Connecticut, Virginia, Colorado, Utah, and New York all have laws on the books that specifically prohibit venues and organizations from cancelling tickets for no reason beyond their having been resold, as Old School Square is threatening. Other states have introduced such legislation, but face fierce lobbying efforts from companies like Live Nation whenever they are introduced.
"There are strict prohibitions on this type of restriction for fans to use their tickets as they see fit," Szabo says. "What we're seeing is more and more state lawmakers realizing the absurdity of these restrictions and enacting these kinds of consumer protections."
For their part, Vivid Seats have apparently not backed down from their right to allow tickets to these events to be listed for sale on their marketplace. "These tickets were not labeled as non-transferable," was the companies response to the Palm Beach Post inquiry as to why they were listed for sale.
Whether or not the venue will follow through with their threats of cancelling otherwise valid seats that they deem to have been resold, and whether or not such actions will face legal challenges, remains to be seen.
We will update this story with any response from Old School Square if any is received.
Last Updated on April 28, 2021 by Dave Clark