Ticketmaster is once again seeing angry consumers lashing out over a failed ticket sale, this time for the popular Eurovision Song Contest, which is...
Ticketmaster is once again seeing angry consumers lashing out over a failed ticket sale, this time for the popular Eurovision Song Contest, which is taking place in the UK this year. The event, which features contestants from across Europe performing original songs that fans can vote on, is one of the major showcases for developing talent and tickets have become a major draw.
Fans looking to secure tickets for the contest Grand Finals event, which is headed to M&S Bank Arena in Liverpool on May 13, saw a myriad of issues as they attempted to purchase tickets through Ticketmaster – similar to other recent high-profile failures like the Taylor Swift Eras Tour mess. They quickly took to social media to complain.
Tried for over an hour to book Eurovision tickets. Attempting to join queues which wouldn't let you join & waiting in 4 different queues to eventually be kicked out when number 1 in queue. Complete chaos and I understand why so many are frustrated @Ticketmaster @Eurovision pic.twitter.com/hOSsng7DBC

— Jason Bennett (@JB_TripReports) March 7, 2023

Ticketmaster giving me the old 'internal server error 500' on this fine Eurovision Ticket day, who could have possibly foretold anything going wrong? 🫠

— jodie (@__jodie___) March 7, 2023
Queue didn't work, and when midday passed it chucked me off, logged me out, and it's not worked since.

— Steve Owen 🇪🇺 @[email protected] (@notken) March 7, 2023
If you collect all the error codes, do they give you free tickets?
So far I've had 500 (Internal Server Error), 503 (first byte timeout) and now 504 (Gateway Timeout). I'm really hoping for a 404 soon to add to my collection. #Eurovision #Eurovision2023 #ticketmaster pic.twitter.com/ATWEh8KucQ

— Paul Shaw (@paulshaw) March 7, 2023
Even one of the presenters for the opening ceremony livestream chimed in to report that they couldn't secure tickets in the mess.
If it makes anyone feel better… I couldn't get #Eurovision Grand Final tickets…

…and I'm presenting the Opening Ceremony! #Ticketmaster pic.twitter.com/2m53xPzyWk

— Sam Quek (@SamanthaQuek) March 7, 2023
Tickets reportedly went on sale at 7 a.m. and the tickets to the grand final broadcast were sold out within just over 30 minutes, according to the Eurovision social media pages. All events – the final, two semifinal rounds, three other live broadcasts of competition, and six preliminary preview rounds – were reportedly sold out just over 90 minutes after they went on sale.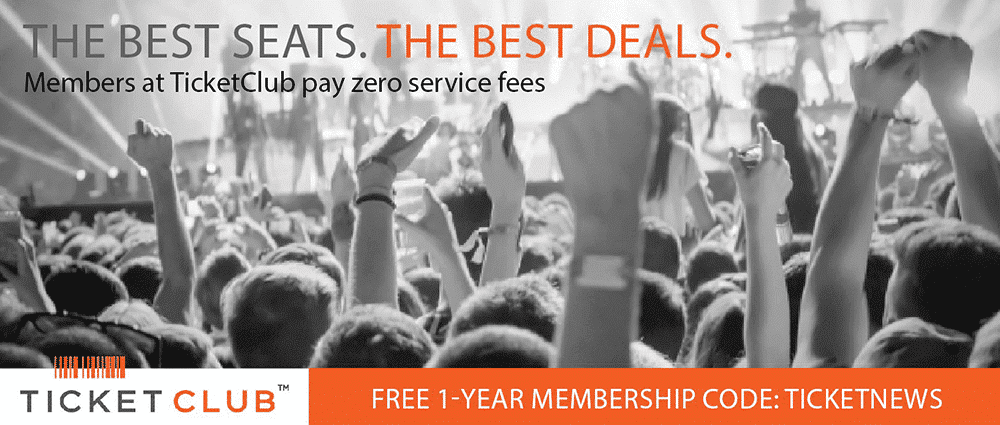 In response to the consumer anger, Ticketmaster denied that there were any significant issues during the sale. "The Ticketmaster site did not crash today — rather a very small number of fans experienced issues accessing the queue," a company spokesperson said. "Ticket sales were unaffected, and thousands of fans secured their seats for the Eurovision Song Contest, which is now sold out."
Perhaps most galling, the main response by Ticketmaster was to point those who hadn't secured tickets during the initial sales period to their resale platform.
Tickets for #Eurovision2023 have now sold out. Fans still wanting to purchase tickets should keep an eye on Ticketmaster's fan-to-fan resale if tickets become available.

— ticketmasteruk (@TicketmasterUK) March 7, 2023
For those interested in browsing to see if any tickets are made available between now and the show dates, you can visit Ticketmaster.co.UK to browse for Eurovision Song Contest tickets.
Last Updated on March 8, 2023 by Dave Clark