by Brian Frenette With the commercial demise of all things nu-metal, the realm of hard rock was sent scrambling at the beginning of the...
by Brian Frenette
With the commercial demise of all things nu-metal, the realm of hard rock was sent scrambling at the beginning of the 21st century. Metal and hard rock are built on a mystique of loud, crude noise that constantly threats the status quo, something that is difficult to achieve when your key representatives (which, at the time were acts like Limp Bizkit, Papa Roach, and Korn) become cliché and lampooned by the general public. Yes, the beginning of this decade was looking bleak for the world of hard rock. Looking into the face of extinction, however, this musical genre seemingly found a way to not only continue, but to reach a whole new level of musical legitimacy.
Rampaging through the music scene as their metaphorical predecessors did eons ago, Atlanta Georgia's Mastodon has taken several nods from past metal/hard rock bands and some of their own intuition to form a sound that is uniquely their own. Garnering influences from bands as varied as Thin Lizzy to Slayer, Mastodon began their campaign for world domination.
Formed in 1999, Mastodon slowly began to amass a buzz in the underground hardcore and metal scene, known for their intricate song structures, blindly loud sound, and incredible live performances. They were approached by renown metal label Relapse Records, who released their first record 'Lifesblood' in 2001. Almost immediately after returning home from tour, they entered Zero Return Studios in their hometown of Atlanta to write/record their breakthrough album, entitled 'Remission'. Almost immediately after the release of this album, the band graduated from playing basements and skate parks to playing clubs and other larger venues.
After touring thoroughly around the world in 2002 and part of 2003, Mastodon returned home to once again record a new album. The end result was their most critically acclaimed record at that point, 2004's Leviathan, a concept album loosely based on Herman Melville's classic, Moby Dick. As odd as a project as that may seem, the album was immediately embraced by both fans and critics alike, catapulting the band into levels of stardom they had never thought possible. Along with other metal/hardcore bands like Killswitch Engage and Hatebreed, Mastodon helped lead the way for a new entry into the chronicled existence of heavy metal.
More recently, Mastodon has released their latest effort, Blood Mountain, an album that combines the somewhat varied sounds of both of their previous full lengths. This album was also their first major label effort, being released on Warner. With such underground buzz, combined with the promotional backing of a major label, the potentialities for this band are endless.
In the span of a mere 5 years, Mastodon has gone from underground hype band to the hottest ticket in town. The have also, intentionally or not, helped save the very genre that brought them together in the first place. Having just announced their most recent tour, it should be noted that this might be the last time you'll be able to see Mastodon in the somewhat intimate setting of a rock club. Next time around, there's a good chance you will only be able to catch them in the largest of arenas. Don't miss the opportunity and be sure to get these tickets before they go fast!
10-03 Dallas, TX – Gypsy Tea Room #
10-04 Austin, TX – Emo's #
10-05 Houston, TX – Meridian #
10-07 Atlanta, GA – Masquerade #
10-15 Tokyo, Japan – Makuhari Messe (Loud Park 06)
11-03 Barcelona, Spain – Badalona *
11-04 Madrid, Spain – La Cubierta *
11-05 Lisbon, Portugal – Atlantico Pavilion *
11-08 Leuven, Belgium – Brabanthal *
11-09 Rotterdam, Netherlands – Rotterdam Ahoy *
11-10 Brussels, Belgium – Brussels Forest National *
11-12 Torino, Italy – Palaisozaki *
11-13 Florence, Italy – Mandela Forum *
11-15 Rimini, Italy – Palasport *
11-16 Jesolo, Italy – Palasport *
11-18 Munich, Germany – Zenith *
11-19 Vienna, Austria – Stadthalle *
11-22 Dublin, Ireland – The Point *
11-24 Manchester, England – Arena *
11-25 Glasgow, Scotland – SECC *
11-27 London, England – Wembley Arena *
11-30 Cardiff, Wales – Arena *
12-01 Nottingham, England – Arena *
12-03 Oberhausen, Germany – Arena *
12-04 Leipzig, Germany – Arena *
12-05 Stuttgart, Germany – Porsche Arena *
12-07 Lyon, France – Halle TG *
12-08 Nantes, France – Zenith *
12-10 Paris, France – Zenith *
12-12 Mannheim, Germany – Maimarkthalle *
12-13 Zurich, Switzerland – Hallenstadium *
12-16 Athens, Greece – Olympic Fencing Hall *
# with the Bronx
* with Tool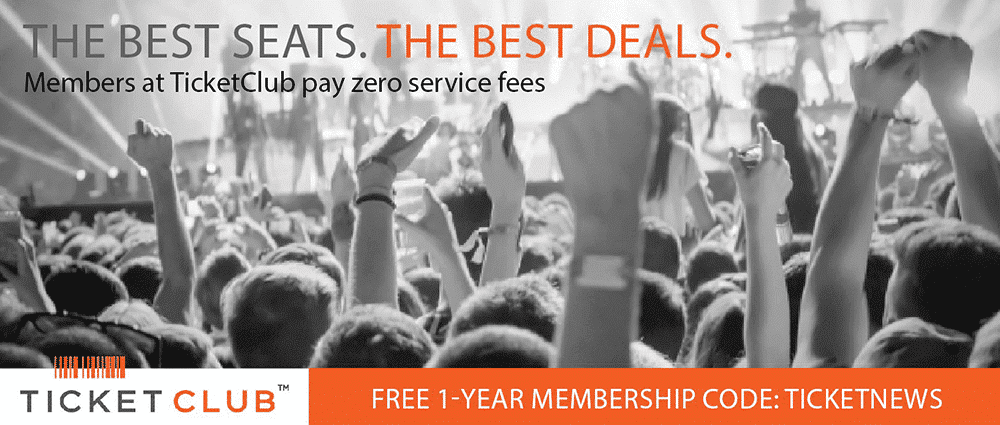 Last Updated on July 25, 2017 by Sean Burns