Every decade has its "Superfight" – two great champions with impressive records, still in their prime (but not for long), fighting to secure their...
Every decade has its "Superfight" – two great champions with impressive records, still in their prime (but not for long), fighting to secure their respective legacies as the dominant fighter of their era in their weight class. It's hard to define a Superfight in words, but you can sense it on the horizon, and you feel it in the air when it happens. What really transforms a big fight into a Superfight is crossover appeal. It's the kind of fight where even people who aren't into boxing gather at someone's house and all chip in by bringing the pizza or the beer to the house of the guy who will be showcasing the pay-per-view event on his big-screen TV. It's the fight where "the guy who was there" automatically becomes the coolest one in your circle of friends for the next 6 months, and every time he's among a larger group, someone who hasn't seen him in awhile says, "I heard were *at* [insert Superfight here]".
The 1970s gave us Ali-Frazier III, the 1980s gave us Hagler-Leonard. In the 1990s, Holyfield-Tyson I (not the infamous "bite fight" – that was the rematch) was the 3rd most-watched pay-per-view event in TV history (only Ali-Frazier III and Ali-Foreman had higher ratings). Holyfield-Tyson I also holds the record for the highest grossing gate in Vegas boxing history – but many believe that record will be broken on May 5 when Oscar De La Hoya and Floyd Mayweather, Jr. will meet at the MGM Grand in Las Vegas in what looks become the Superfight for this decade.
We can forecast this as a Superfight-to-be because this fight is rich in the two most important ingredients for any Superfight: professional credentials and mainstream media intrigue. Let's look at the credentials first. Oscar De La Hoya (38-4, 30 KOs) is a six-division world champion and a former U.S. Olympic gold medalist at the 1992 Games in Barcelona. He's also arguably boxing's best ambassador as a handsome, articulate, bilingual Mexican-American fighter who fought his way out of poverty (literally) on the mean streets of L.A. His media presence (particularly in the Latino community) has also been aided by his pursuits outside the ring – he launched a singing career with a self-titled album in 2000 that included tracks in both English and Spanish, and the album earned him a Grammy nomination.
Floyd Mayweather, Jr. (37-0, 24 KOs) is an undefeated, four-division world champion and former bronze medalist at the 1996 Games in Atlanta. Mayweather is still a young fighter at 29 (6 years younger than the 35 year-old De Le Hoya), but despite his youth, he is already one of the most accomplished champions ever and is widely regarded as the best pound-for-pound fighter in the world today. As a side note (for clarity's sake), some people also award that distinction to Ronald "Winky" Wright – Ring Magazine ranks Mayweather #1 and Wright #2, but I am citing their opinion because they are usually regarded as the leading authority on this subject.
Mayweather's media profile may not be as large as De La Hoya's, but realize a) he's 6 years younger, so he's has less time to build one, b) he is regarded by experts as the favorite, and a win against De La Hoya would do huge things for it, and c) win or lose, his media profile won't hide in De La Hoya's shadow for long, as he brings the back-story to this upcoming fight that will make it an event with the widespread appeal required to turn Superfight buzz into actual Superfight status. I'm talking about the kind of attention that will include appearances in Ring Magazine alongside appearances on the late-night TV circuit and on the cover of Sports Illustrated and the daily sports page.
So what is this element of intrigue? Floyd Mayweather, Jr. was once trained by his dad, Floyd Mayweather, Sr., who is former boxer himself but most notable as a highly respected trainer. But in 2000, Jr. fired Sr. due to the breakdown of their relationship – he said he loved his father as a father, but as a trainer, he was overwhelming him and putting too much pressure on him to be perfect. After the firing, their relationship broke down to an even further degree as a result, and Mayweather, Jr. reports he is not currently on speaking terms with his father.
So when Dad was out of a job, he went looking for another promising young fighter to train, and found a champion who was just hitting his prime in Oscar De La Hoya. And De La Hoya hired him. And the big question is whether Mayweather, Sr. will be training De La Hoya for this fight? The preliminary reports say yes.
What kind of Dad accepts money in exchange for devoting several months of his life to giving someone advice on how to best to beat up his own son. But what kind of son fires his Dad – the man who trained him to be a champion. It'll be the sports equivalent of the Rosie-Trump feud, with people taking sides and talking about it. But it will top that one, because it's always more heated when it's "Family Feud". And it doesn't even end there – Floyd Mayweather, Jr. chose his uncle, Roger Mayweather (Floyd Sr.'s brother) to replace his Dad as trainer. The prospect of all three of these men (Jr., Sr., and Uncle Roger) in the ring together will make for sports story like none other.
Drama is no stranger to the sport of boxing: Ali "talked trash" about Frazier and everyone watched to see if this showboat would back up his claims or if his opponent would finally hut him once and for all. Mike Tyson arguably gained notoriety (and pay-per-view worth) for his fights after being imprisoned for sexual assault. Some saw him as a sports star who failed in his obligation to be a role model, others saw in Mike Tyson a kid who truly was left to fight his own way out of the ghetto and predictably, made lots of mistakes. And they rooted for him because they believed in the possibility for redemption.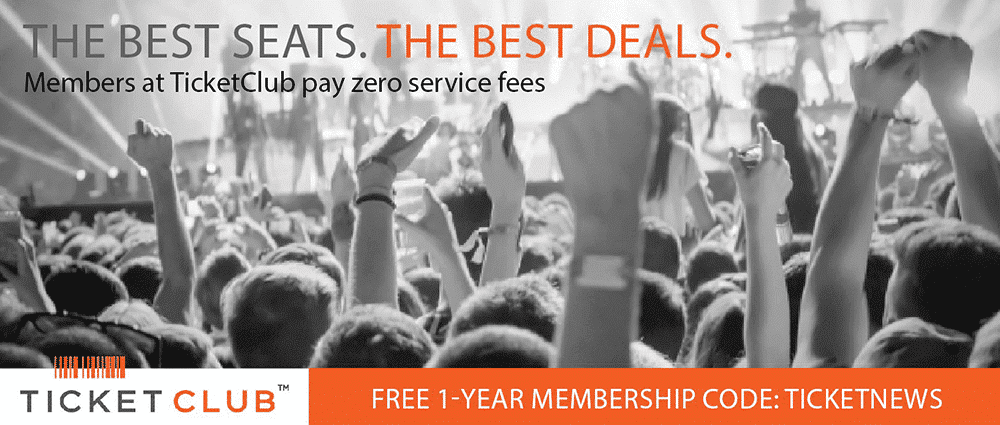 When the Superfight for our time goes down on May 5 at the MGM Grand, it'll be the hottest ticket in town to be sure, and since tickets go on sale Saturday, January 27, it's an opportunity you can't allow to pass you by.