Second Annual Event to Be Held July 17-19, 2007 at Venetian Resort Hotel Casino VERNON, CT–(MARKET WIRE)–Jan 3, 2007 — TicketSummit.org is pleased to...
Second Annual Event to Be Held July 17-19, 2007 at Venetian Resort Hotel Casino
VERNON, CT–(MARKET WIRE)–Jan 3, 2007 — TicketSummit.org is pleased to announce its second annual secondary-ticket conference and trade show, to be held July 17-19, 2007 at the Venetian Resort Hotel Casino in Las Vegas.
The conference will showcase top industry leaders, while providing networking opportunities, interactive forums and expert panels to educate and enhance secondary-ticket industry awareness. "With one more day than last year's show, this year's three-day event is certain to be bigger and better than ever. As a result of extraordinary secondary-market growth, we expect attendance to triple to more than 1,000 participants," said Steve Kobelski, Executive Director of TicketSummit.
"Ticket Summit was a great show last year and we are pleased to earn their business and host the highly attended event again in 2007," said Eric Bello, Vice President of Sales at the Venetian Resort Hotel Casino, a Las Vegas Sands Corp. resort.
Last year's inaugural event had a projected attendance of two hundred participants, but surpassed that by fifty percent, with strong demand yielding three hundred attendees. This was due, in part, to an outstanding lineup of speakers, including Jeff Fluhr – CEO StubHub, David Lord – CEO RazorGator, and TicketNetwork executives Jeff Scheman and Nick Eve.
Organizations attending last year included Ticketmaster, Tickets.com, Telecharge, American Express, eBay, Concerts West, Live Nation, Fandango and many other leading entertainment companies.
According to Don Vaccaro, CEO of TicketNetwork, "The secondary market is growing quickly, not only in terms of premium tickets, but also in discounted tickets as well. We're seeing companies make money by selling tickets for half price, and some traditional hot-ticket brokers are changing their business model to lower their markups to achieve greater sell-through rates. This all adds up to a growing market."
Complete trade show information can be found at TicketSummit.org.
ABOUT LAS VEGAS SANDS CORP.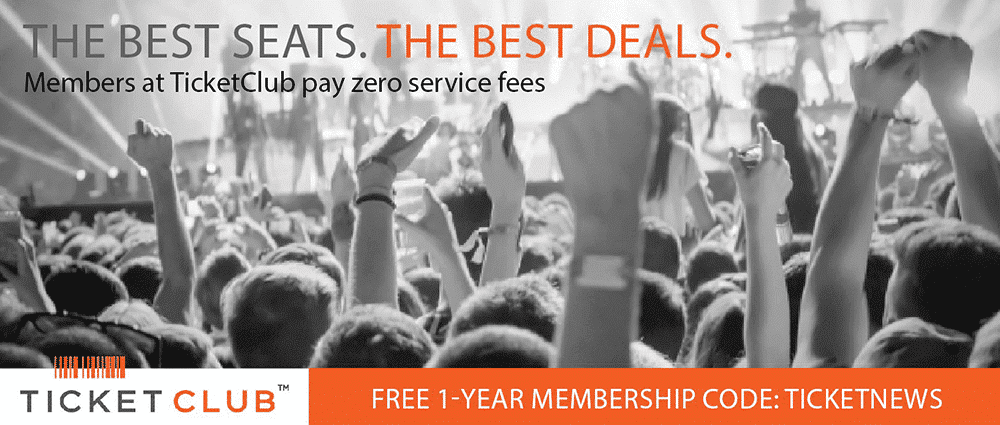 Las Vegas Sands Corp. (NYSE:LVS – News) is one of the leading international developers of multi-use integrated resorts.
ADVERTISEMENT
The Las Vegas, Nevada-based company owns The Venetian Resort Hotel Casino and the Sands Expo and Convention Center in Las Vegas and the Sands Macao in the People's Republic of China (PRC) Special Administrative Region of Macao. The company is currently constructing two additional integrated resorts both scheduled to open in 2007: The Palazzo Resort Hotel Casino in Las Vegas and The Venetian Macao Resort Hotel Casino in Macao.
ABOUT TICKETNETWORK
Founded in 2002 and located in Vernon, Conn., TicketNetwork is the fastest-growing ticket sales company providing the most value to brokers and buyers. TicketNetwork Point-of-Sale(TM) software gives brokers comprehensive online tools to manage and grow their businesses. TicketNetwork Exchange(TM) provides brokers access to the world's largest aggregate ticket-distribution channel. TicketNetwork Web Services(TM) creates customized e-commerce websites in both hosted and plug-in formats.