Lindsay Lohan Arrested for DUI Back to Rehab for the Twenty One year old starlet TicketNews.com Following the emotional resignation of her personal assistant,...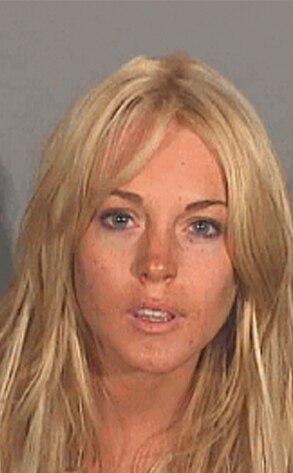 Lindsay Lohan Arrested for DUI
Back to Rehab for the Twenty One year old starlet
TicketNews.com
Following the emotional resignation of her personal assistant, 21-year-old actress Lindsay Lohan was arrested early Tuesday in Santa Monica, CA on charges of driving under the influence and cocaine possession, just the latest chapter in the popular performer's battle with her demons.
Lohan, who was arrested on DUI charges a couple of months ago which led to a stay at the famous Promises treatment facility, has a new movie coming out and is scheduled to begin shooting another one in the near future.
And like fellow troubled singer Britney Spears, Lohan also had plans to record a new album and mount a tour. Spears is currently in the news, too, for a reportedly difficult photo shoot and recent run-ins with paparazzi. . .

Eonline.com is reporting that according to Santa Monica Police Lieutenant Alex Padilla, officers nabbed Lohan while responding to a call about a verbal argument taking place in the parking lot of the Santa Monica Civic Center, located just one block south of police headquarters. The call was placed at 1:35 a.m. by the mother of Lohan's personal assistant, who had quit her post hours earlier.
Padilla told Eonline.com that the woman had been chased by Lohan, who was driving a white SUV.
"Why she was trying to catch her, we don't know," Padilla said, adding that the woman told police she was "afraid" and on her way to the police station to seek help when she detoured into the parking lot.
"She didn't make it here," Padilla said from the station. "She ended up in the parking lot, and that's when she called the police department on her cell phone and we responded.
"The mother was afraid. She wasn't quite sure what was going on, so she called the police because she wanted to make sure everything would be okay."
When police arrived on the scene, they detained both parties. Lohan had two passengers in her SUV, described by Padilla as "friends," but their identities were not revealed, nor were the identities of the personal assistant's mother or her trio of passengers.
Shortly after their arrival, police conducted a field sobriety test, though Lohan refused to take a Breathalyzer test at the scene. The actress eventually submitted to one at the station, where her blood-alcohol level clocked in between 0.12 and 0.13, well above the state legal limit of 0.08.
While conducting a pre-booking search of the actress, police found "a small amount" of cocaine in one of her pants pockets. Padilla told Eonline.com that Lohan was "cooperative" throughout the ordeal.
The actress, who turned 21 earlier this month, posted $25,000 bail and was released just after 6 a.m. According to Lohan's attorney, Blair Berk, the star was not wearing her alcohol-monitoring bracelet at the time of her arrest, despite it being a fixture above her footwear since checking out of Promises on July 13, but shot down at reports that the device was purely ornamental.
"Addiction is a terrible and vicious disease," Berk said in a statement to TMZ. "Since Lindsay transitioned to outpatient care, she has been monitored on a SCRAM bracelet and tested daily in order to support her sobriety. Throughout this period, I have received timely and accurate reports from the testing companies.
"Unfortunately, late yesterday I was informed that Lindsay had relapsed. The bracelet has now been removed. She is safe, out of custody and presently receiving medical care."
Thank you to Eonline.com for its reporting and writing for this story