By Stacey Willets TicketNews.com releases its exclusive weekly Top Tens today. Read on for a sneak peek of this week's hot events. Summertime, and...
By Stacey Willets
TicketNews.com releases its exclusive weekly Top Tens today. Read on for a sneak peek of this week's hot events.
Summertime, and the living is easy. The lazy days of summer and warm, work-free evenings are perfect for pulling up a patch of lawn and experiencing the music of your favorite recording artist live. Concert events make up half of the Overall Top Ten this week, with Rascal Flatts at number six, Dave Matthews Band at number seven, Céline Dion at number eight, Kenny Chesney at number nine, and Beyoncé at number ten. The Police are notably missing after twenty-two weeks on the chart.

International superstar David Beckham is expected to put US soccer on the map . . . and the charts. Although Beckham spent most of his time on the bench resting an injured ankle, he was put on the field at this weekend's friendly against Chelsea just long enough to please the sold out house of fans. Beckham may not have scored any goals, but he certainly sold tickets. His long-anticipated "you had to be there" US debut lands the Los Angeles Galaxy in the number five spot on the Top Sports chart this week . . .


Major League Baseball holds on to six of the Top Sports spots with the Boston Red Sox at one, Chicago Cubs at two, New York Yankees at three, Detroit Tigers at four, Baltimore Orioles at seven, and St. Louis Cardinals at nine. The Dallas Cowboys, who drop a spot to number six this week, are joined in the rankings by the Miami Dolphins at number ten. The US Open takes the number eight spot.
Grease climbs to number three on the Top Theatre and Top NYC Theatre charts, outselling Lion King and Mary Poppins. The show has been selling steadily since the You're the One That I Want talent contest aired on NBC earlier this year. It gets a boost this week with previews to start tonight.
Radio City Christmas Spectacular secures a spot in both sets of Top Theatre rankings for the second straight week. The show moves up from position seven to six on the Top Theatre chart and from six to five on the Top NYC Theatre chart. If ticket sales stay consistent, Radio City may remain a chart-topper from now until the New Year.
The events on this week's Top Concerts chart apparently got set to "shuffle." The Police, number one last week, drop to number six. After climbing through the rankings to number two last week, Nickelback is knocked back towards the bottom of the chart and takes the number nine spot. With both of them out of the way, Rascal Flatts ascends to the number one spot. Dave Matthews Band moves up three places to grab the number two ranking. Céline Dion advances four spots to become number three. Kenny Chesney leaps five places to go from nine to four. Soul2Soul, Aerosmith, and Toby Keith are out this week. The Projekt Revolution Tour, Jimmy Buffett, and Michael Bublé are in, filling spots seven, eight, and ten.
The Top Las Vegas Shows chart shows more consistency than most weeks. Céline Dion continues her reign as number one. "O", LOVE, and Elton John remain in the top five at positions two, three, and four, respectively. Barry Manilow, Phantom: The Las Vegas Spectacular, and Bette Midler drop off the chart, making room for Le Rêve at number six, Blue Man Group at number seven, and Fab Four at number nine.
To see this week's rankings, check out the press release in the Daily Buzz section of TicketNews.com.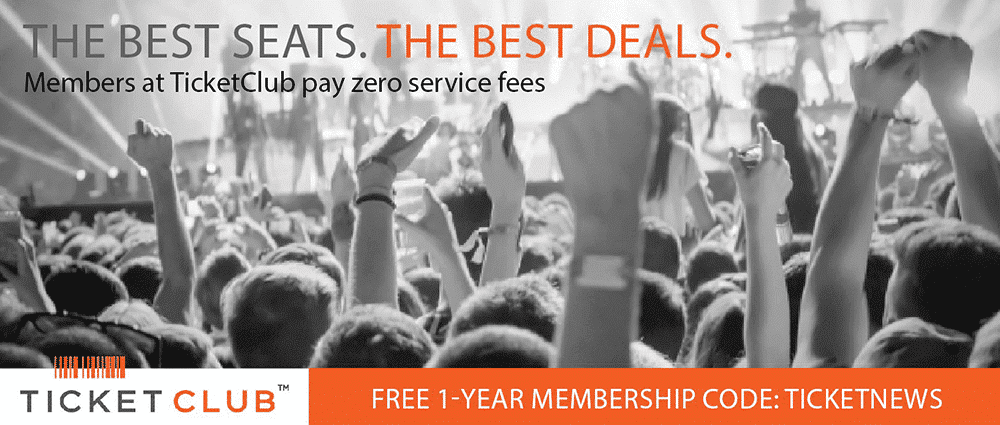 Last Updated on November 8, 2007 by TicketScoop