By Alfred Branch, Jr. Missouri is about to become the latest state to allow unfettered ticket reselling while it continues to wage a legal...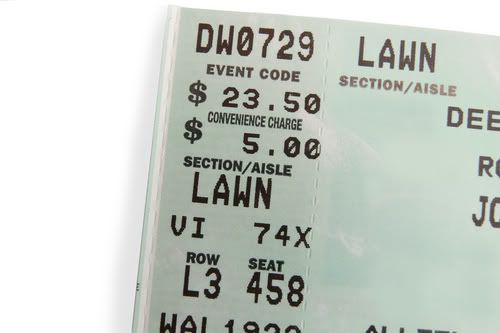 By Alfred Branch, Jr.
Missouri is about to become the latest state to allow unfettered ticket reselling while it continues to wage a legal battle against two brokers it claims misrepresented tickets the companies didn't have in their possession.
The state will begin allowing ticket reselling on Wednesday, Nov. 28, following Connecticut, New York and Minnesota, among others.

Yet, the Show Me State is looking for GoTickets and TicketsNow to show them some justice after allegedly selling tickets for Hannah Montana concerts in St. Louis and Kansas City and then giving customers different seats. In a separate legal matter between GoTickets and Missouri Attorney General Jay Nixon, the company has been forced to stop reselling tickets for the Kansas/Missouri college football game on Nov. 24.

John Fougere, press secretary for Attorney General Nixon, told TicketNews that the state decided to pursue the brokers, and not the event's producers that sold tickets to brokers, in part because of the public outcry over the Hannah Montana matter. Current Missouri law prohibits the resale of sports tickets at a profit, and St. Louis and Kansas City further prohibit reselling of tickets to any event at a premium, which is also part of the two lawsuits.
"We received about 40 complaints concerning brokers about the two shows," Fougere said. In both lawsuits, the state is claiming that despite the two companies listing and selling certain tickets, they allegedly did not supply the tickets buyers were expecting, but the companies still charged a premium for the seats. Recently, TicketsNow changed its policy regarding Hannah Montana tickets, requiring sellers to physically have the tickets in their possession before listing and selling them.
On Wednesday, everything will change in Missouri as it relates to ticket reselling, and anyone will be able to resell a ticket for any event at any price. Fougere said the state has no plans to challenge event producers about withholding or selling blocks of tickets to brokers, but brokers still might find themselves in the crosshairs.
"We will certainly review any and all complaints about misrepresented ticket sales where brokers list one set of tickets and then sell another," Fougere said.
Last Updated on March 17, 2009 by Alfred Branch Jr.