UK's Seatwave.com To Host Online Auction By Alfred Branch, Jr. Super group Led Zeppelin has set a starting bid price of ₤5,000 (or roughly...
UK's Seatwave.com To Host Online Auction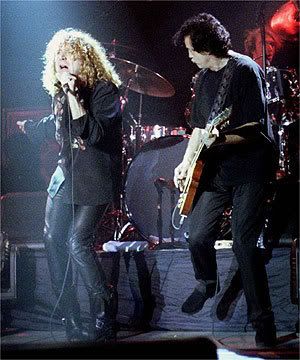 By Alfred Branch, Jr.
Super group Led Zeppelin has set a starting bid price of ₤5,000 (or roughly $10,000) per pair for three pairs of tickets the band will auction off Tuesday, Nov. 13, for its reunion concert scheduled for Dec. 10. Proceeds from the auction will benefit The Action For Brazil's Children Trust, a charity dedicated to helping the most vulnerable children and young people of Brazil, which guitarist Jimmy Page helped to create.

Hosting the exclusive online auction, scheduled to begin at 9am GMT, will be UK ticketer Seatwave.com, which, according to James Burgess, vice president of marketing for Seatwave, has conducted other pro-bono ticket/charity auctions. Included with the pairs of tickets will be passes for access to the backstage after-party.
The one-time concert, which is a tribute to legendary record executive Ahmet Ertegun, sparked a worldwide online frenzy, with more than 25 million people registering for the lottery to buy tickets. How high the bidding may go is a mystery, but Seatwave believes it could exceed $20,000 per pair.

The auction is a coup for Seatwave, which is competition in the UK secondary market with viagogo.com, among others. "These are the private jets of tickets" Joe Cohen, CEO of Seatwave and a former Ticketmaster executive, said in a statement about the Led Zeppelin auction. "It's a once in a lifetime opportunity, and we expect that the prices will reflect that."
Seatwave, one of a growing number of secondary ticketers in the European market, has come a long way since its launch earlier this year. It has received more than $11 million in venture capital and offers more than a half million tickets for sale.
(The image accompanying this story is from Stuff.co.nz)
Last Updated on March 17, 2009 by Alfred Branch Jr.