Jane Cohen and Bob Grossweiner Ministry has announced it will go on their final world tour in 2008, following the passing of bassist Paul...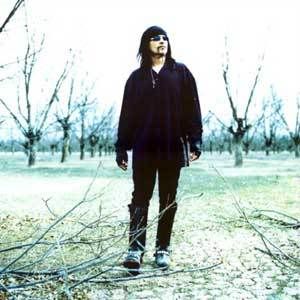 Jane Cohen and Bob Grossweiner
Ministry has announced it will go on their final world tour in 2008, following the passing of bassist Paul Raven last month.The "C U LaTouR" will be supported by Swedish experimental metal band Meshuggah and opening act Hemlock. The North American leg kicks off March 28, 2008 in Vancouver, covering 33 cities through mid-May that include multiple nights at House of Blues, The Fillmore and Irving Plaza, before heading off to play key European festivals and club dates through July.

The "C U LaTouR" touring line-up features Ministry's founder Al Jourgensen being joined onstage by guitarists Tommy Victor (Prong) and Sin Quirin (Revolting Cocks), keyboardist John Bechdel (Prong, AoTW, False Icons), and drummer Jimmy DeGrasso (ex-Megadeth, Suicidal Tendencies, Alice Cooper). Static X's Tony Campos has recently stepped in to fulfill bass on behalf of Raven. Joining the Ministry clan as special featured artist will be Fear Factory/Ascension of The Watchers vocalist Burton C. Bell. The tour comes on the heels of their final studio release, "The Last Sucker," released Sept.18.
To coincide with "C U LaTouR," Jourgensen's indie imprint, 13th Planet Records, is scheduled to release Ministry & Co-Conspirators "Cover Up," a 12-track covers release featuring artists from the 13th Planet Records roster as well as other special guests. "Cover Up" is scheduled for a late March/early April 2008 release.
On its two-and-a-half-hour set, Ministry will perform tracks from "The Last Sucker" as well as songs that revisit the band's 30-year musical history. Archival Ministry videos plus other visual elements of alchemy, Christianity, politics and other topics aligned with Ministry will be incorporated into a special video presentation, produced by "Wicked Lake" director Zach Passero (with whom Jourgensen is collaborating on the soundtrack for the feature film) that will change night to night. As expected from a Ministry show, surprise guests just might jump on stage for a song or two.
"A Ministry tour is a traveling circus," says Jourgensen in a statement. "When we roll into town, everyone hides their daughters, but the freaks roll out the red carpet and a friend or two pops up on stage to add some spice and mayhem to the show. We never know who's gonna walk through the dressing room door at sound check. We rehearse a bunch of 'extra' songs just in case so-and-so shows up…"
Exclusive pre-sale tickets for the North American leg, offered by MusicToday, go on sale Nov. 15, and can be purchased at www.ministry.tickets.musictoday.com. Exclusive special limited access VIP tickets will also be available for purchase via the pre-sale, offering advance entry, seating, meet & greets and souvenir 13th Planet gift bags.
With more dates to be added, confirmed dates for Ministry's 2008 "C U LaTouR" are as follows:
MARCH 2008
28 Commodore Ballroom, Vancouver, BC CANADA
29 Showbox SoDo, Seattle, WA
30 Roseland Theatre, Portland, OR
APRIL 2008
1-2 Fillmore, San Francisco, CA
5-6 House of Blues, Los Angeles, CA
7 House of Blues, San Diego, CA
8 Marquee Theatre, Tempe, AZ
9 House of Blues, Las Vegas, NV
11 The Great Salt Air, Salt Lake City, UT
12 Ogden Theatre, Denver, CO
15 La Zona Rosa, Austin, TX
17 Palladium, Dallas, TX
18 Verizon Wireless Theatre, Houston, TX
19 House of Blues, New Orleans, LA
22 Jannus Landing, St. Petersburg, FL
23 House of Blues, Orlando, FL
24 Tremont Music Hall, Charlotte, NC
25 Masquerade, Atlanta, GA
26 Rams Head Live, Baltimore, MD
27 Palladium, Worcester, MA
29 Fillmore at the TLA, Philadelphia, PA
MAY 2008
1-2 Irving Plaza, New York, NY
3 Metropolis, Montreal, QC CANADA
4 Koolhaus, Toronto, ON CANADA
6 Agora Theatre, Cleveland, OH
7 Emerald Theatre, Detroit, MI
8 House of Blues, Chicago, IL
(The image accompanying this story is from ChartAttack.com)