By Alfred Branch, Jr. An Ohio state senator wants some answers on how the ticketing industry really works, and why fans sometimes get shut...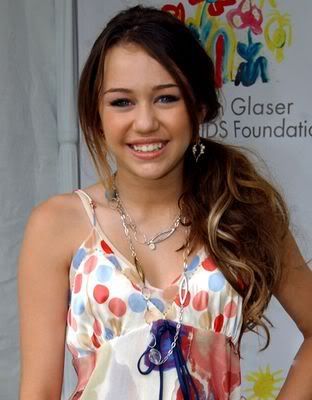 By Alfred Branch, Jr.
An Ohio state senator wants some answers on how the ticketing industry really works, and why fans sometimes get shut out from gaining tickets to hot shows, such as the current Hannah Montana/Miley Cyrus tour.



State Sen. Eric Kearney, a Democrat from Cincinnati, recently called on Ohio's Attorney General Marc Dann to investigate the industry, and the senator vowed to introduce legislation to help fans better understand event ticketing by improving the transparency of the marketplace. As a state, Ohio doesn't regulate ticket reselling, instead leaving it in the hands of municipalities. Cleveland, Cincinnati and Columbus all allow some version of reselling, such as restricting it to the internet and/or requiring a permit.
Jim Gravelle, spokesperson for the attorney general, told TicketNews that while the office "took the senator's remarks very seriously," he can neither confirm nor deny whether an investigation is in the works.
Kearney received complaints from angry parents who were shut out of buying tickets to Hannah Montana shows in the state, but he would like any investigation to look at the industry as whole and not concentrate only on ticketing practices surrounding the young pop starlet. In New Jersey and North Carolina parents have launched lawsuits over various aspects of the Hannah ticketing mess, and Missouri Attorney General Jay Nixon also investigated the situation.
"Ticketmaster and event promoters operating in Ohio should be aware that customers are angry at the way they do business," Kearney said in a statement. "This isn't just about Hannah Montana. It's about every big event that comes to Cincinnati. Someone is profiting and parents are left paying the price."
Speaking hypothetically and not specifically about the ticketing industry, Gravelle said that complaints similar to Kearney's would potentially fall under the state's Consumer Sales Practices Act, which makes it civilly "unlawful to deceive or treat unfairly" any consumer who is buying goods or services.
Tickets to the Ohio Hannah concerts, and other popular events in state, sold out in minutes, and seats were withheld for Cyrus fan club members and others, a common practice. In addition, tickets were quickly posted by brokers and on Ticketmaster's TicketExchange for exorbitant prices quickly after selling out.
Last Updated on May 27, 2009 by Alfred Branch Jr.