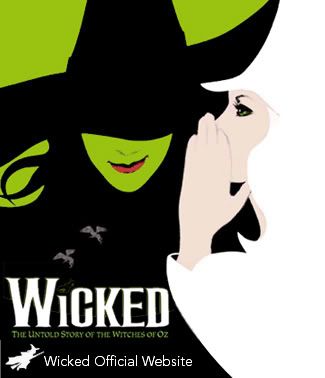 The hit Broadway musical "Wicked" will be flying back into Portland, OR for a five-week engagement in the spring of 2009. The national tour, which previously made a two-week, sold-out stop in the city in 2006, will appear at the Keller Auditorium from March 4-April 5. Tickets to the show are expected to sell quickly, as "Wicked's" popularity continues to thrive nearly five years after its debut.

Opening on Broadway in October of 2003, "Wicked" quickly became one of the top grossing shows on the Great White Way, despite mixed reviews, and it remains one of Broadway's leading theatrical productions, according to TicketNews' exclusive ranking of top shows. Based on Gregory Maguire's novel, "Wicked: The Life and Times of the Wicked Witch of the West," the musical is a prequel to Frank L. Baum's classic novel "The Wonderful Wizard of Oz."
In addition to the Broadway and North American tour, there are five other productions currently running worldwide. In 2005, immediately following a sold-out stop by the national tour, a sit down production of the musical opened at the Ford Center for the Performing Arts in Chicago. The third non-touring American production of "Wicked" opened in early 2007 in Los Angeles at the Pantages Theatre. The only other English language production of the musical debuted in the fall of 2006 and is currently running in London's West End at the Apollo Victoria Theatre. Tokyo's Japanese language production of "Wicked" opened in the summer of 2007, while a German language production took its first bow in the fall of the same year at the Palladium Theater in Stuttgart. An Australian production is scheduled to open in the summer of 2008, while a production in Amsterdam is expected to begin performances at the Joop van den Ende Theater in 2009.
(The image accompanying this story is from GershwinTheatre.com)
Last Updated on March 17, 2009